I had always wished for a feature in Windows which gives me Access control system where I can define which users have access to which programs. May be we get it in Windows Next but till then you can use the Group Policy Editor of Windows 7 to define which programs can be started by Windows user.
Go to Group Policy Editor by typing gpedit in run or Group Policy Editor in Start menu Search
Navigate to User Configuration\Administrative Templates\System and look for "Run only specified Windows applications".
Enable it and click on Show List and here you can add which applications ( exact executable name ) to the List of Allowed Applications.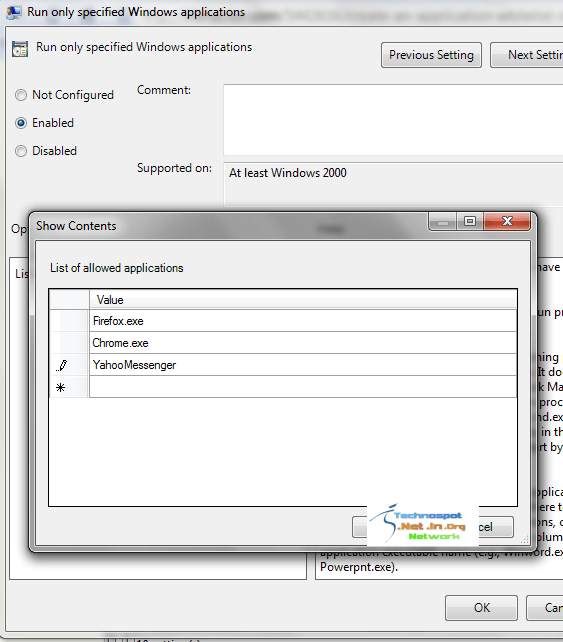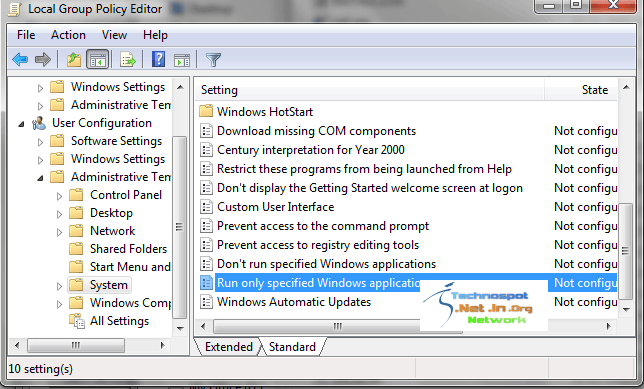 However there are few drawbacks of this system i.e. if somebody invokes this program from Command Line or Task Manager > Run , it will override the settings you just made above as they both have higher privilege.