PDFs are wonderful things, especially if you need to save a bunch of paper documents. However, PDFs can be a hassle to get around, especially the ones created by our favorite PDF-generating software. So, how can you convert PDFs into something more useful—like HTML?
If you have ever tried to convert a large file into HTML format, you know it is not that easy. You need to convert the document into a single page and not a multi-page file. The problem with converting files like PDF, DOCX, XLSX, etc., is that most of the time, they come into the market in the form of multi-pages, which means that it is not easy to convert into HTML format.
For example, if you have a 16 page PDF file, it will take 16 times to convert it from this into an HTML file.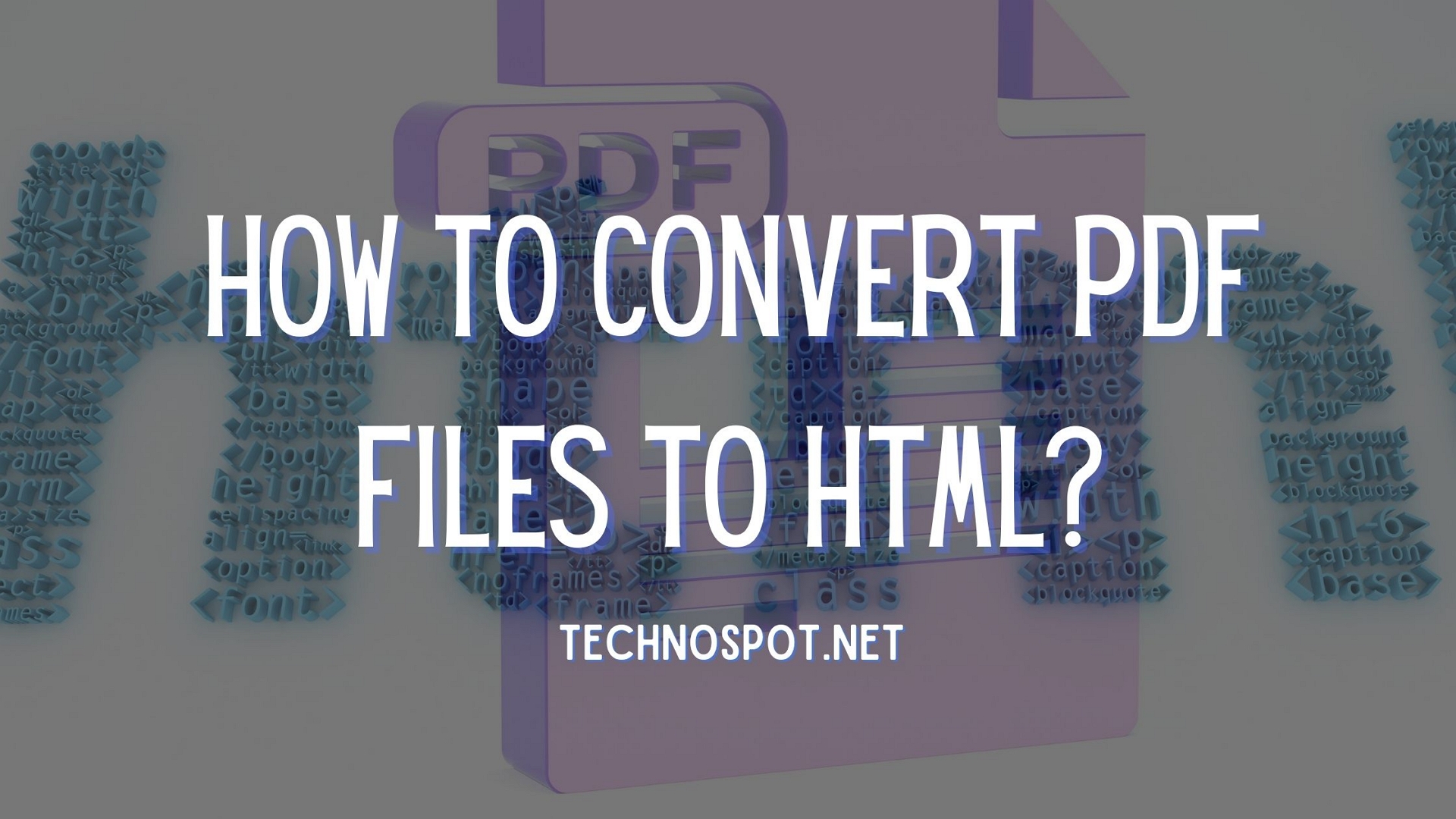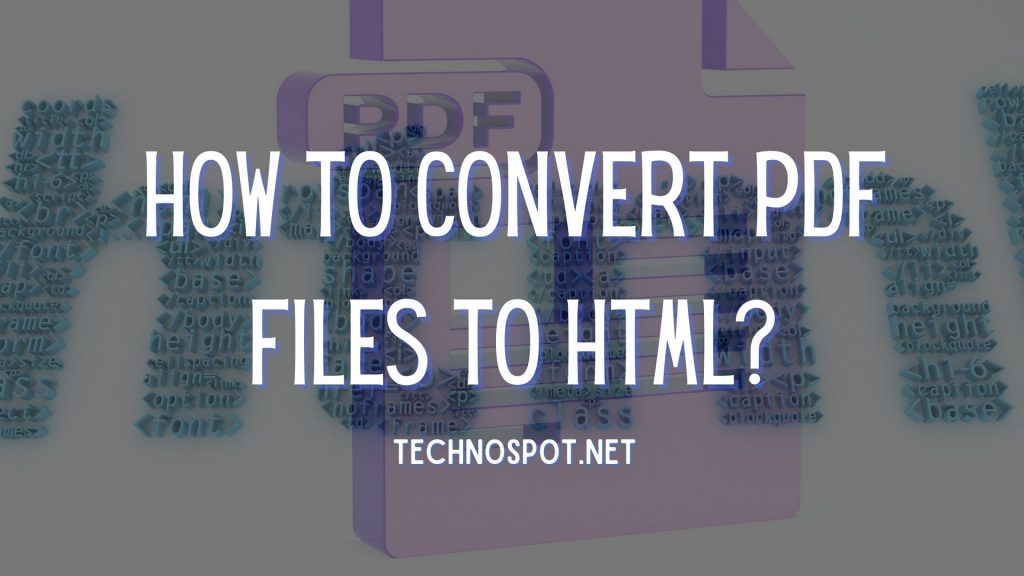 How To Convert Pdf Documents Into Html Web Pages?
If you are also looking for some of the best PDF to HTML converters, you are in the right place. There are several ways to convert PDF to HTML files. Here we have listed the best tools to convert PDF documents to HTML files.
Adobe Acrobat DC Pro
PDF Online
Some PDF to HTML Converter
PDFtoHTML.net
IntraPDF
You can easily convert a PDF to HTML or even batch convert PDF to HTML files using these converters. Just go through the list to know more about the PDF to HTML converters.
1] Adobe Acrobat DC Pro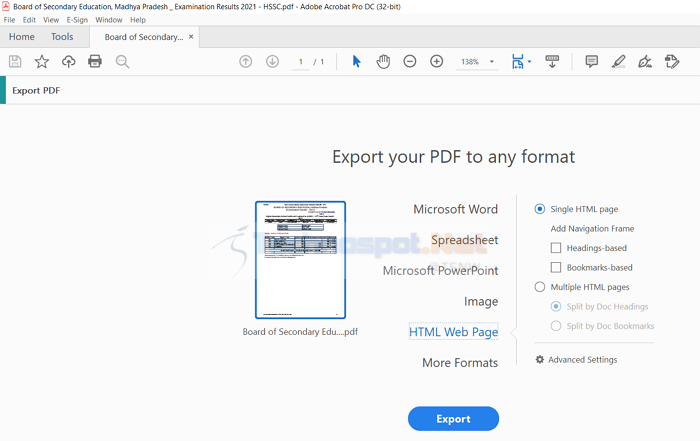 Adobe Acrobat DC Pro is the most widely used comprehensive PDF panacea. It is a wonderful tool, which allows PDF creation, conversion, compression, and editing with great ease. Users widely use adobe Acrobat DC converter to convert a PDF document to an HTML webpage.
Pros: 
Directly exports PDFs to HTML format.
Renowned PDF creator which offers easy PDF creation.
Offers a free trial also.
Cons: 
Necessitates a Creative Cloud subscription.
Some users pinpoint its interface as a bit confusing.
Deficient in few OCR proofreading tools.
2] PDF Online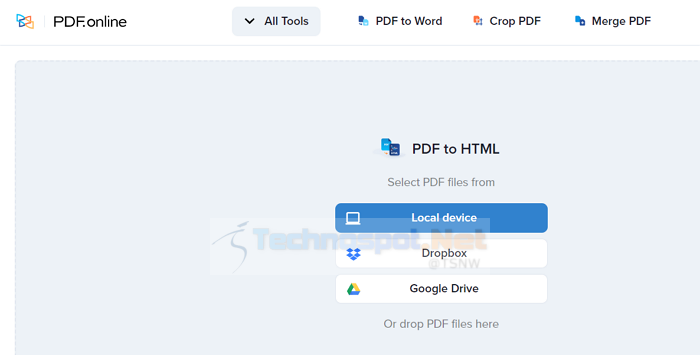 PDF Online is one of the most liked PDF to HTML converters capable of extracting the images from the PDF to a separate directory. As links are an important feature of SEO, PDF Online keeps the existing hyperlinks intact, maintaining the functionality of the resulting web pages.
Pros:
Capable of converting PDF text to suitable HTML font, size, and style. Y
Convert PDF Tables to HTML tables, and keep existing links.
Cons: 
Does not offer customization options.
Requires uploading the PDF for conversion.
3] Some PDF To HTML Converter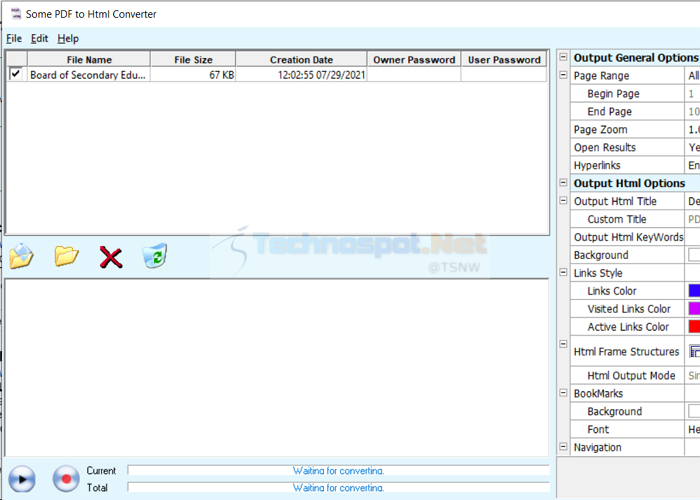 Some PDF to HTML Converter is one of the finest PDF to HTML converters for offline users. It is well known to preserve the original content including, indigenous layout, links, and images. It is ideal for converting password-protected or encrypted PDF files to HTML. This converter is a real-time-saver to convert a bunch of PDF documents. Users need to download and install this Windows program on the computer.
Pros:
Offers numerous customization options like title, keyword specification, background color with a color picker tool.
Supports a range of image options like PNG, JPG, BMP, and GIF.
Perform batch processing of numerous PDF files into HTML files.
Preserves indigenous content, including the layout, links, and images.
Compatible with Windows.
Cons:
Not too handy for table conversions.
4] PDFtoHTML.net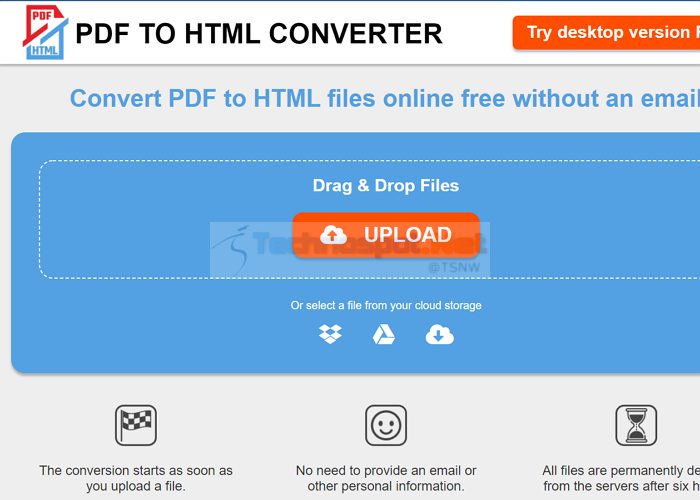 PDFtoHTML.net is a free converter that works without downloading its software, and users sign up. It is well known for its speedy conversions of PDFs to HTML  and comes with a desktop version that works without an internet connection. This PDF to HTML converter guarantees you top speed in its working.
Pros:
Offers an easy drag-and-drop user interface.
There is no user sign-up required.
It is a high-speed PDF converter.
Compatible with Windows, Linux, and Mac.
Supports all versions of acrobat documents and Unicode, and all PDF font formats.
Cons:
It does not offer any customization options.
5] SODA PDF Online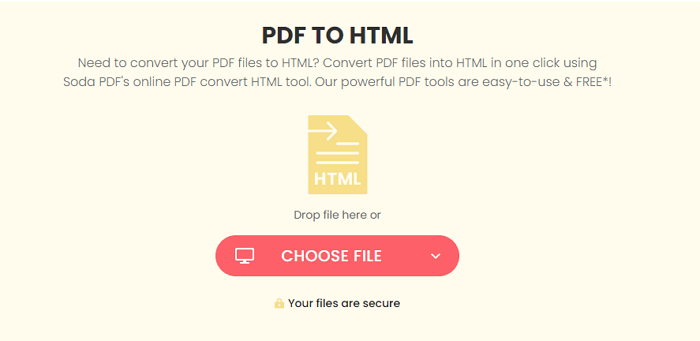 It is one of the best PDF to HTML converters that can quickly convert large-sized PDF files into HTML.  The software makes sure they are arranged so that, when pushed to a website, it can still be rendered by the browsers, and none of the elements are broken. All the converted files will be along with the attached images making it easy to manage the pictures.
Can I Embed Html In Pdf?
No. PDF doesn't support HTML files. However, videos, sounds, and SWF files can be embedded in a PDF.
How Do I Convert Html (Web Page) To Pdf?
Many online tools are available to convert a web page as a PDF, such as EasePDF or Google docs. These HTML to PDF converters offers simple and easy conversions. For more details, read How to save a web page as a PDF?
How To Convert Pdf To Html Web Page Offline?
For offline PDF to HTML conversions, you need to download a desktop converter. You can use Adobe Acrobat DC Pro, IntraPDF, or PDFelement for offline PDF to HTML conversion.
How Do You Link To A Pdf In Html?
You can easily link a PDF in HTML using the HTML tag. When you click the link on the HTML, the PDF will open. Most of the browsers support PDF, so it will instantly open it in it.
A PDF to HTML converter assists in converting as many PDFs as you want. Make sure to rename the converted files before saving them. These downloaded HTML files can be easily imported to the website builders for creating customized web pages. Converting a PDF to HTML has never been so easy!