Text to speech technology helps to read written documents and digital ebooks aloud. These TTS software are easy to use and can be conveniently used by anyone, right from students to qualified professionals. These tools are much more beneficial while multitasking. It allows the users to direct their attention to some other physical task. In this post, we are looking at some of the best tools to convert text to audio.
Why Do You Need To Convert Text To Audio?
Good text-to-speech software can help provide great value to your workflow. The text-to-speech apps allow the users to get engaged in other activities simultaneously. The audiobooks allow users to get engaged in some physical activity. Various text-to-speech tools are extremely supportive for people trying to learn a new language, people with learning disabilities, and visually impaired people.
Here we have listed some best speech-to-text software along with their features and pricing.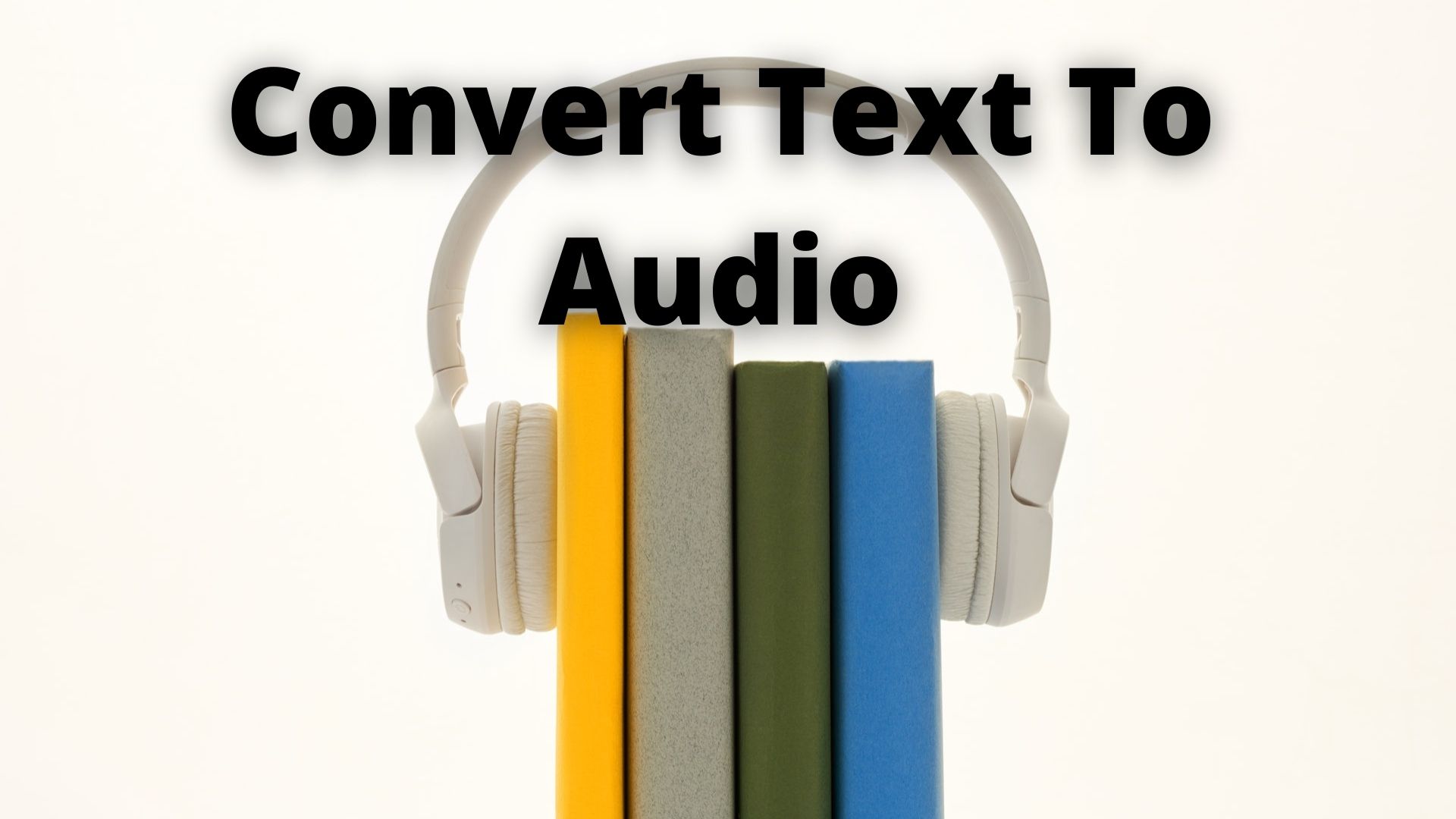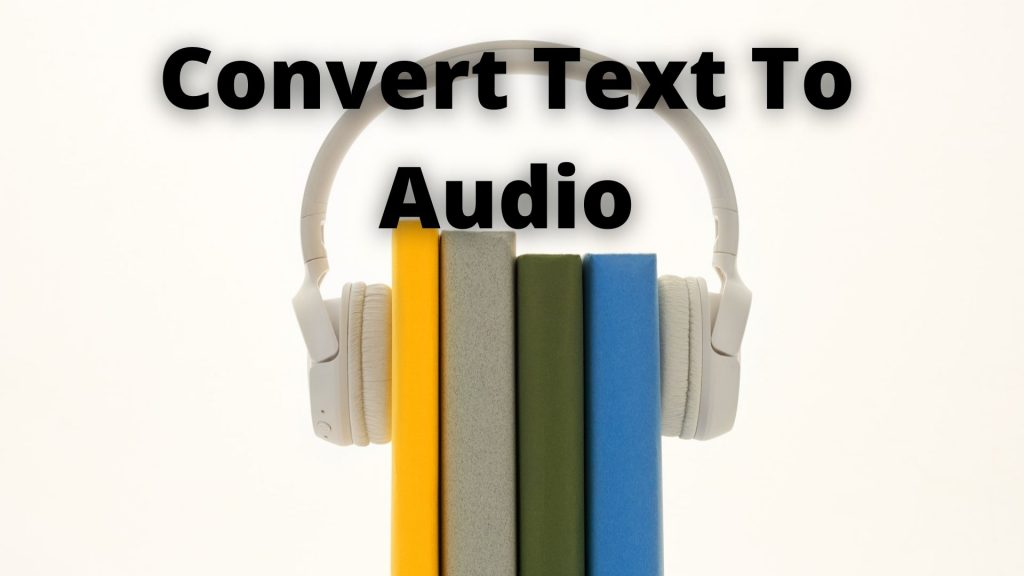 Best Tools To Convert Text To Audio
You can use any of these tools to convert text to an audio file in MP3 or another format.
Amazon Polly
Balabolka
Natural Reader
Linguatec Voice Reader
Make sure to check the list of features and then choose one of these.
1] Amazon Polly
Amazon Polly is one of the best text-to-speech software for developers. Loaded with highly advanced deep learning techniques, Amazon Polly converts text into natural audio. Developers widely use it to produce various speech-enabled products and applications.
It combines its speech synthesis abilities into various ebooks and other media, all with just a click. To convert the text into audio, the text is sent through the API, and it instantly converts and provides the audio stream back to your app.
Pricing: Amazon Polly is priced based on the number of text characters converted to sound.
Features:
Supports a broad range of international languages and dialects, including British and American English, French, German, Italian, Spanish, Dutch, Danish, and Russian.
Feature of the AWS Management Console.
Highly affordable and easy to use.
Supports multiple file types. The audio streams can be stored in MP3, Vorbis, and PCM file formats.
2] Balabolka
Balabolka is free text-to-speech software. This software can be used in two ways: either copy-paste the text into the program or open a file directly. It also offers support to the Microsoft Speech Platform. Users can use SAPI 4 along with eight various voice options or SAPI 5 with two voice options. You can bookmark the audios and can anytime go back to the specific location.
Pricing: Loaded with various amazing features, Balabolka is one of the finest free text-to-speech software.
Features:
Comes with bookmarking tools and customized word pronunciation.
Convenience of creating a custom voice by adjusting the speech, volume, and pitch of playback.
Supports several file formats such as DOC, PDF, and HTML.
Saves audio files in a wide range of formats such as WAV and MP3.
3] Natural Reader
Natural Reader is a free text to speech tool with its own web browser. It allows you to upload text documents to the library and then read them aloud. The OCR allows you to load a scanned text or a picture and read it to you. Users can upload the documents from cloud storage lockers like Google Drive and Dropbox.
This text-to-speech tool also takes a floating toolbar by highlighting the text and using the toolbar controls to customize the text to audio.
Pricing – It offers a 7-day free trial. Users can subscribe to the single plan at $49 or a team plan for 4 users at $79.
Features:
It offers a built-in OCR and varied choice of interfaces
It comes with a built-in browser and Dyslexia friendly font.
This simple to use tool allows loading documents directly into its library.
Manage multiple files over many other formats.
Cloud-based speech synthesis app best suited for personal use.
It offers access to 56 natural-sounding voices in 9 languages, including American and British English, Dutch, French, Spanish, German, Swedish, Italian, and Portuguese.
4] Linguatec Voice Reader
Linguatec Voice Reader is an ideal free text to speech tool for people who want to speak a foreign language. This tool converts texts to voice recordings automatically. It comes with improved voice and language selection. Linguatec offers a broad range of accents and pronunciations. Now you can easily convert all your text documents, PDFs, and ebooks to audio.
Pricing: Linguatec offers a free demo and voice reader home 15 at  $57.34.
Features:
It offers rapid conversion of text documents, PDFs, and ebooks to audio.
Linguatec offers vigorous male and female voices.
Users can customize voices like pitch and volume control as well as speaking speed.
It comes with pronunciation correction using user dictionaries.
What Is Tts (Text-to-speech) Technology?
Text-to-speech software is designed to read text aloud. It can convert any written text into audio in various languages and voices with just a click. TTS technology is beneficial for people with visual and reading impairments. It is also beneficial in writing and editing.
How Does Text To Speech Software Work?
The text to speech software is an assistive technology that converts text on a digital device into audio. It includes synthesis where the text input is converted to audio data, and the output of the text synthesis is synthetic speech.
Is Voice Quality The Same In All Text-to-speech Tools?
No. Voice quality varies in the different text-to-speech tools. These tools use human voices. If required, the sound can also be modified, like in kids' voices. In audiobooks and web pages, the tools can also highlight the text read.
How Can I Use Text To Speech Software?
Text-to-speech technology can be used in a variety of ways. It can easily extract text from a digital document and read it aloud for users. The OCR (Optical Character Recognition) technology is capable of transforming the hand-written text into audio.
Text-to-speech software makes life easier and more efficient. People widely use it with visual and reading impairments, students, multilingual, and multitaskers.
The text-to-speech software can read all kinds of text files, including Word and Pages documents, as well as web pages. It offers unlimited benefits for its users, and you could also be one of them! We hope that list of best text-to-speech tools will assist you in choosing one for you.