Earlier we talked about Codepad, and online compiler for several programming languages, here we are going to talk about an online tool, which seems to be very useful for programmers. This online tool is actually a converter which converts the C# codes to VB.NET codes; moreover the VB.NET codes can also be converted to C#.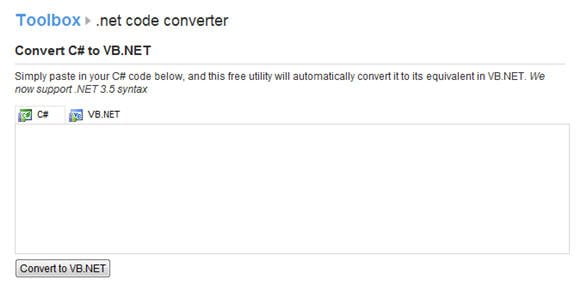 The tabs 'C#' and 'VB.NET' can be used to choose the code you already have, i.e. if you click on 'VB.NET' you are ready to paste the 'VB.NET' code and convert it to C# code.
Let us have a look at working of this tool using this sample C# code.
Results are as shown in the snapshot below.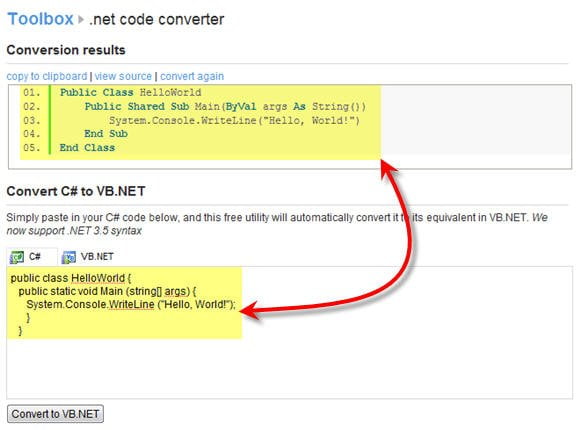 So go ahead and whenever in such a need, instantly convert your C# codes to VB.NET or the VB.NET codes to C# codes, sounds great, isn't it?
There are some issues with this converter; you can read them on the converter page.