This is a very handy trick if you just want to copy comment from already filled in and formatted cell to another cell in excel without additional formatting.
The fist step is to copy the cell completely.
Then select the cell where you would like to paste the comment.
Now right click and click paste special and choose Paste Special  again which is at the bottom after other paste options.
Select only comments and click ok.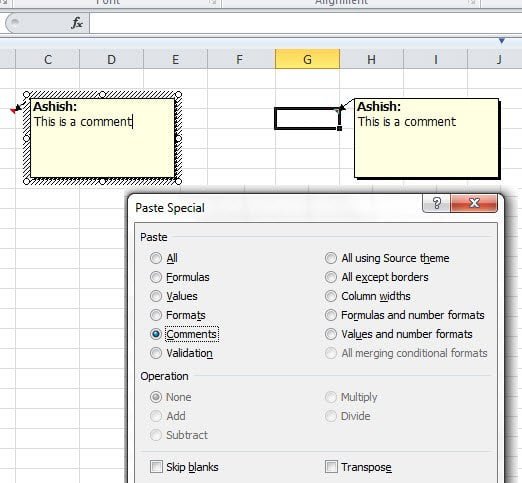 Thats it. You would see just the comments getting copied. So if you have need like this dont forget the magic paste special.