I got an Apple iPad today and realized that I need to create account which should have a payment option set like Credit Card and PayPal with it so you can buy the paid apps without any extra step. Guess what I was wrong. You can create an Apple iTunes account without using your credit card or paypal option by choosing an option which is NONE at the end of the list which I am sure many you had missed while creating it.
Tip before you create an  iTunes or Apple Store account : Make sure you have the right country selected. You can change it while creating it also but then all the steps has to be repeated which is very painful.
So here are the steps :
Click on any free app like Twitter App for iPad and click on the Free Icon.
This will pop up a window which will ask you to create an account or login to an existing one. Click on Create New Account.
Fill in the information like username, password etc and then move on to next screen which will ask you for payment options.
Right here on this screen you will get lot of options like paying via Visa, Paypal etc, Look beyond and there is an option which says NONE.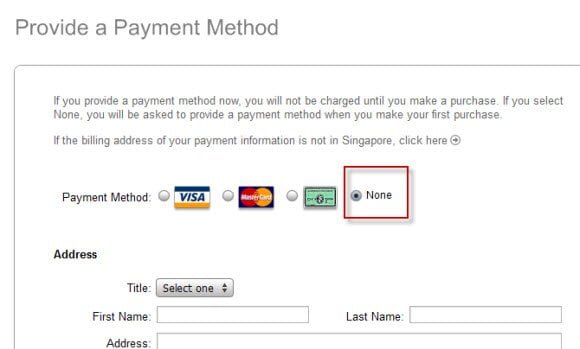 Choose this one. Fill in your address etc and verify your email id. You are done creating an iTunes account / Apple account without giving any information of your credit card.