Embed Code are often generated by youtube or other sites which can be used by site or blog owner to play the video. However there are lot of customization that can be done with you tube videos like
Making it high definition video or High quality video
Menu , Auto play, Video Looping, Sizing,  background etc.
Here I am listing down some tips and generator which will help you create and embed high definition videos and some generators which help you customize the player with more options.  There could be more and much better tools available, Feel free to comment.
Creating High Definition Youtube Video:
Get the video embed code.
Look for the you tube video url
Add  &ap=%2526fmt%3D22 at the end of the youtube video url to make it a high definition video.
Embed Code Generator for High Quality YouTube Videos
This generator makes it easy for you to embed High Quality MP4 versions of your YouTube videos. All you need is to add the last part of the youtube video url.
http://youtube.com/watch?v=YpQ-R8ueK88&hl=en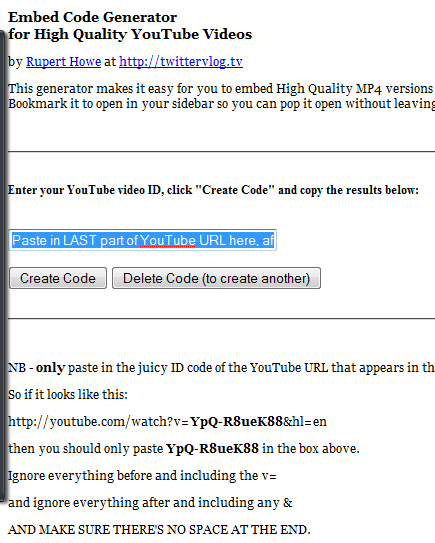 It basically does the same thing what we did in the first place. Adding &ap=%2526fmt%3D22 but this makes sure you don't make a mistake in that. Link

Youtube Embed Code Customizer: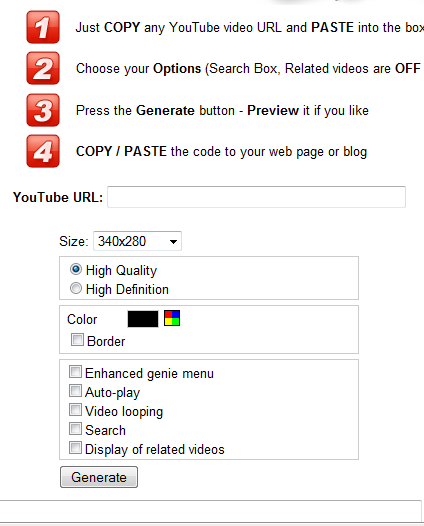 Vtubetools : Create Custom Youtube Players: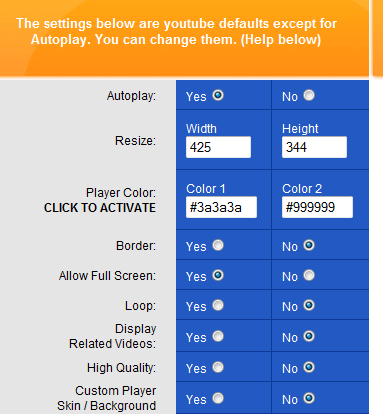 There should be more and much better tool for these. If you use any of them , do suggest in the comments. 🙂