Microsoft's Edge browser has constantly been showing the Use recommended browser settings prompt on your computer. Microsoft is far from winning the browser war, which leads to some users thinking this prompt repeatedly appears because Microsoft is trying to divert people to make Bing their default search engine. In this guide, I will tell you how to disable the Recommended Browser Settings prompt in Edge.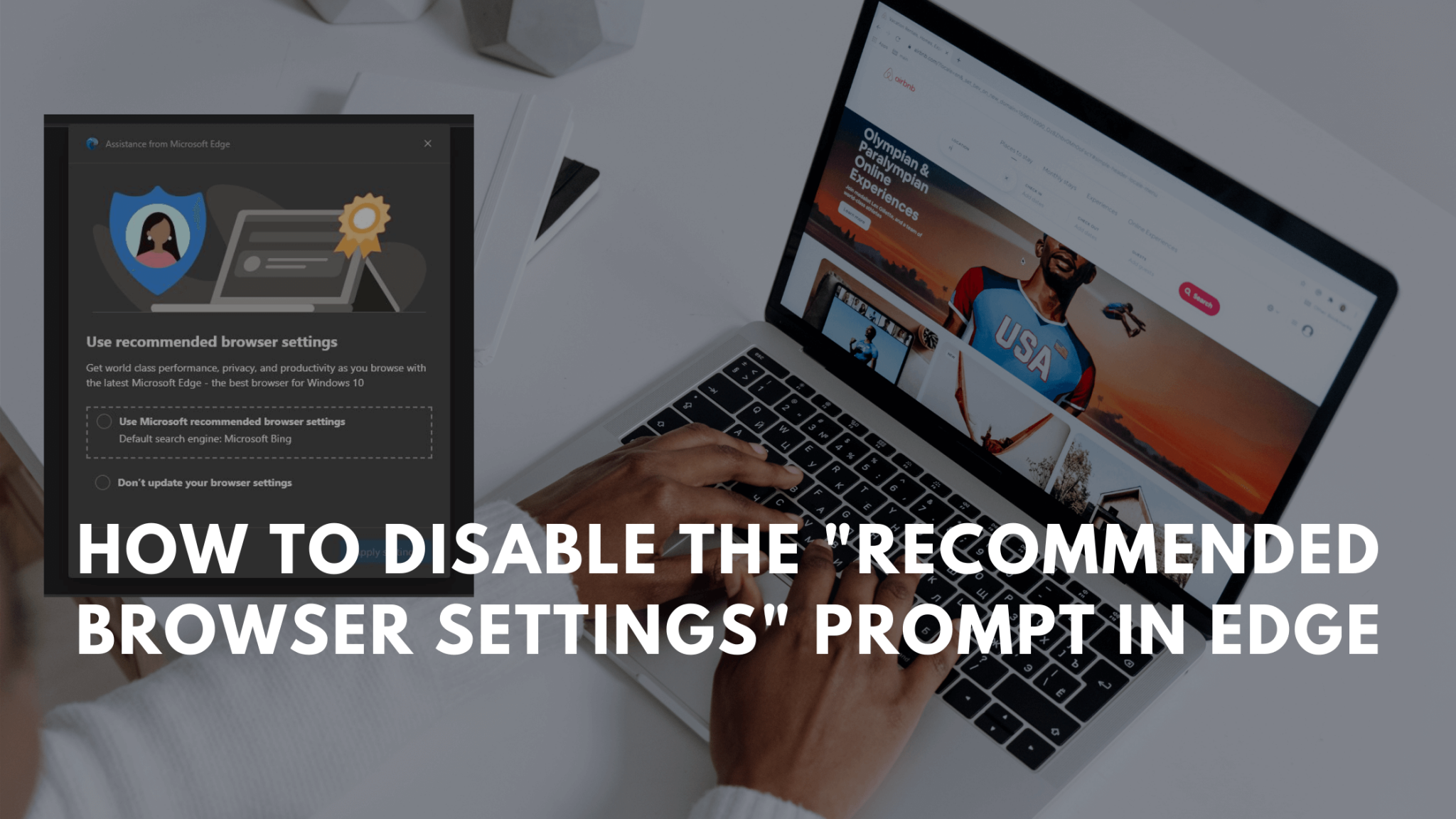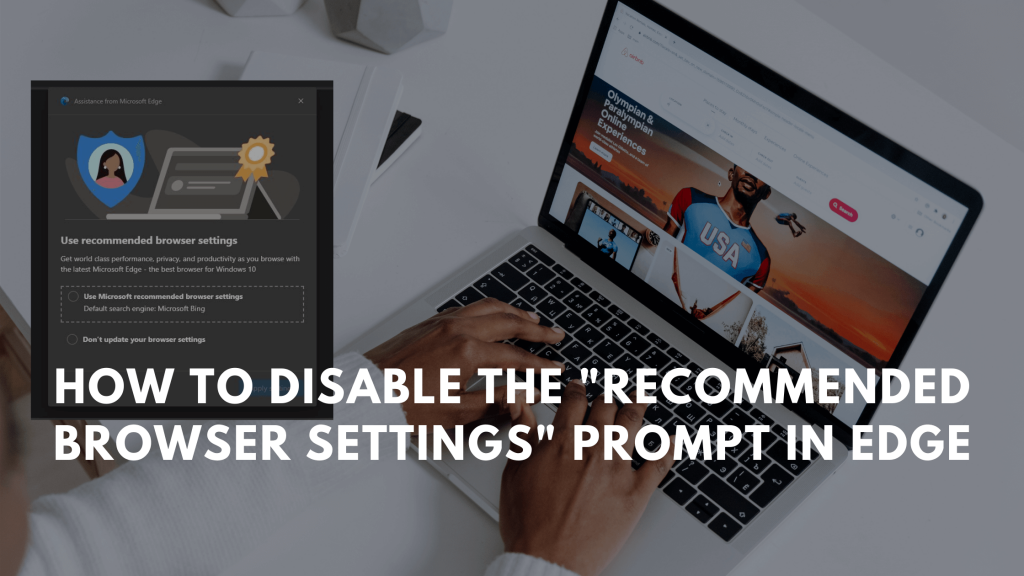 What Is This Feature?
Microsoft Edge may show active messages recommending specific features and workflows based on your activities in Windows. It also includes switching the default search engine. Bing is natively integrated into Windows, and it is possible you may have opened it once when trying to find something on the computer. Edge takes this as a trigger and suggests the change.
How To Disable the Recommended Browser Settings Prompt in Edge
If you are tired of this prompt showing repeatedly in your Windows, you don't need to worry. Microsoft is finally offering users a way to disable such prompts.
The Microsoft Edge includes a flag that you can turn on to remove the prompt for safe browsing. Also, you can always turn this flag back off if you'd like to see the prompt again.
Using this method, you should be able to remove the recommended browser settings prompt. Follow these steps to do so:
Open Microsoft Edge on your computer.
Type edge://flags in the address bar and press the Enter key.
Search for a flag named Show feature and workflow recommendations.
Click the dropdown menu next to the flag and select Enabled.
Click Restart at the bottom to relaunch the browser.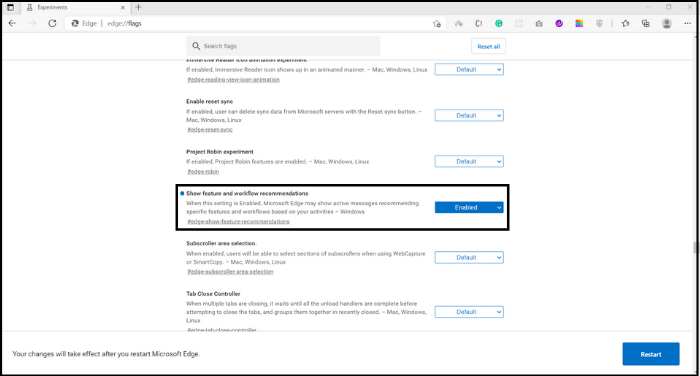 While it should not, but a lot of users have reported the prompt to appear again and again when they launch the browser.
I hope this post will help you to disable the Recommended Browser Settings prompt in Edge.