Some of the Vine and recently announced Instagram videos are just super awesome because they allow you to express something in very short period. Now that said if you ever though how you can download the one which you like or even one which you actually made and posted. All it needs a simple right-click.
First Launch of the vine video you want to download (On Twitter Obviously)
Wait for the 6 second video to start playing.
Right click on the video and select save as.
This will then download the video in MP4 format on your computer.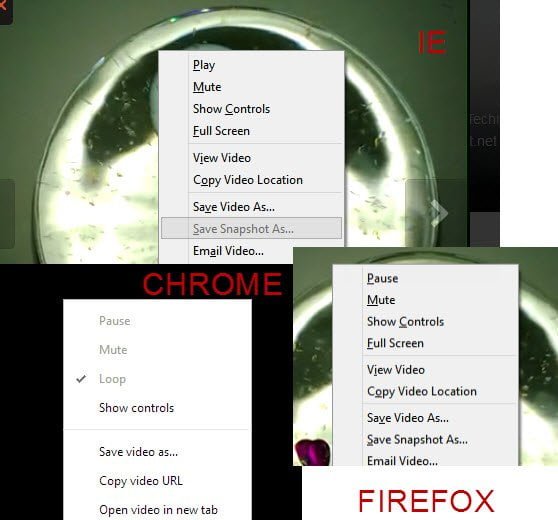 First I thought this was because of some plugin I had installed but then later I realized that this option shows up in all possible browser. Some of the options along with the video was different as an example :
IE has Pause, Mute, Save Video, Copy Video URL and Change Play Speed.
Firefox has Play, Mute, Show Controls, View Video, Copy Video Location, Save Video as.
Chrome has Pause, Mute, Loop, Show Controls, Save Video as, Copy Video URL and open video in new tab.
Remember, these options will appear only when you right-click over a vine video and not on any other videos.
These videos are actually hosted on Amazon and have a very long name. So when you hit save as make sure to download it proper name. Also, I haven't tried Instagram videos yet so not sure if similar options are available for them as well but I will fiddle around to find something on similar lines.
Those are not aware, Vine is from Twitter where you can use the official apps to create a short video and post it on twitter. They can watched on twitter web directly or if the client support it. These videos are posted with audio which you need to turn on manually, if you want to have more fun.