Several blogs and websites these days have a widget on all of their pages, where one can easily get either whole page or the text in article as PDF file which can easily be downloaded and kept with you.
Problem arises when the webmaster at the site you are browsing on has somehow not enabled this widget and you feel like keeping this article for some reason, in such case the HTML-PDF converter is something you need.
HTML-PDF is an online conversion tool, which simply needs the URL of any page to convert it into PDF file, later you can download this PDF file, as shown below.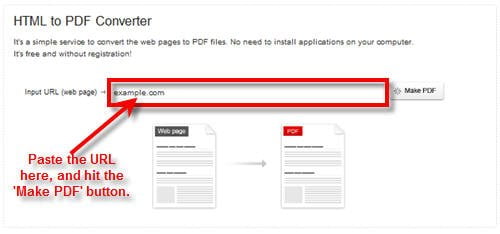 Generated PDF file is exactly like the webpage you see, not only the text in article; you get everything you see on the webpage, in the new PDF file, with all the links on the page alive, and clickable.
So, next time you feel like saving some webpage, feel free to do it with HTML-PDF converter, and enjoy the articles offline as well.