You might be aware of videos on YouTube which only have the audio, and when you play them all you see is in an image file. Here is an online tool which allows you to easily upload Mp3 files accompanied with an image (.jpg, .jpeg) file.
This free online tool to upload Mp3 files on YouTube is called 'MP3 2 FLV'. No sign-up or registration is required, simply go to the homepage of the tool, select a Mp3 file, and an image file, as shown below.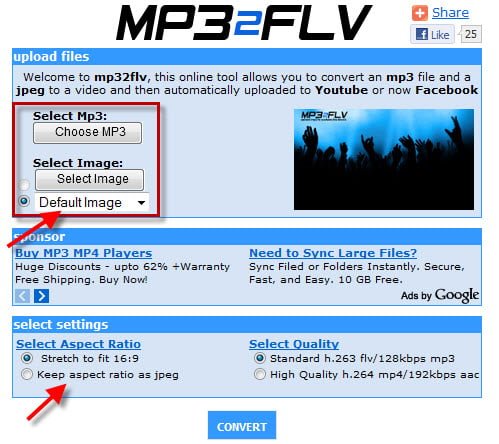 So, as the snapshot above displays, the interface of MP3 2 FLV is damn simple and easy to use. Also you can decide on the aspect ratio and the quality of this video. Once the process is complete you get an option to upload this video on your YouTube account.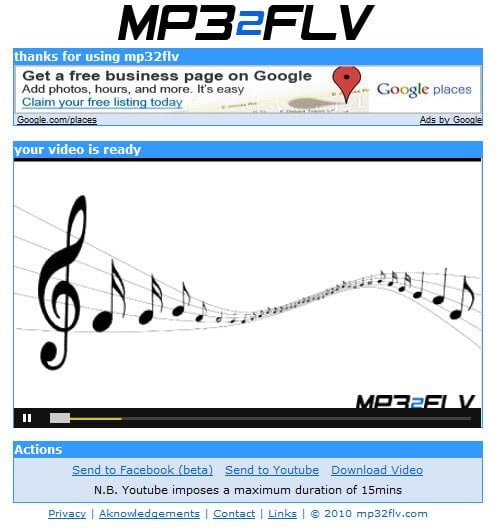 It will ask you to allow the MP3 2 FLV to access your YouTube account, allow it and within almost no time the Mp3 audio file will be uploaded to your YouTube account, and an email will be sent to you informing about the successful upload completion.
MP3 2 FLV is a nice tool to upload Mp3 files in FLV format on YouTube, try it and share your views about it with us.