I recently switched to Vista, Ashish has written several posts about his Vista Love, and troubleshooting. I liked Vista in several ways, one of the reasons is, the enhanced right click menu option in a folder, the options provided are never seen before. This provides easy handling of folders with very large number of contents, finding a particular file becomes easier and much more.
This is how the Windows  XP right click menu looks like in a folder.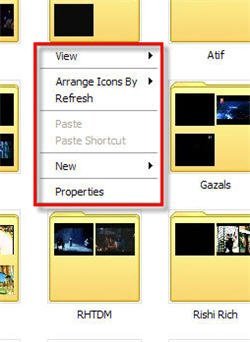 Now let's have a look at the Vista Right Click menu for a folder of same kind which has several folders with video files in it.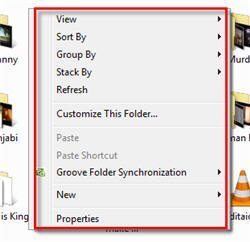 Now, the animation below will give you an overview of how is this right click menu better.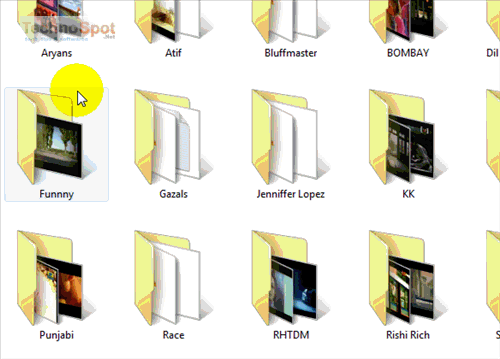 This tutorial is in reference with 30 Days Windows Vista Tutorials and Guide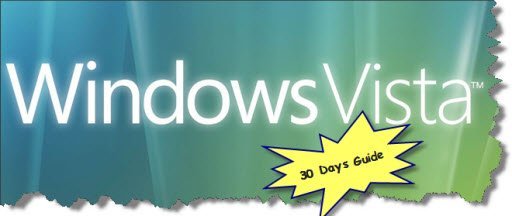 The 'View' and 'Arrange Icons By' options of Windows XP Right click menu has been replaced by 'View', 'Sort By', 'Group By', 'Stack By' options in Windows Vista.
'View' option in Vista
Thumbnail view of XP has vanished and the new entrants provide a set of views to choose from which has 3 levels of icon size to be opted as Thumbnail View.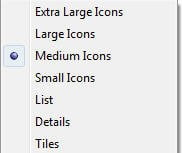 The 'Sort By' option
This provides options to sort the folder contents based upon several attributes like here in case of videos, we have options to sort by Name, Date taken, Tags, Size or Rating.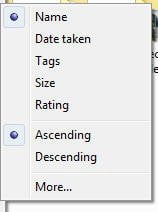 The 'Arrange Icons By' in XP had lesser attributes and probably less useful too, have a look at image below.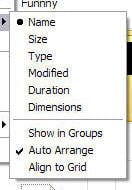 The 'Group By' option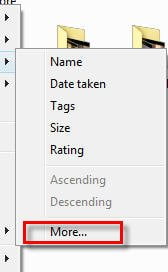 This allows you to group the folder (and sub folders if any) contents on the basis of several parameters as shown above. And don't take this highlighted 'More…' lightly, have a look at the animation, wanted to explain this too but I myself don't know all the parameters here…lol.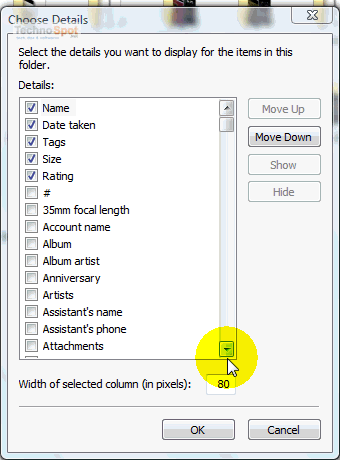 The 'Stack By' option
This stacks the subfolders, folder and subfolder contents, on the basis of specified attributes. The most eye catching feature of this option is Stack by Size option, as shown below.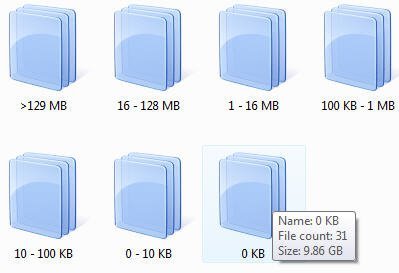 This is how the stacks are formed, as you can see the stack named as 0KB has 9.86 GB size. It actually treats each icon in folder as an individual entity, so the sub folders are considered to be zero KB entity i.e. folders don't have any size of their own, it depends upon the data inside them, in fact folders are just a mode of addressing in the eyes of OS.
If you try stacking by size inside a folder which has no sub folder in it, you won't get a 0KB stack.
The Groups and Stacks are quite confusing, the only difference is the view you get. The grouping shows all the contents under one group and even without making any clicks you can have a look at the contents, where as in case of stacks you need to enter the stacks by clicking to know what content it has.
I personally feel that I am poor at writing posts based on OS features, so I am not sure if this post has served its purpose or not, do tell me if you liked, and also tell us do u like Vista over XP?