In many offices and IT companies,  you are not allowed to install applications because of security reasons so the only option to send files to Dropbox remains is using your mobile and that only if you have a Dropbox mobile application installed as there is no direct support to send files via emails.
Send To Dropbox is a neat application which makes this dream true still in Votebox for Dropbox. It gives you a unique email address where an file can be sent as attachment and it will automatically sync with your Dropbox Account.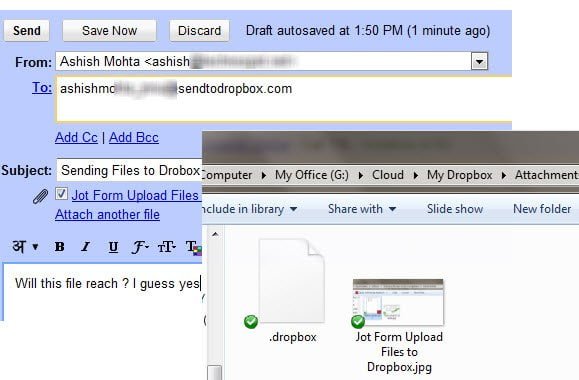 How to use Send To Dropbox :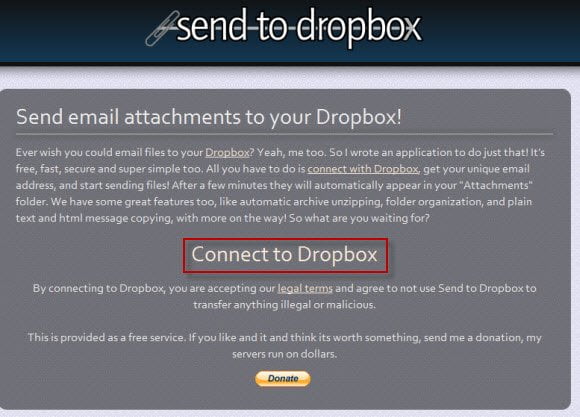 You will be asked to login on the Dropbox Website.
Once you login, you will need to authorize this application to get access to your Dropbox folder, Say Yes.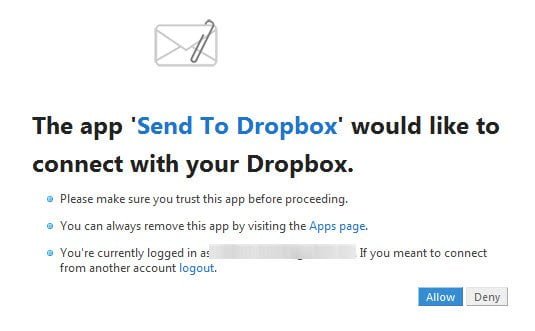 Once the linking is complete, a new folder will be created named as "Attachment". Since this folder is created by an app,you will get a notification by the Dropbox app on your computer saying "Linked Application : The application attachments was linked to your  Dropbox".

Done this, Now you should be at http://sendtodropbox.com/connect/success where you get option on how the files and folders emailed to you will be organized. You can arrange files according to Date, From Address,Subject which will help you in organizing files in much cleaner way.
You can also set to unzip files automatically, include a plain text and html text if you need it as a proof.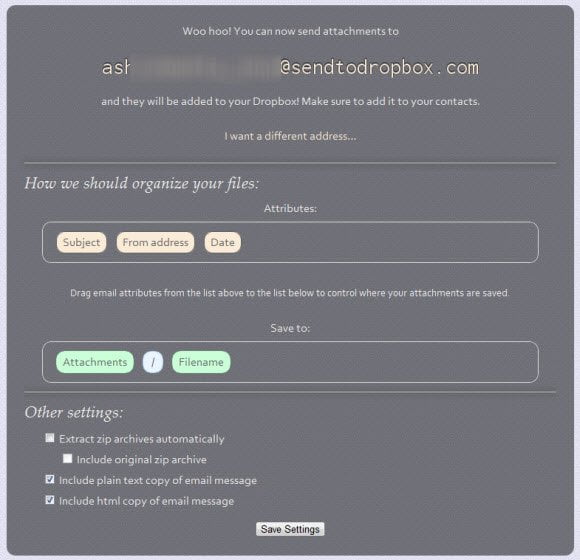 Anytime you plan to remove this application,  Go to your Dropbox account > Applications > MyApp. Click on close button right of the app list. The Attachment folder in your Dropbox account will be renamed to Attachments (removed app). This will not remove any files which you already have.

Remember anybody who knows this email id can send a file to you. If you want to use it on website, use it with your contact manager and not expose it directly. For websites, Jotform is a better option as it gives you code which you can embed in your website as form.