It becomes awkward when you have to share your Internet with your guests and to configure that you have to either tell them the password of your WiFi connection or you have to configure for them.  Even if the password is not an issue, many guests do sneak around with the files which you have shared with your family computers.
Modern Routers come with a smart idea built-in them for these kind of situations and its called as Guest Network. You can compare this with the guest login of Windows PC except that you can limit them to get access to only internet and not your computer or other computers over network.
I have a Netgear Wireless N Router ( JWNR2000) and below are the steps according to that. If you own a different router it's not going to make much difference.
Login to your Router Admin Page
Under Setup > Choose Guest Network.
Now this is not enabled by default but you have few profiles already setup. For me it was NETGEAR_Guest1, NETGEAR_Guest2 and so on.
First configure a the guest account :

Select a network profile using the radio button.
Check Enable SSID broadcast
Uncheck Allow guest to use my local network
Give a name which you can understand or anybody else
Choose Security Option for that profile.
Pass Phrase if required.
Save

Once you are back on the page, check Enable Guest Network. This will enable that particular profile.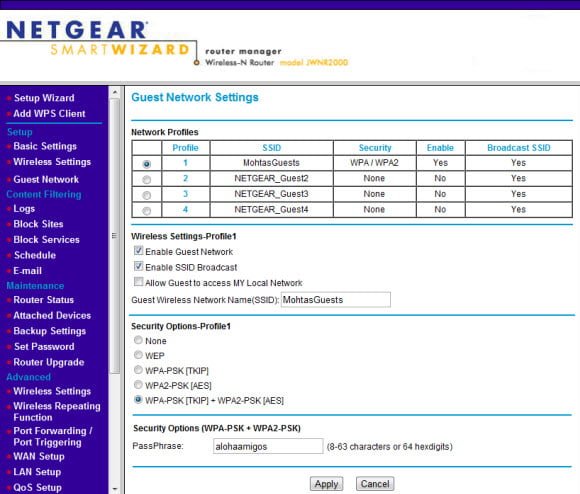 Guest Network solve a major issue and in fact with multiple guest network you can create connections which can get access to your local network to share it with close friends and guest for annoying ones.
Here is how it will look like when you search from a WiFi device :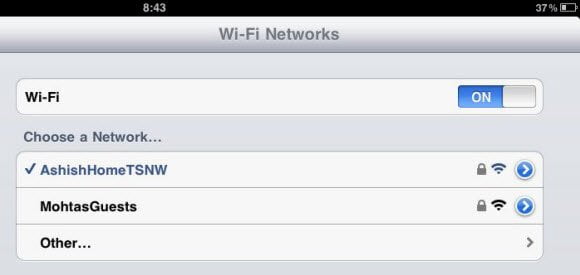 However there is one disadvantage which I see for my router, I cannot cap on the bandwidth for Guest Network. So if somebody starts downloading heavily, I don't have any control.
Related : How to configure and connect router with ADSL Broadband Modem