Are you frustrated with your Num Lock not automatically turning on at startup? In this guide, I will tell you how to enable NumLock as Windows 10 Boots Up or when your computer boots up.
A Numeric PIN can be used to quickly register with Windows 10 instead of a long security password. After you permit Num Lock, you may press the numbers pad on your keypad to enter the PIN. Here's how to permit num lock on startup windows 10, so you need not press the main element every time.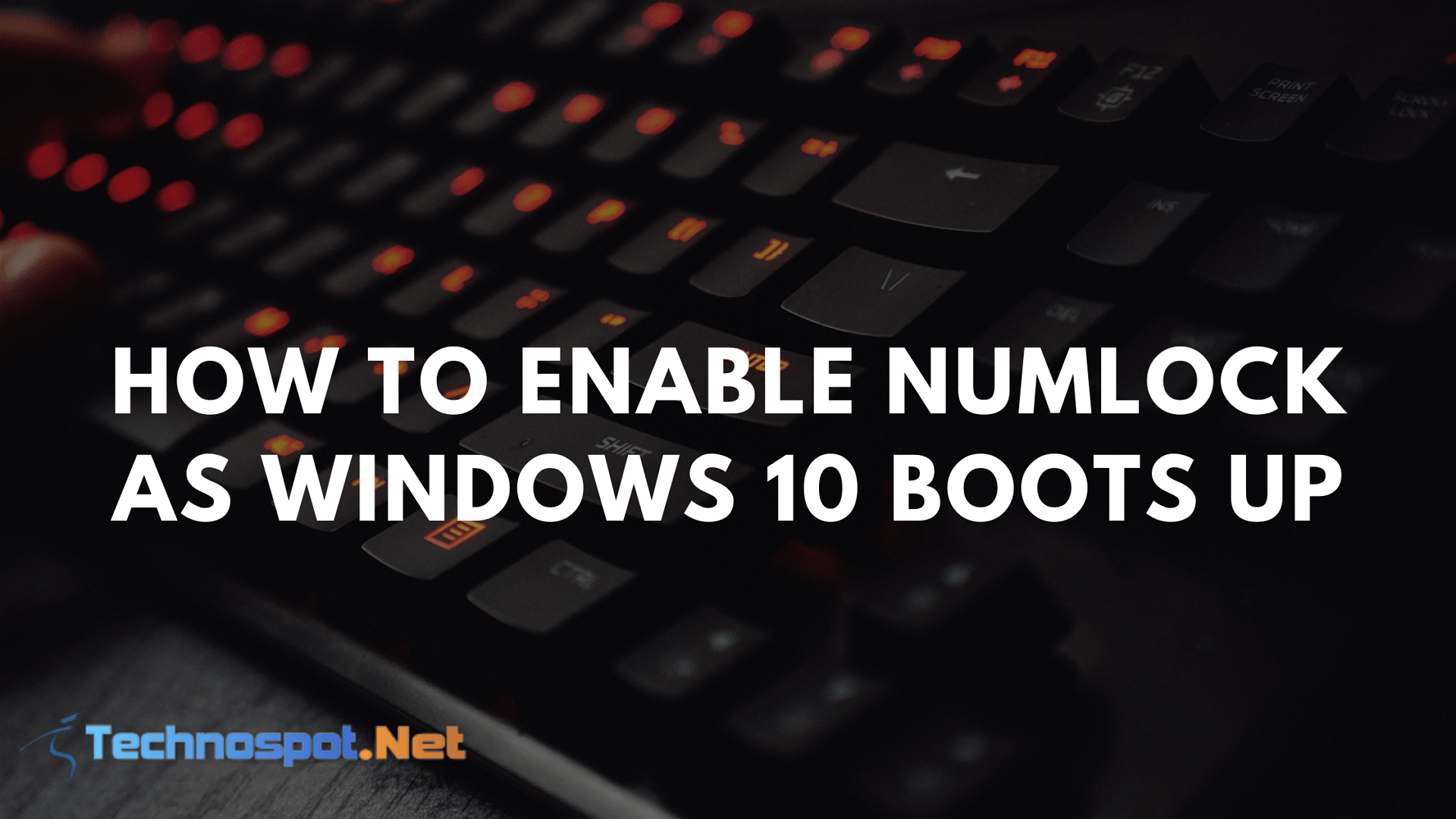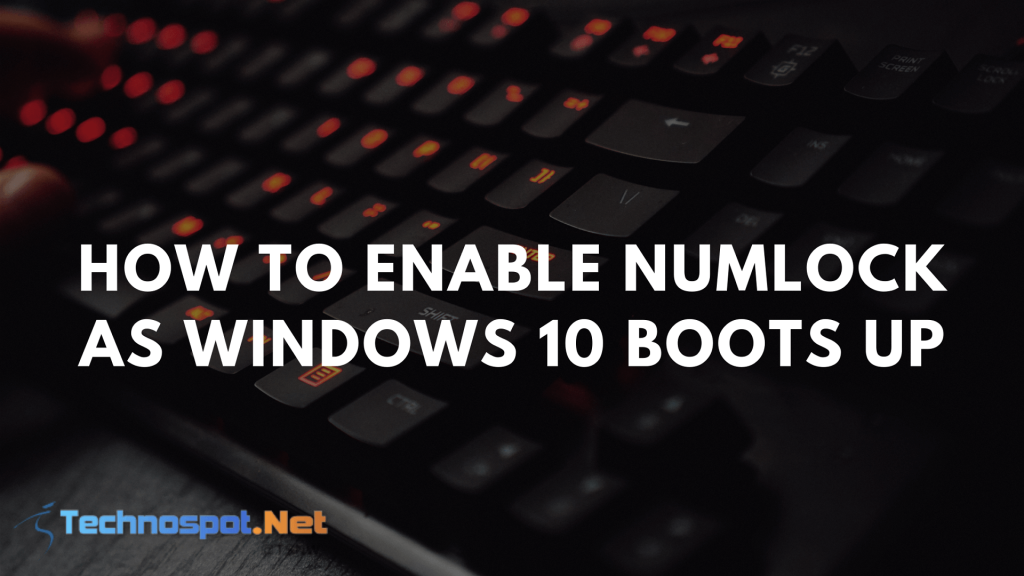 Num Lock Not Working On Startup or Computer Boot
The key problem facing the users who upgraded to Windows 10 from a mature version of the operating system is that when a damaged computer shuts down, the Num Lock is turned off, resulting in it not automatically launching at startup. Affected users have reported that, regardless of Num Lock being set up in their computer's BIOS to launch upon startup, they were still unable to resolve the issue.
How to Enable Num Lock Automatically When Your Computer Boots
The BIOS or UEFI settings screen may offer you the ability to enable the numeric keypad on the startup of Windows 10. Unfortunately, despite disabling Fast Startup, it didn't work for us. Another option was found, but it requires a bit more effort. There are various methods by which you can easily enable your NumLock on Windows 10 Startup:
Enable NumLock with a Registry Tweak
Disable Fast Startup
Turn the NumLock off in your computer's BIOS
Using function keys
Before we try out these methods, if you keep your Num Lock on before you shutdown the PC, it will be turned on when the computer boots.
1] Enable NumLock With A Registry Tweak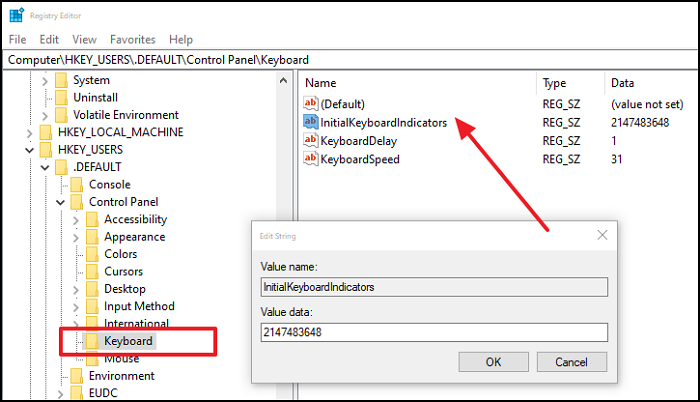 Windows is configured with registry changes that control the talk out of Num Lock, Caps Lock, and Scroll Lock at boot. For Windows 10 to automatically enable Num Lock at boot, you'll need to change these registry settings.
Make sure to create a restore point and then follow these steps to do a registry fix:
Press Windows Key + R, then type Regedit and press the Enter key.
Navigate to the following registry key
HKEY_USERS\.Default\Control Panel\Keyboard
Right-click on the InitialKeyboardIndicators > Select Modify

Set the value to 0 to set NumLock OFF
Set the value to 2 to set NumLock ON

Click OK > Exit
Reboot your computer to save changes.
Note: The default value is 2147483648, and you can also use this.
2] Disable Startup
Windows 8 introduced a feature called Fast Startup – a feature that turns off the computer when it logs off and loads all the installed software and drivers into the hiberfile (hiberfil.sys: the same file used by Hibernate). After the computer boots up, the hiberfile's contents are loaded into the computer's RAM, reducing the boot-up time by about half.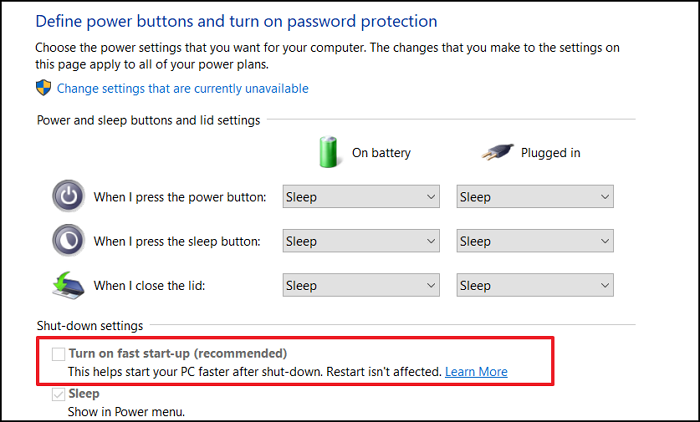 It is also known as Hybrid Boot, which will override this setting, and Windows will continue to start steadily without Num Lock. Therefore, it is necessary to disable this feature if you want Num Lock settings to remain in effect after rebooting. To do this, follow these steps:
Open Control Panel and click on Power Options.
Click on Choose what the power buttons do on the left side panel
Now select Change settings that are currently unavailable.
Uncheck the Turn on Fast Startup (recommended) check box.
Click Save Changes.
Close the System Settings
Restart your computer.
At startup, check to see if the Num Lock is enabled when you access the login screen.
The computer will now boot a little bit slower-perhaps a few seconds longer with an SSD-but you will be able to use the Num Lock key at bootup.
3] Turn the NumLock Off in Your Computer's BIOS
The BIOS of most computers, including virtual machines, contains a setting that determines whether NumLock is enabled or disabled at boot. You can usually enter the BIOS by pressing a certain key such as Delete or F1 at startup before Windows loads. If you go into the BIOS, you should be able to find a setting that controls NumLock.
4] Using Function Keys
It is possible that you accidentally pressed a key combination on your keyboard to cause certain letters on your keyboard to become a numeric keypad. This feature is typically toggled on or off using both the Fn and Num Lock keys. Hold the Fn key, then press Num Lock to switch the numeric keypad on or off.
Try out these methods to fix your problem. I hope this post was able to help you know how to enable Num Lock as Windows 10 boots up or the computer starts.