Microsoft added a new Smart App Control feature in Windows that prevents harmful and untreated apps. The best part of this feature is that it works parallelly with any other antivirus ensuring that you don't need to remove the existing security system on your PC. This post will share how to enable Smart App Control and how it works in Windows.
Note: Smart App Control works on a fresh Windows 11 Installation (22H2). If you want to use it on an existing PC, you will need to reset your PC or re-install Windows.
What Is Smart App Control in Windows? How Does it Work?
In technical terms, what Smart App control does is not new to those using Windows Security or Microsoft Defender. The feature to block unwanted apps was there (reputation-based protection), which prevented the installation of dangerous or unauthorized apps.
Smart Control does double-check. First, it uses AI to check if the app has been reported for any malicious activity. If it doesn't pass that, the next check is on a valid signature. If the app has a valid signature, it can run. It works well for new apps which have been recently launched and don't have enough numbers to support their authenticity.
Be aware that even if an app has a valid signature, it can still be blocked by the Smart App control. Microsoft's cloud-powered security service monitors many apps every day and uses that to predict if the app is safe. If an app is built with a valid signature but with the intention to harm a PC, it will be blocked.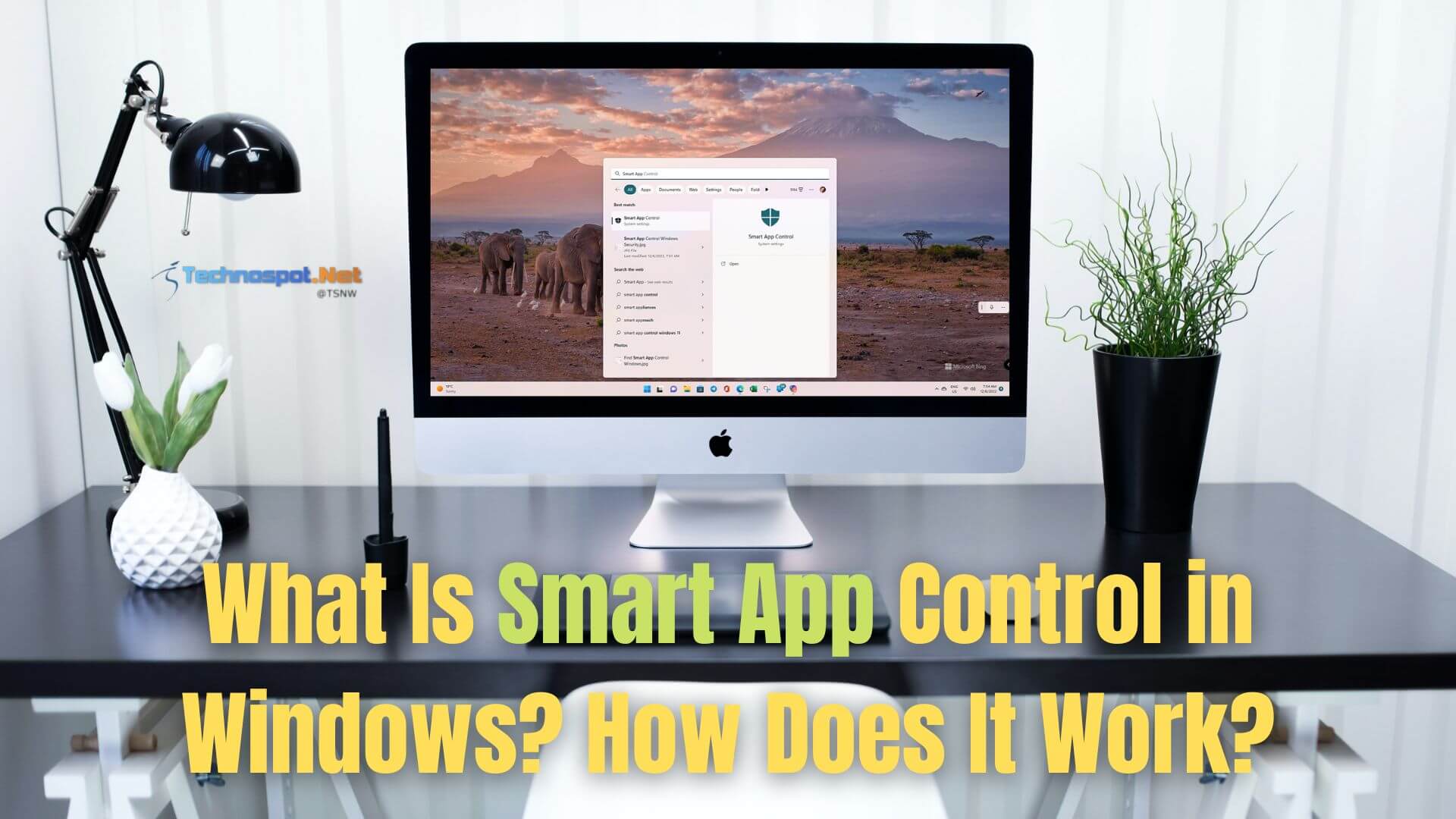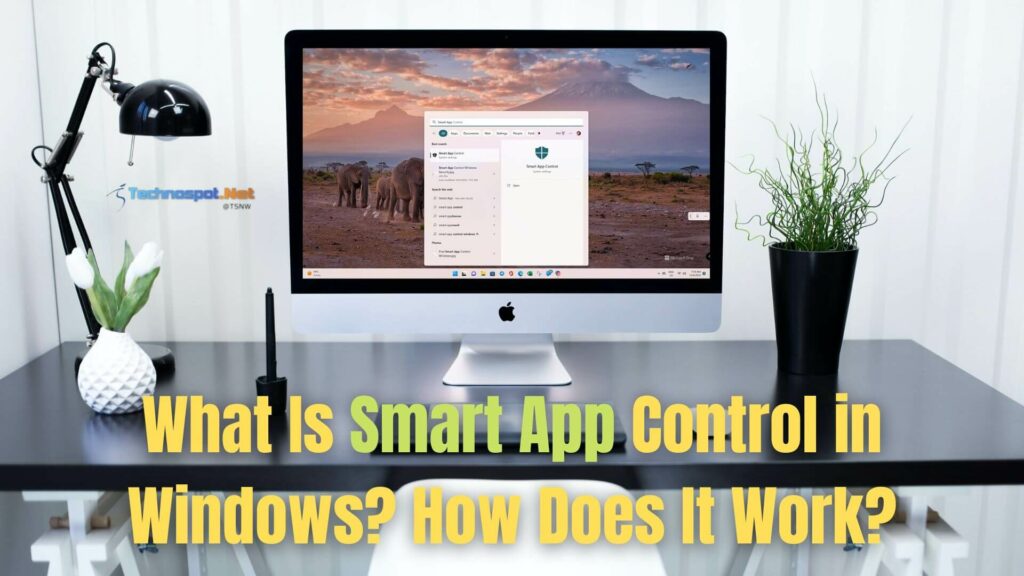 How to Enable Smart App Control in Windows?
Smart App Control can be found in the App & browser control panel in Windows Security.  You can search for it, open Windows security, and then turn it on.
Go to the Windows Start search bar, type Smart App Control, and double-click on Smart App Control system settings.
You can turn on the Smart App Control in the Windows Security window under Apps & browser control.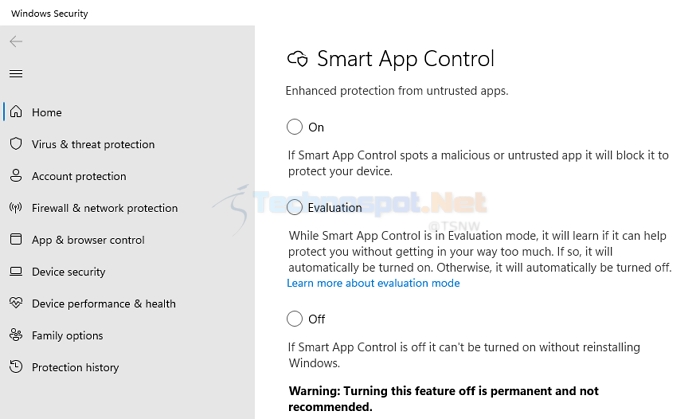 Why Is Smart Controlled App Disabled or Turned-off?
In Windows 11, Smart App Control is only accessible after a fresh installation. Microsoft advises leaving Smart Controlled App to complete the evaluation and then turning it off depending on your usage. There are further reasons why Smart App Control might be disabled.
Smart App Control might have found that you were not a strong candidate for Smart App Control during the evaluation mode.
If you manually switched it off or someone logged into your computer did it.
You have disabled Windows optional diagnostic data.
What Is Evaluation Mode in Smart Control App?
When a security feature is added to Windows Security, it will first be in evaluation mode. During this time, it will watch how you use Windows to see if Smart App Control is required. Additionally, it monitors how the feature may affect your daily use and PC performance. It will automatically enable if you are a good candidate for Smart App Control, but otherwise, it will remain disabled. In evaluation mode, it will not block anything.
Once the evaluation is over, or if you manually toggle Smart App Control on or off, you cannot go back into evaluation mode without first reinstalling Windows or performing a Windows reset.
Note: Smart App Control does not take the place of your antivirus program installed on your PC. It enhances the security offered by Microsoft Defender and other security programs on Windows 11 PCs.
Is It Possible To Disable Smart App Control for Specific Apps?
Microsoft affirms that individual programs cannot be exempt from Smart App Control. Also, you will not be able to install that app until and unless you turn off SAC on your Windows 11 PC. Additionally, contacting the developer and urging them to use a legitimate signature for their apps might enable you to exempt that particular app from Smart App Control.