Rich vocabulary helps you communicate clearly and authoritatively. Vocabulary apps will help you increase your knowledge of any language. It increases your confidence and improves your status in your peer group. You can find any word in your dictionary every day and test your knowledge of your vocabulary. However, there's a range of helpful tools to make the process of development simple. Mobile apps can serve as a handy pocket dictionary that can help you memorize the words you've learned.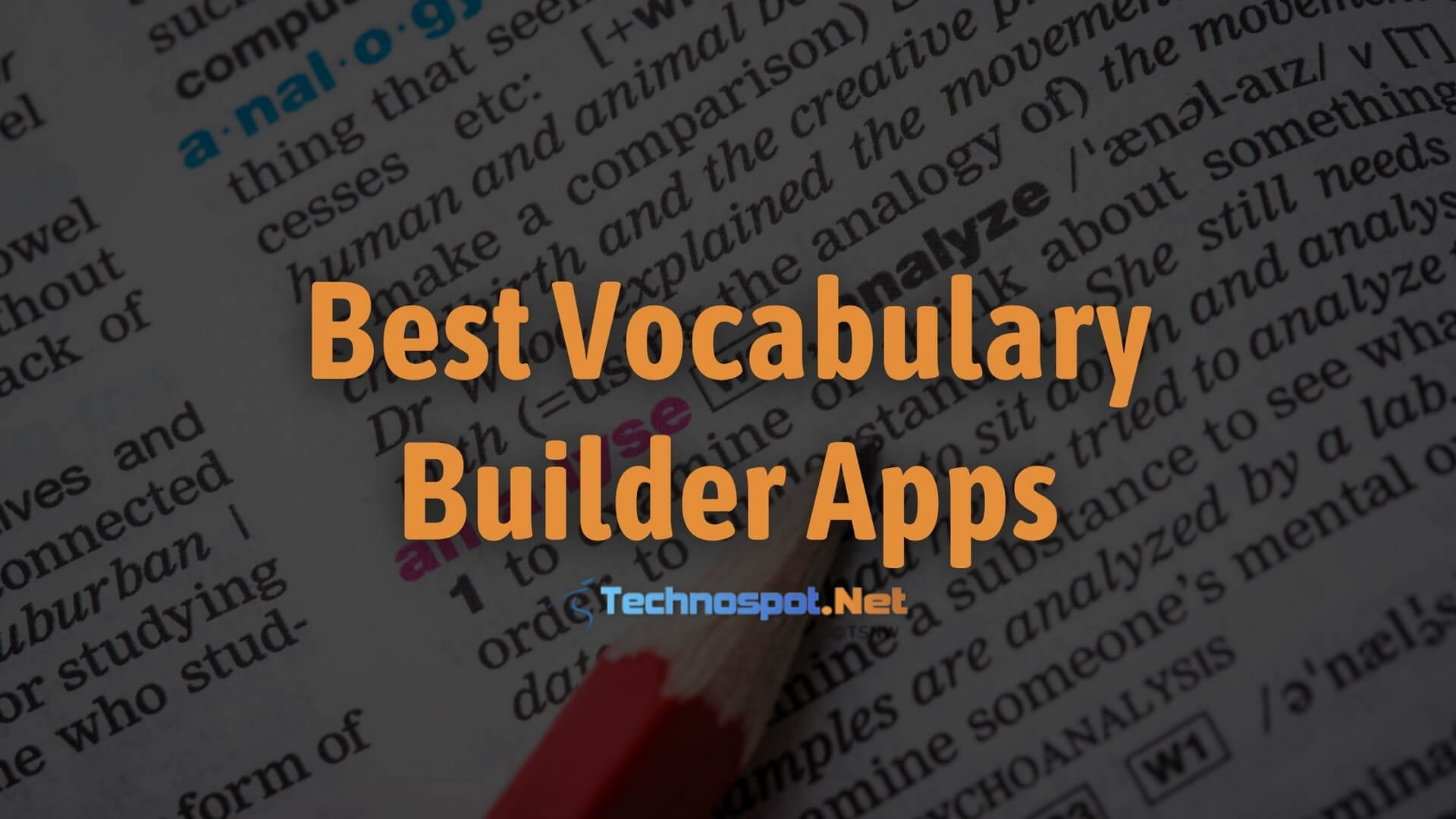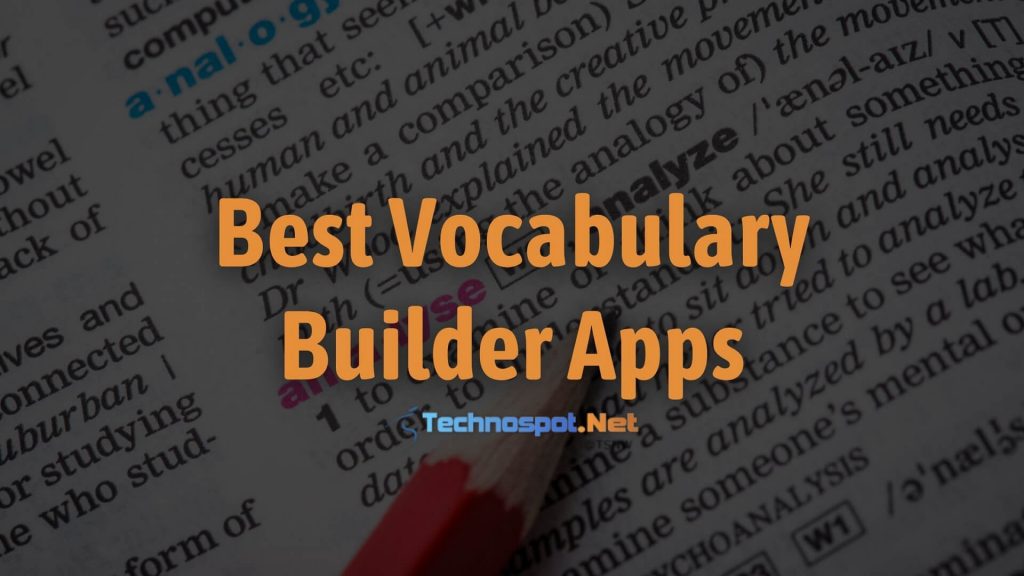 Best Apps to Enhance Your Vocabulary
Vocabulary-building apps can help you learn new words and have fun with your smartphone. Your smartphone can be an effective tool to master learning new words, improve your vocabulary and knowledge of the English language.
Below is a list of a few vocabulary apps that can make the learning of new words painless or even fun.
Vocab1
WordUp
Magoosh Vocabulary App
Quizlet
Memrise
Vocabulary.com
Anki
The Vocabulary Builder App
Check out each of these tools to find what works best for you.
1. Vocab1
Vocab1 is among the most extensive vocabulary apps with a vast number of vocabulary words. It utilizes a massive database that includes more than a half-million words to teach you about the various contexts. The ability to learn new words in context is the most significant feature of the app.
It allows you to make your word lists that focus on words frequently used in engineering, medicine, or education. Word lists designed explicitly for SAT, GRE, and TOEFL are also available.
Vocab1 uses flashcards as well as interactive games and tests that help you learn. You can skip from one section to the next whenever you want.
It offers much assistance to users, including online forums in which users can interact with one another. It is one of the most beneficial apps for vocabulary building for severe and organized learners.
Available on: Windows and macOS 
2. WordUp
The ability of learners to recall new words is when they experience the usage of the word in real-world situations. Many short videos from television and films illustrate the use of a particular word in various conditions.
It's a free app that concentrates on 20,000 most frequently used words, sorted in order of use of every word. The most important words to learn will encourage students to utilize them in everyday situations and conversations.
WordUp uses the principle that is "spaced repetition" to help you retain the information. Every word you learn is repeated a day, a week later, or one month, and then six months later. If you've forgotten the word, WordUp will show you its meaning and context over and again. English users of all levels will benefit from this program.
Available on: App Store | Playstore.
3. Magoosh Vocabulary App
Magoosh focuses on tests prep apps. It is one of the vocabulary apps designed for students preparing for GMAT, GRE, SAT, and TOEFL exams.
This app is best suited for students who have only a short time frame to master new words. Test prep experts carefully select 1200 words that are most likely to be included in the test. The definition, audio pronunciation, and examples of how the word can be used for each new term are listed. Beginners will progress through the intermediate to the advanced stage.
Learning with fun will encourage students to learn more; this is why Magoosh Vocabulary Builder uses a game-based approach. Users can challenge themselves to learn new words or compete against one another to see who can master the definitions of words the best. Tracking progress is also possible.
Available on: App Store | Playstore.
4. Quizlet
Quizlet is among the most frequently used vocabulary apps with a wide selection of flashcards and study guides that help students prepare for various tests, like SAT and GRE.
Pillars of this app are games, flashcards, and quizzes on which it is constructed. Students can choose from seven different ways of learning. The space limitations prevent a complete description of these methods of learning. Still, students can create teams to are competing against one another or select a flashcard class and test themselves using interactive games, and even choose to take an exam on spelling.
Prices differ for schools. In general, the cost of Quizlet depends on the number of units you want to purchase.
Available on: App Store | Playstore.
5. Memrise
Memrise is among the top learning language with thousands of language courses to master most European, Middle East, and Eastern languages. Memrise is ideal for those new to the language or who wish to increase their vocabulary within the language they already learned.
Students can select between games, flashcards, and self-tests. Every course begins with a demonstration of the English word, its translation, and its most popular mnemonic. The words you learned pop at frequent intervals, allowing you to ingrain them.
Memrise provides free and premium plans and is available to download by the app store.
Available on: App Store | PlayStore.
6. Vocabulary.com
Vocabulary.com is the fastest, extensive and vast dictionary on the planet. It's an incredible interactive tool.
Vocabulary.com offers a challenge to test your understanding of the English language and help you learn new words. When you sign up, you'll see a series of multiple-choice questions that will determine your proficiency level. Based on your outcomes, new words will be introduced in a gaming format geared to your level of learning.
Its proprietary technology, called Adaptive Vocabulary Instruction (AVI), is at the heart of this popular app. Everything you do is added to AVI and results in a unique learning experience for every user.
Every word you search for is there in your queue of learning. Users can upload their list of words they would like to master. The app is free for students; however, there are various payment options for teachers and companies for using it.
Available on: App Store
7. Anki
Anki isn't a vocabulary application but rather an app that helps you retain everything you learn.
Spaced repetition and flashcards are an effective method of helping people remember details, numbers, and the meaning behind words, poems, and quotations, to name only some. Anki is media-rich, utilizing videos, audio, and images to aid in remembering. Anki helps its users to learn new words of various languages or to memorize necessary facts.
Available on: App Store | Playstore.
8. The Vocabulary Builder App
It's a powerful app that comes with a variety of tools. This app is designed to improve your understanding of English words and improve your grammar. With more than 4,000 English words, each word has an explanation, audio pronunciation, and examples of using words, synonyms, and antonyms.
By utilizing flashcards, you can remember new words and test your comprehension of the words. Users can build the personal "favorite words" list. Multiple and frequent tests allow you to discover what words and phrases you've mastered.
Vocabulary Builder is for free across all platforms. It's fully functional and can be utilized offline, making it one of the most helpful vocabulary apps.
Available on: Playstore
Final Words
This list of vocabulary-related apps gives you the chance to build your vocabulary step-by-step. If you look around, there are plenty of opportunities for you to make your word bank or vocabulary. Spend some time every day listening and reading to learn new words and then create strategies to incorporate those words into your writing skills and speech. After some time, your vocabulary will expand to a whole new level, and your writing skills are now getting the clarity you require with ease.
The ability to expand your vocabulary can bring you numerous benefits. The choice of a vocabulary app you will download will be based on your specific objectives of downloading.