Today we use many different Internet services, from food delivery services for a comfortable pastime to Photoshop for work or simple entertainment. Many services have truly impressive functionality. Let's take Instagram as an example.
This social network can surprise the user with a high-quality photo editor, a pleasant interface, and wide functionality. You can record stories, post photos, call friends online, and more. However, you can't just download a regular image with all the above. Instagram doesn't have that feature. To do this, you need to use a third-party application, such as Inflact. This service will allow you to expand the existing functionality of the application. With this, you will also get the Instagram story viewer function in anonymous mode. IG story viewer gives you the ability to hide your presence from the user.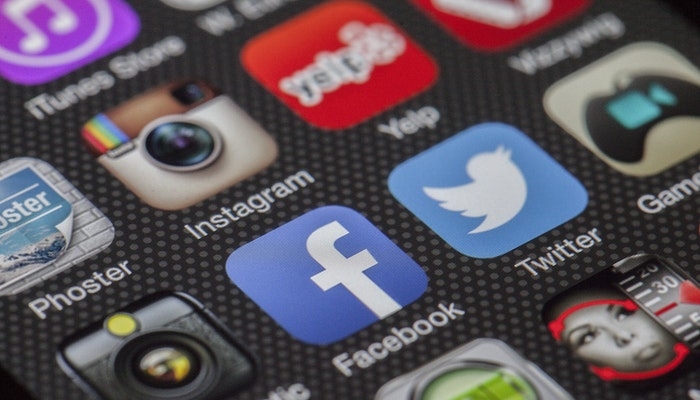 What Other Plugins and Services Exist That Can Make Your Stay on the Internet Easier?
Thanks to the rapid development of the Internet and the IT product market, many applications are available to the modern user that can solve any issue. Need to edit a photo? You can choose from hundreds of photo editors available. Is the file blocked by a virus? Just download any antivirus! Everything is straightforward. Here are some examples of such programs with which it will become easier for you to use not only the Internet but also your PC
1] Adblock and Adblock Plus
It can be called the most important and necessary addition because it blocks unwanted ads in the form of windows and banners on various sites. You can set an absolute block – that is, on all advertisements that pop up in the browser, or set up filters and create a whitelist for ads that can be displayed. With the help of Adblock, annoying content on YouTube, Facebook, Twitch, and all the sites you visit, can be quickly and easily stopped.
2] Lightshot
Convenient and straightforward extension to take quick and high-quality screenshots:
After creating a screenshot, you can share it in the specified way
You can take a picture of any part of the screen
Image editing is immediately available
Save screenshots can be on disk or in the cloud.
3] ImTranslator
An excellent and functional plugin for Google Chrome, acting as a translator. It is enough to select a text fragment on the target site and get the result.
Key features:
Translation into 91 languages
Three translation sources are used simultaneously – Google, Microsoft Bing, and Translator
The volume of one text fragment for translation – 5 thousand characters
You can translate individual words
Voicing text in 30 languages
Setting up hotkeys.
4] Grammarly
This tool is designed to find all kinds of errors that can be made in the text – checking style, spelling, punctuation, and grammar. The plugin also helps to select the perfect words to form competent and filled sentences. It is convenient and profitable when you write posts on Twitter or send an email. In general, it saves wherever you write and wish to form your thoughts deeply and with self-expression.
5]  Pinterest
With the help of the add-on, you can not only use it to surf and search for useful information but also save it so that you can return it at any time. One click on Save is enough so that unique information finds are no longer lost on the Internet and are always available. You can save recipes, bow variations, life hacks, news, photos, etc.
6] Evernote Web Clipper
It is an analog of the google chrome Pinterest extension, which also helps the user not to lose interesting and essential facts and materials from the network. At the same time, all finds are saved in a personal Evernote account, so now you do not need to use dozens of bookmarks and overload your browser. After sending the material to your account, you can access it on any device – both on a PC and a mobile gadget.
7] Mailtrack for Gmail
Such an extension for the Google Chrome browser will be useful to everyone actively working with their email. You can track sent emails within the Gmail and Inbox mail system to see if the recipient has read them. Also, special options with an extended set of values ​​are added to the mail service interface.
Key features:
The double-check mark option allows you to track whether the letter has been read, and you get a report about it
You can see how many times the letter has been read
Filter for read and unread messages
Free access to the application.
8] SessionBox
Now you can open several active sessions in parallel in one browser. It is no longer necessary to create a private search engine window and access other accounts through anonymous mode. With the help of a convenient and functional plugin, this is available in a single browser window:
An independent tab is created at the click of a button
Several sessions can be active in one browser
On one side, you can enter several different cabinets
It is not required to use a private session
Reliable synchronization of sessions between all devices through the SessionBox account
Protecting user privacy.
Conclusion
Using any of these applications will greatly expand your opportunities as an Internet user but also make your stay on the Internet more convenient. You have to choose the application that suits you best.