Years back, there was a trick that allowed you to export Google Contacts in a much cleaner way, i.e., in case you only wanted some particular fields, using the print option of Google Contacts. It seems the Gmail team updated something, and it no longer works. So the question comes back: How do I export contacts from the contact book containing only name, email, phone number, or only fields one requires?
Right now, when you try to export, it has tons of fields that are either empty or unnecessary. So, in this post, I will share the trick to export only Name, Email, and Phone number from Google Contacts. Ultimately, I will use any standard CSV editors to complete the job.
How to export only Name, Email, and Phone number from Google Contacts
It's a three-step process that you need to follow to export Gmail contacts CSV files with the data that you need.
Export Google Contacts
Download a CSV editor
Edit CSV File.
Make sure to keep a backup of the export to avoid downloading again.
1] Export Google Contacts
Go to Google Contacts following this url: http://www.google.com/contacts
Next, click on the Export icon at the top bar of the contacts. Then, export in CSV format.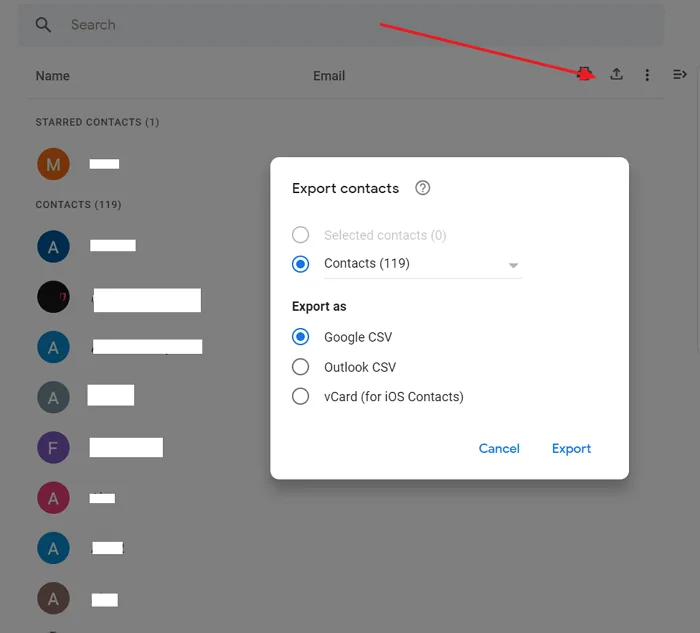 It is the only exporter contact number for Google, which ensures nobody has access to your contacts, which may happen if you use a third-party app or service.
2] Download CSV Reader and Editor
Now download popular CSV editors like  CSV File View or CSVed (Unicode supported). Alternatively, you can also use Google Sheets for the job. They all support Google Contacts CSV format.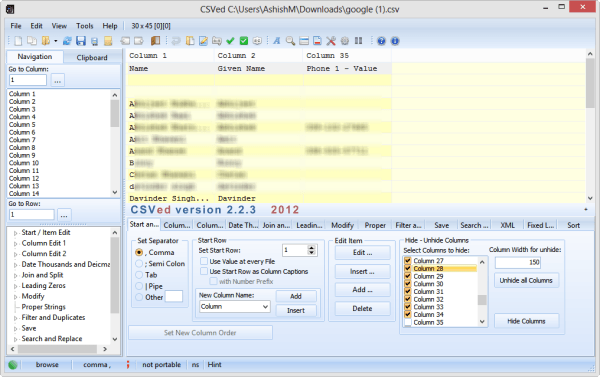 Note: If you are thinking of hiding some fields in the Google contacts CSV file, it will not work. Make sure to backup and remove what is not needed.
2] Editing the CSV File
Next, open the CSV file you imported from Google contacts export in any of these editors. Look for an option to view only particular columns or hide specific ones. Once done, you can export with only selected fields.
For this tutorial, I am going to use Google Sheets, and here is how you can use it, too:
First, your web browser address bar type sheets.new, and it will open a new Spreadsheet.
Next, click File> Open. Then, upload the Google contacts number CSV file.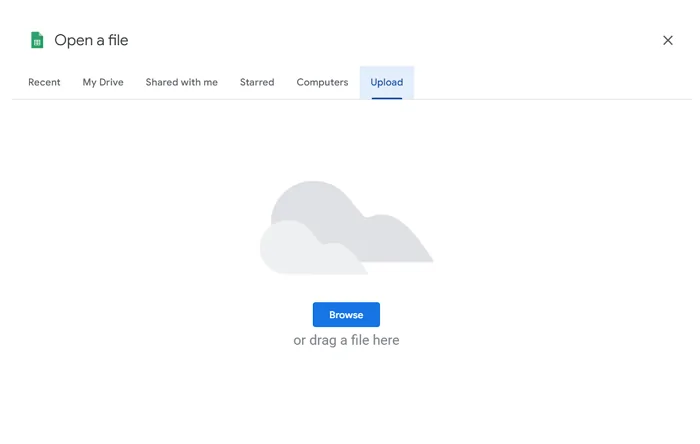 After that, select the columns you don't want and keep only the Name, Email, and Phone number columns.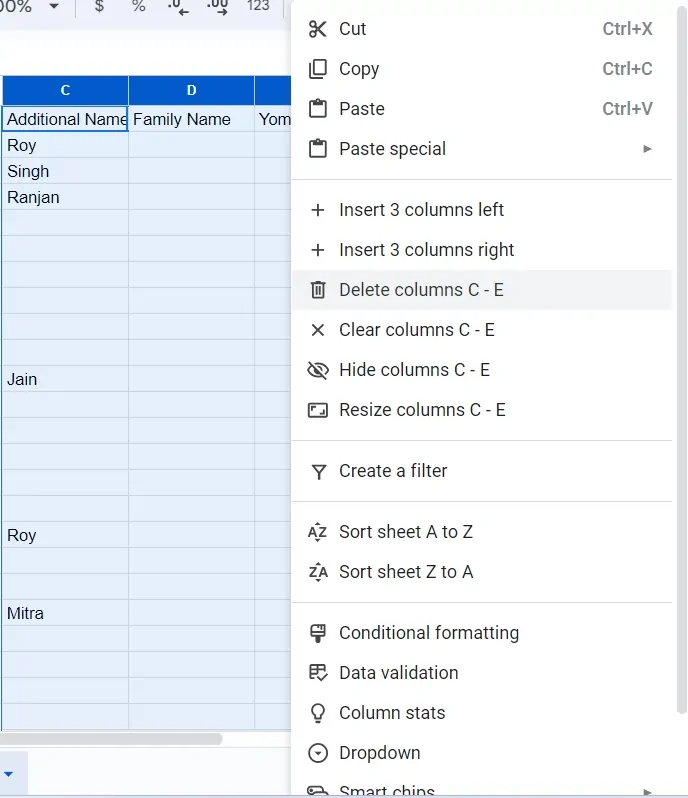 Once done, click on File> Download > Download the file in CSV format, a.k .a. Google contacts format.
If you are using any other software, you will have to explore options in the software which can help you do it quickly. For example, CSVed has an advanced exporter, which can help you create templates and export for Excel, HTML, etc.
How do you import contacts from a CSV file?
After editing your CSV file, you may want to import it on an Android or iOS device. If yes, then the most straightforward option would be to use Google Contacts for the job, and here is a quick tutorial on it:
First, visit Google Contacts.
From the sidebar, click on the Import button.
Then select and upload the contact.csv file and click on the Import button.
Once done, resync your contacts using Google Contacts on your Android phone, and you are good to go. Or, if you are on iOS, you can use iCloud to import the contacts.
Just ensure your contacts are correctly organized; otherwise, it will create a mess, and you will lose your important contacts.
Conclusion
After you do this, you will finally have a CSV file with only the required fields, and you can cleanly import it anywhere you want. I hope this helps.