Many a times standalone executables, dll or resource ( resx) files containg lot of files which you cannnot read but it does contain icons, images and many other resources which has Long Zheng has explained in his post Admiring Windows 7's high-resolution device icons.
Anolis @codeplex is a free software which allows you to :
Open any resource or executable files to extract resource.
Import or export more resources. This means you can modify a particular DLL to add your resource and then use it. I guess this is how it can patch DLL.
You can even replace resources inside.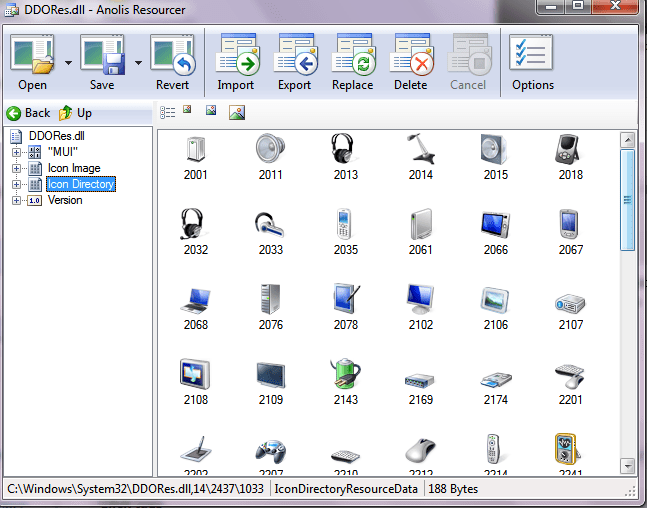 Over this is an excellent software then can be used to extract files from  Win32 Executable (*.exe;*.dll;*.cpl;*.ocx;*.scr;*.msstyles;*.mui)     or  Compiled Resource Script (*.res).