While Adobe InDesign is one of the most popular graphics applications for magazine production, it is far from the only option. Numerous applications with comparable features are readily available for download from the market. However, for some, downloading and installing these editing sample applications can consume a significant amount of space on their devices, not to mention it require additional time and effort to set up. It is not for everyone, particularly those who lack the time and patience to put themselves through such an ordeal.
Free online magazine cover makers facilitate this work and make it easy for everyone to make attractive magazine covers quickly. This article will talk about some of the best free online magazine cover makers out there.
What Is An Online Magazine Cover Maker?
A magazine's success is significantly influenced by its cover. If your cover is visually appealing, establishing a presence in the industry becomes effortless.
Free magazine cover creator automates the entire process. The DIY tool enables anyone — editor, designer, publisher, or marketer, for example — to effortlessly create a magazine cover.
Combine your artistic ability with an appropriate template, customize it with your artwork, text, and message, and you're done!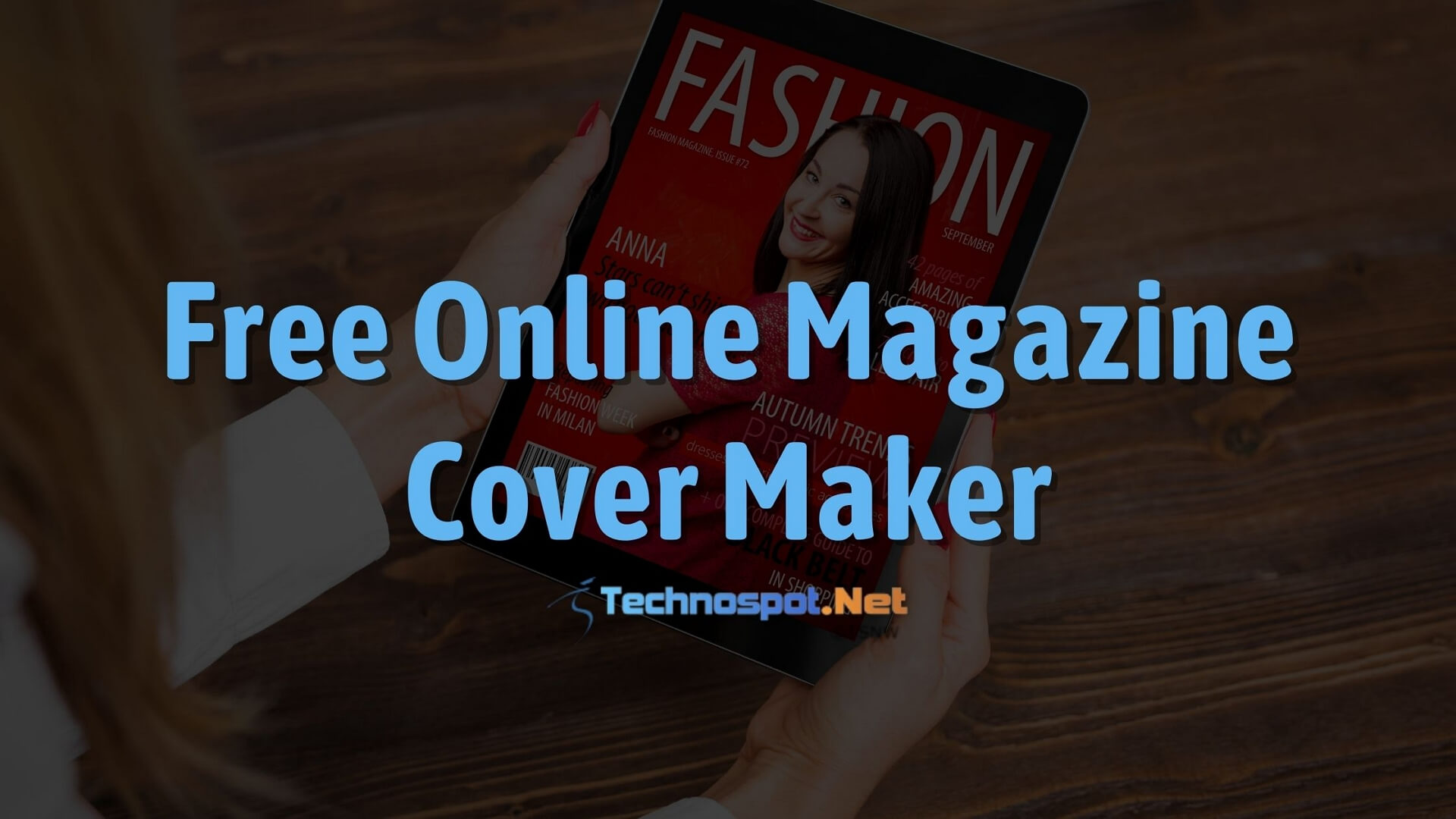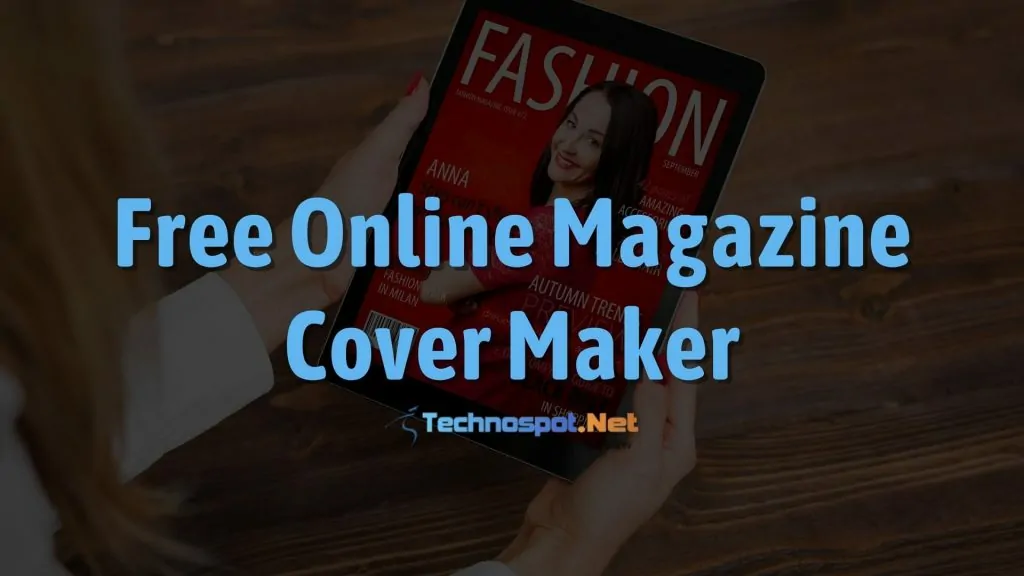 How to Make Fake Magazine Covers with Your Picture (Free Online Magazine Cover Maker)
When looking for an online magazine creator, the number of available online magazine services is staggering. To assist you, We've summarised seven of the most effective online magazine creator programs.
Fakeazine
Canva
Fotor
FotoJet
MadMagz
LucidPress
PosterMyWall
Check out each of them to figure out what works best for you.
1. Fakeazine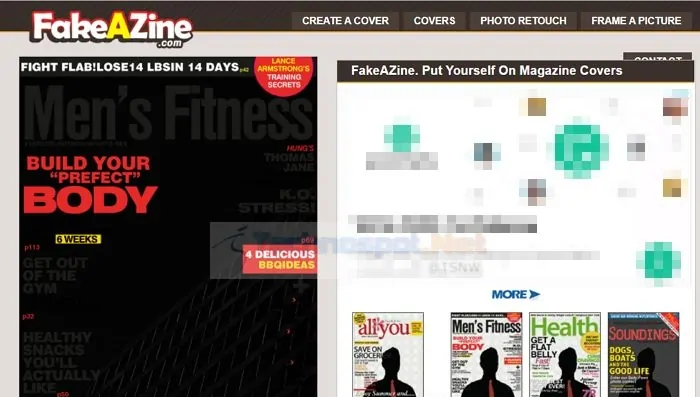 Fakeazine allows you to appear on the covers of over a hundred different magazines. Once you've uploaded a photo, you can edit it by zooming in and out and dragging it around, as well as changing the background color. Upon completion, you will receive a code that can be used to share this magazine cover on social media, forums, and other online platforms.
2. Canva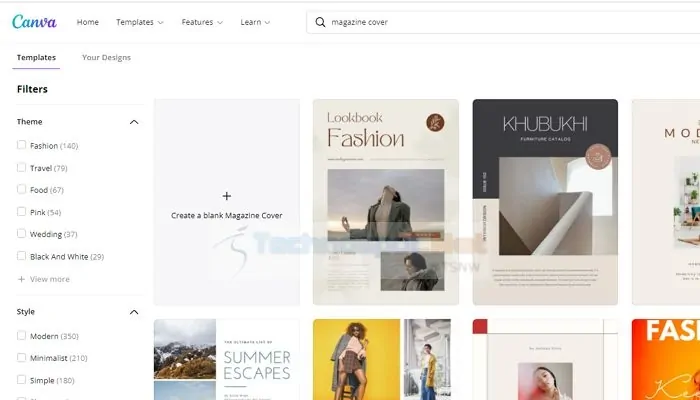 Canva is a well-known online application for adding text to images. You can use your photo to create a magazine cover, a presentation, a poster, various social media profiles and cover images, blog post images, and resumes, among other things. They have pre-designed templates for each type of image, so all you have to do is insert your photo and text.
To edit the image's content, you can use the tools provided by Canva. There are tools such as graphics that allow you to add frames, stickers, gradients, and lines, among other things. Additionally, you can use fashionable fonts for the front cover. By altering the background image, you can improve the effectiveness of your magazine cover.
3. Fotor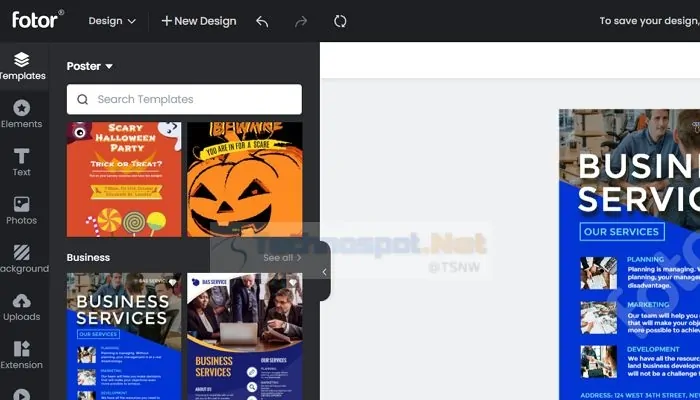 Fotor is another excellent platform for designing magazine covers. By utilizing the online magazine cover maker's flexible tools, you can quickly generate a cover design.
When you visit the website, you're presented with a variety of templates organized by category. There are templates for business cards, posters, book covers, album covers, and magazine covers. You can browse and select the best magazine template for your publication. Then, using tools such as sticker, text, and background, you can edit the templates.
You can modify the template's entire content to make it look exactly how you want. The photo's color can be altered. Additionally, you can customize the template's font style, text size, alignment, rotation, and other minor details. Once complete, you can download the design in either standard or high resolution.
4. FotoJet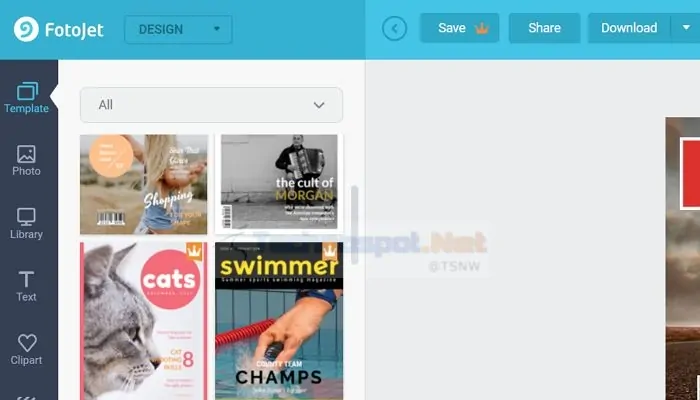 FotoJet is a website that allows users to create magazine covers online. By utilizing various templates on this site, you can create a fantastic magazine cover. You do not have to be an expert designer to create magazine covers. That is something with which the site assists you.
When you launch the website, you are presented with templates. These templates are categorized. Magazine cover templates are available for various topics, including food, sport, travel, fashion, music, and animals. You can select a template that corresponds to the subject of your magazine cover.
The cover can then be customized by adding or replacing image content. You can customize the text, photo, background, and clipart to match your magazine cover design. Once you're satisfied with the design, you can download it in various sizes and formats.
5. Madmagz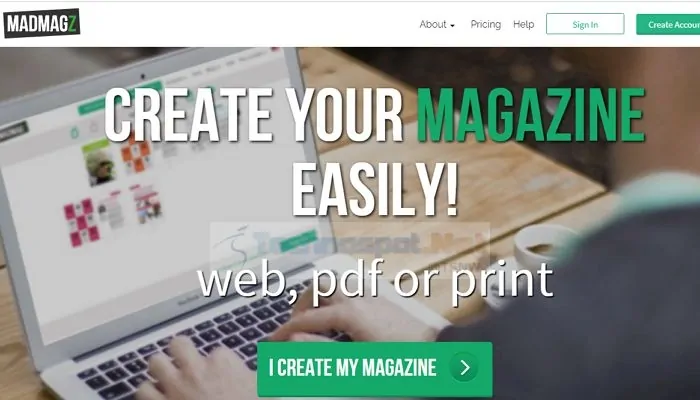 Madmagz is a free online tool that allows you to design a magazine cover and an entire magazine from the ground up from your computer. A wide range of pre-designed magazine templates is available to you to choose from. These include modern and classic styles; pop art and visual styles; minimal styles; newsletter styles; romance styles; clean styles; and flat styles.
6. LucidPress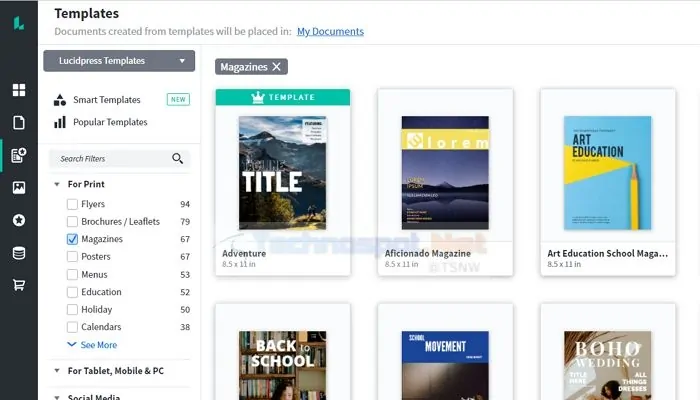 Are you looking for a website that enables concurrent access by multiple users to a single project? LucidPress includes everything you require! The online magazine creator consists of a cloud-based feature that allows unlimited users to edit a single document simultaneously. You can customize every aspect of the design and always expect impressive results. Additionally, the site can create marketing brochures, event flyers, and invitation designs, among other things.
Unfortunately, team collaboration is a paid feature, but creating the cover alone is entirely free.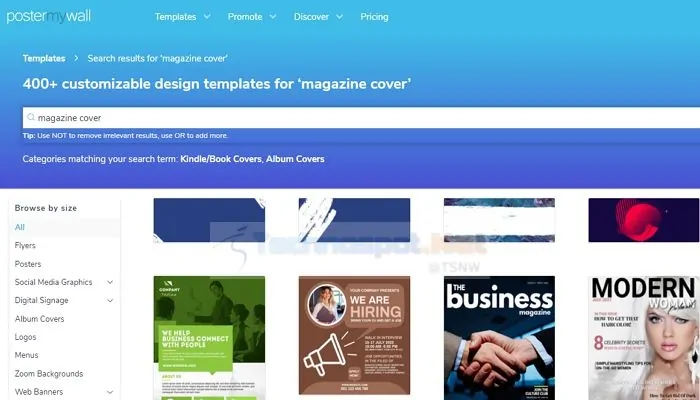 PosterMyWall is an online platform that offers a diverse selection of templates tailored to any occasion. You can upload your images or choose from over 1,000 free stock images. You can experiment with various design tools, including the color picker, filters, and fancy text. It's so simple to use that almost anyone can pick it up quickly. You can purchase affordable, high-quality prints and downloads or take advantage of the free web-quality downloads.
How To Create A Web-based Magazine
You can follow these steps for almost any tool when creating your web-based Magazine!
Choose A Page Size And A Magazine Template.
Without the proper tools, creating a great magazine can be a time-consuming and challenging process. Our templates will save you time and allow you to focus on what matters most, your content. Our talented designers have created all of the Flipsnack magazine templates professionally. It's now simply a matter of selecting the best template for you.
Include images
Images can make or break the design of your magazine. High-quality images lend a more professional air to your magazine. You can upload your pictures or choose from our free gallery of high-resolution photos.
Put Your Own Words In Place Of The Predefined Text
Utilize a font and font size that makes your text easy to read, and attempt to break up your content with headlines. It improves the readability and accessibility of your content.
 Distribute Your Magazine
Once you're satisfied with the design of your magazine, click the publish button to get it online and appreciated by the world. Additionally, you can download and print your magazine. Bonus tip: Just because something has been published does not mean it cannot be changed. You can return at any time and edit your Magazine!
Caring Is Sharing
Phew! The process of creating a magazine is intricate and creative, and you should be proud of yourself! Don't forget to share it with the rest of the world to spread the word. Best of luck!
The Bottom Line
If you are planning to publish a magazine, the cover page must be professionally designed. Using an online magazine cover maker, you can develop a magazine cover from scratch. Pre-made templates are available on the websites, which you can edit to create your magazine cover design from scratch.