If you get a huge amount of emails in Gmail Inbox and some of them you forget to read or want to read later, you cannot as those unread emails get buried behind the scenes when new mail comes. I found a small trick that can make your life a lot easy by listing only unread emails. Moreover, I found one more way which avoids listing chat entries when you look for mails. These Gmail tips will give an edge on saving time when you need to be extra quick.
List unread mails with is:unread command.
In Gmail, a search box is available, which is used to search almost everything in your inbox. Now for extracting only unread emails, type is:unread, and you will be able to see all your unread emails listed there. Check out the image for an example.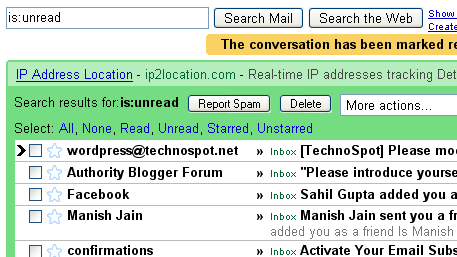 Filter chat from reading mails
Chats can be pushed to archive, but when you start checking your archived mails, you see all the chat history appearing there. Now, if you want to filter out chat from all read mails. Type is:read -label:Chat. This will filter out all your chats.