As there are several cars on the roads and the parking areas are full. So, it isn't easy to find a space in the parking area, and it also takes a lot of time. Parking areas are primarily full of cars, motorbikes, and much more, and many people are stuck in a position to find parking, and they spend a lot of their precious time finding a space in the parking lot. This article will talk about five such apps that will help you find out the best parking location anywhere in the city.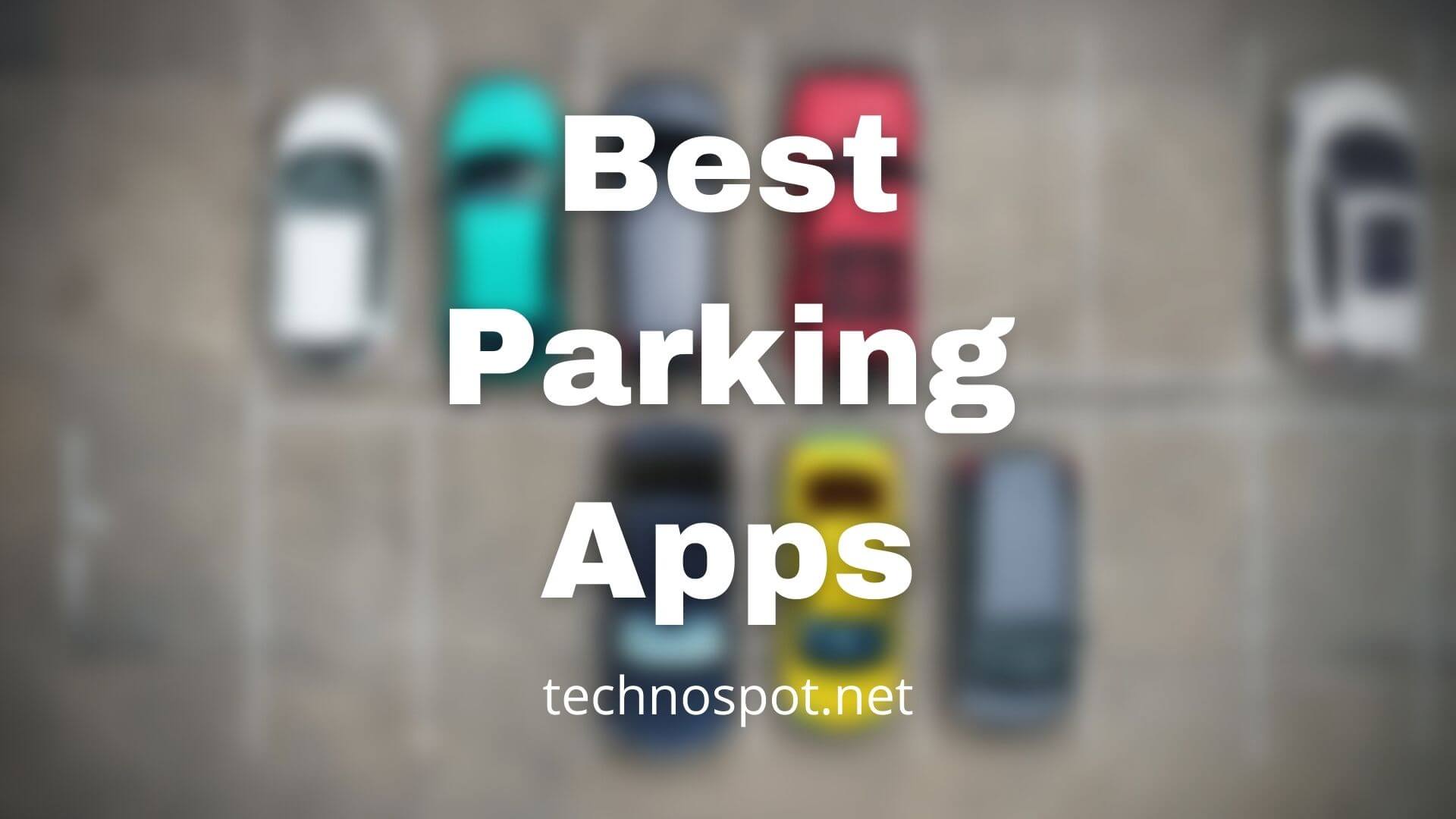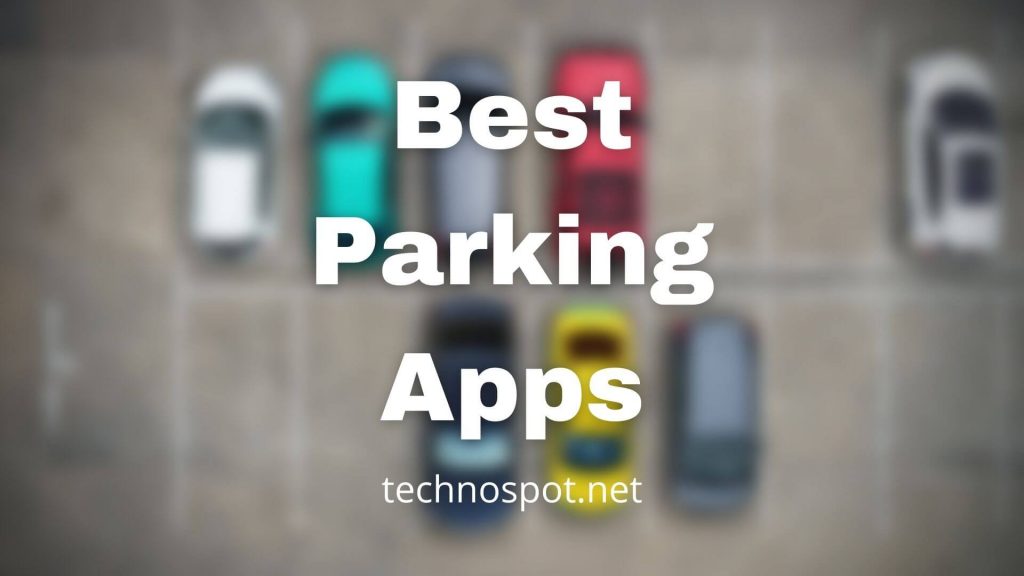 Best Apps to Find Parking Location Anywhere in the City
There are a variety of apps available in the market. It isn't easy to choose the best one. So we have listed some of the best apps to avoid such a situation.
ParkoPedia
SpotAngels
ParkMe
PandaParking
Reservations For Airport Parking
Try each and figure which one works best for you.
1] ParkoPedia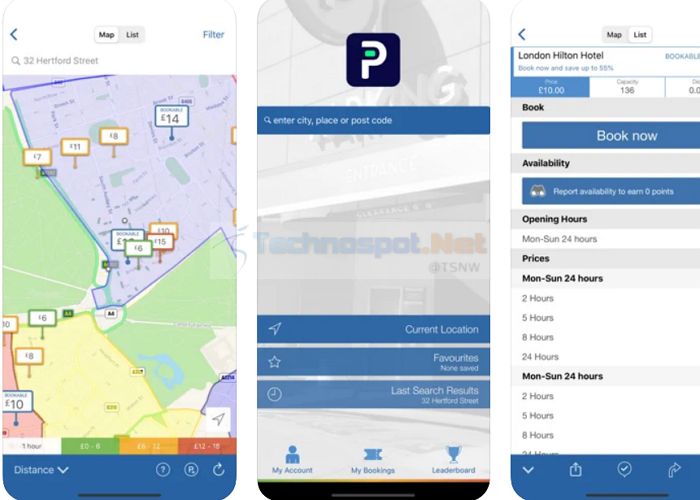 Parkopedia is the best app to find a space in the parking lot. This app is available in more than 70 million spaces and occupies 15000 cities. It works with both IOS and android devices.
Parkopedia is the same as Tinder, but it is a parking app. It stores data of parking lots, and if a driver wants to find space in the parking lot, this app will select an ideal space to locate a desirable space in the desired destination.
Besides this, ParkoPedia has impressive features such as a navigation system, provides in-app payment and mapping services. These features make this app superior to other apps.
2] SpotAngels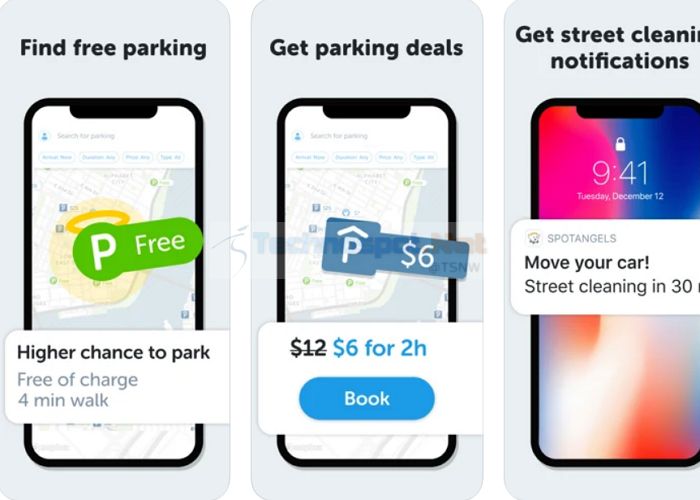 SportAngels is another app that comes with valuable features. It stores data of different parking lots. It provides tips and tricks to the user on how to use this data and provides a facility to join a community to find parking angles, and you can even help your neighbor with parking.
Its outstanding features include finding free parking. If you are in a crowded place, you can pay for your parking space and reserve your space. Besides this, sometimes drivers forget about where they parked the car; this app can help them find the vehicle. It also provides a check street cleaning schedule and pays minutes meters.
This app is available on Google play on android mobiles, or if you are using an iPhone mobile, it is also available on iPhone. You can also pay for additional features such as the best restaurant in your area, upcoming events in your area, and reviews about the business.
3] ParkMe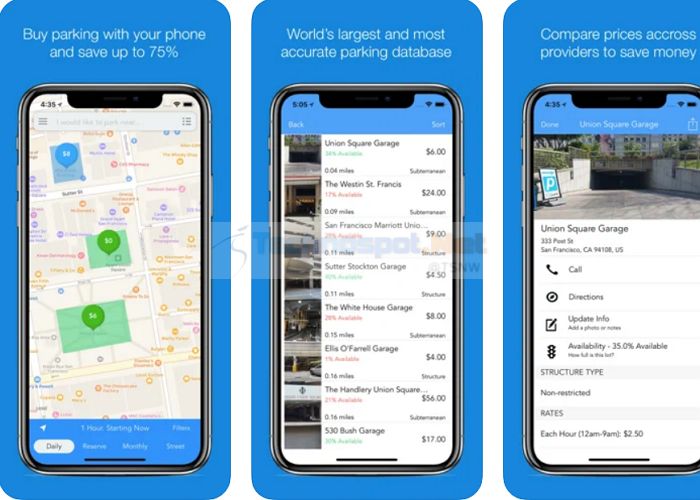 ParkMe is a good app, but it does not have the best rating. But its features make it prominent and make a good choice for the users to find parking location through the app. It keeps track of expired meters. A parking meter is placed on the curb next to spots that require payment. The meter shows you how long you can park there before having to pay again. When your time is up, the meter is said to have expired. So, it will save your time and money to pay again. Besides this, you can reserve your space in advance in more than 500 cities in the US.
This app is available on Google to play on android mobiles or using an iPhone mobile. Then it is available on iPhone.
4] Panda Parking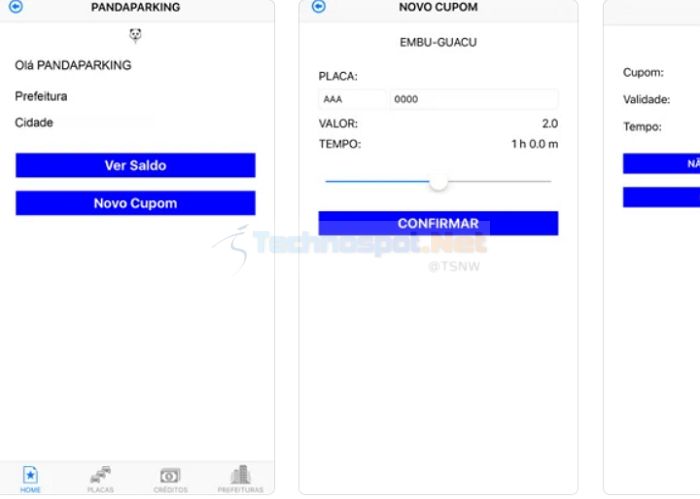 Panda parking is another great app with a 4.7 rating on iOS and a bit low rating on Android. It is working in different countries like the US, Canada and has partnered with SpotHero. This feature makes this app reliable and widely usable. SpotHero is working in small areas and everyday garages.
It is available on Android and iOS. You can use advance payment features to reserve your space. This app is mainly used when you are in a concert or crowded area.
5] Reservations For Airport Parking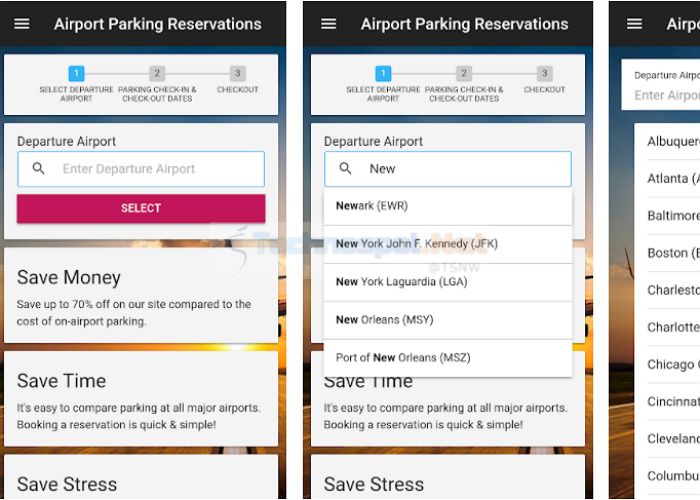 Reservation for Airport parking is a good app that has a good rating on both Android and IOS.
It is the only working airport terminal parking app, and it won't work if you leave the terminal. It is working in different countries like Canada, the UK, and the US. This app is much more affordable than airport pricing, and it saves more than 70%. If you want this app on your desktop, it is available with the name "PreFlight" and has the same functionality.
The App is available on both Google PlayStore and the Apple App Store.
How To Use Car Parking Spot Finder Apps?
Parking areas are primarily full of cars, motorbikes, and much more, and many people are stuck in a position to find parking, and they spend more time finding a space in the parking lot. These apps will help you to avoid this situation and save time.
The car parking spot can be used in six simple steps, and these steps are as follows.
Searching: The first step is to search the app using GPS or enter your live location on the app.
Comparing: This app will show available spaces in the parking lot. The user will decide which space suits him and choose based on two factors, i.e., price and distance. The driver will reserve a suitable space for him, and that space can be accessed via a unique code.
Payment: The fourth step is to pay for the reservation. Payment can be made online at any time.
Driving: Fifth step is to help the driver search for parking space via a map or a navigation system. It is a seamless experience.
Parking: Finally, the driver will park the vehicle in the desired space assigned by the app.
What Is Private Parking?
Private parking is already reserved spaces by the individuals who rent their garage to the visitors.
What Happens If My Car Breaks Down?
Your car will be moved to regular parking. The parking management department will inform you that your vehicle is not working anymore and you have to repair it.
Immediately call Public Safety and tell them your card information, name, and phone number on the weekend.
What Does "You Owe $0.00" Citation mean?
If you receive a note that you owe $0.00, then it is a warning violation. You will not have to pay the penalty, but it is a warning that you violate parking rules and regulations.
Conclusion
Several apps are available on the market to find parking locations, and you have some of the best apps available on our list. These apps are efficient to use in crowded areas with traffic congestion and insufficient parking spaces.
You will have to choose the best app according to your requirements. For example, the Park me app for expired meters, or you should use Parking Panda if you want more features. If you want a parking space in airports, then you can use the Airport reservation app.