Going to pick somebody from the Airport and flight got delayed? You will probably first find a place for your car to be parked, but which one is right and the availability. If you do have a little more time in hand, you can spend more time finding out a cheaper one. In this post, we will talk about a service which can find the best parking place around the Airport or anywhere in the US.
How to find the best parking place around Airport or Anywhere [US]
That's what the best parking place service is all about. When it was first launched, it was all about finding parking places around the Airport. It covered 67 plus airports and find out how much it will cost you to park for the day if you at all need to. It is evolved into a parking search engine and reservation platform. You can find the cheapest and most convenient parking facilities in cities and at airports throughout North America. That's how it looked in its earlier days: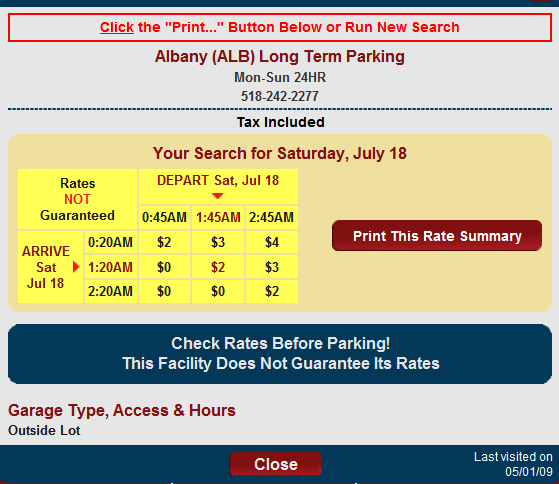 Fast forward today, the service has evolved multiple folds. Now only you can find a parking slot, you can also book one. It is almost like booking an Uber.
Find parking anywhere, for now, or for later
Compare prices & pick the place that's best for you
Book a space in just a few easy clicks which can get you up to 50% off standard rates
Enter the parking area using the Mobile Parking Pass, and get to the parking area.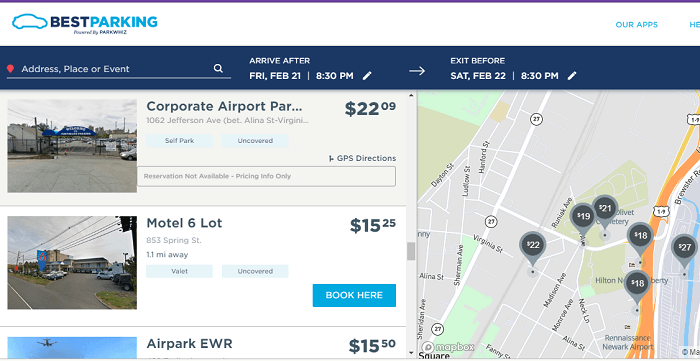 Since not all parking areas allow you to pre-book, you will only see pricing info for those places. The rates and booking can be based on hourly terms or monthly.
They have apps for both Android and iOS, which should be on your phone if you need to find parking places a lot. Find out more about it on the official page.