It is without a doubt that a colorful website attracts the audience's attention instantly. Your color palette plays a crucial role in retaining users. So if you find a color on a website and want to use it, how do you find the code? This post will share how you can find color code on a web page on the fly!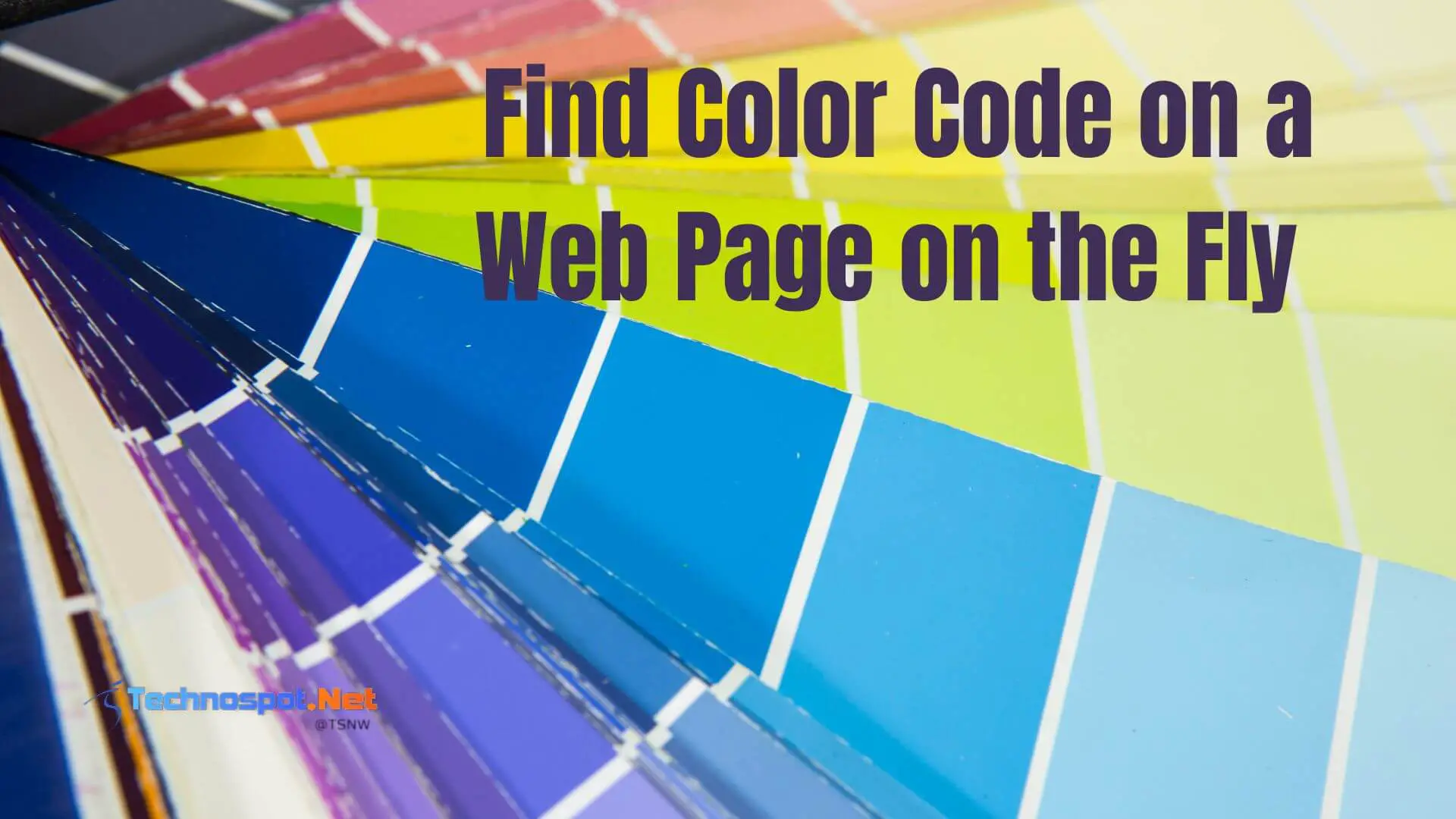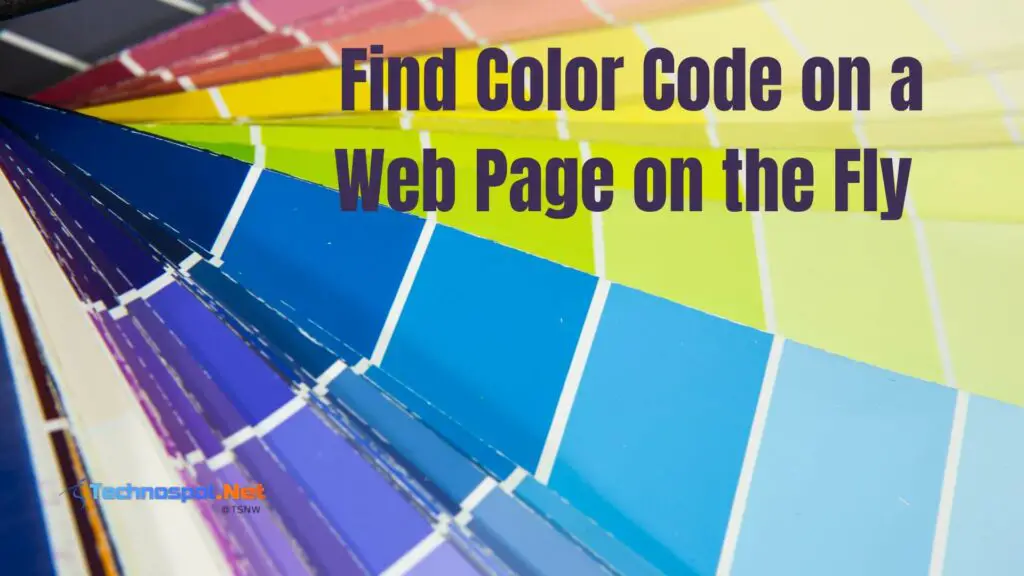 How to Find Color Code on a Web Page on the Fly?
Websites and different software applications use color codes. These are representations of the colors in formats that make it easier for the system to identify and display. There are various types of color code formats one can use while designing a website. These include HEX, RGB, CMYK, PMS, etc. Do you want to know the color code of a web page? For that, there are numerous extensions available.
Color Picker Tool
Eye Dropper
Easy Color Picker
SMART Color Picker
Color By Fardos – Color Picker
These are multiple Chrome extensions that aid in interpreting the color codes of websites. However, you need to choose the right one to get accurate results. Here are the best extensions for finding color codes. Let's take a look –
1] Color Picker Tool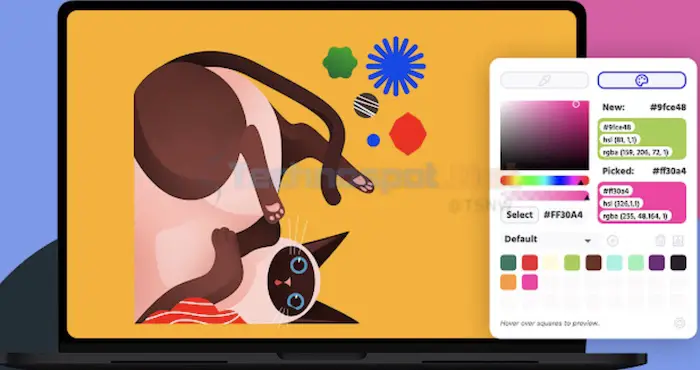 Do you want to opt for the best color code picker extension? In that case, you can choose the Color Picker Tool. With this extension, you can obtain colors without a fuss from any site you choose. After that, you can copy the color code and paste it wherever you want. It is easy to use and allows users to assess the color codes.
The Color Picker tool lets users quickly get RGB and HEX codes from web pages. Apart from that, you can also grab palettes from various web pages. The three available color formats include CSS, HSL, and RGB.
Features
Identifies different color codes
Color list of recent colors picked
Easy copying of codes to the clipboard
Pros
Easy to use
Detects the colors most picked on the page
Cons
It doesn't have a picking mode
2] Eye Dropper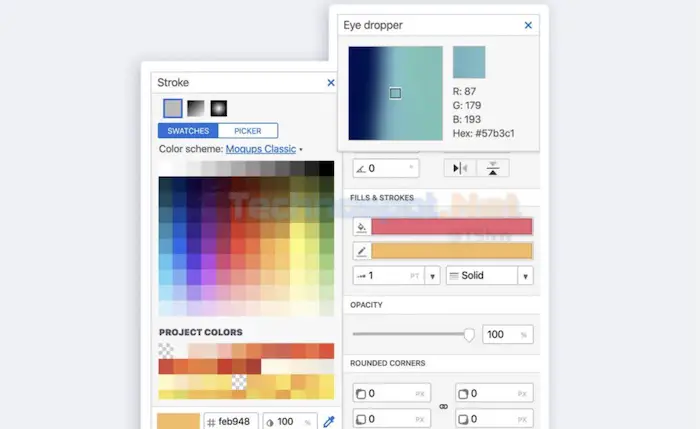 If you are looking for a free extension for picking color codes, stop your search immediately. Eye Dropper is undoubtedly the most reliable Chrome extension for getting colors from websites. The integrated color picker allows users to mix or locate their desired colors. Moreover, it also has a history feature.
Each picked color is saved and stored for future uses. You can browse the history section whenever you want and get access to the picked colors. Besides, the extension is highly safe as it doesn't collect user data.
Features
Pick colors from web pages with ease
Availability of history column
Easy fine-tuning the color shade you want
Pros
Open-source extension
Easy to use
Cons
Color codes disappear quickly
3] Easy Color Picker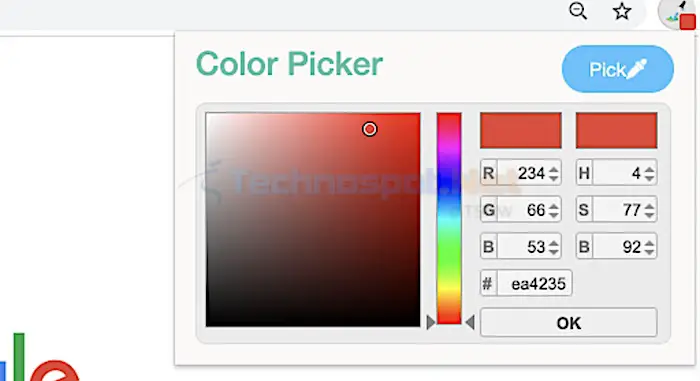 Another excellent tool for grabbing color codes from websites is the Easy Color Picker. The extension is easy to use and comes with a wide array of features. You can get color codes from the instant color picker. Apart from that, you can also obtain personal color history.
With this Chrome extension, users can get accurate color codes with ease. Here, you can extract HEX, RGB, and HSB values seamlessly. Moreover, each color you pick is saved in the history section. That way, you can go back to that collection whenever you want. No wonder designers love this color picker extension!
Features
Easy collection of colors from web pages
History of colors picked
Get RGB/HEX/HSB values
Pros
Easy to use
Picks color codes professionally
Cons
4] SMART Color Picker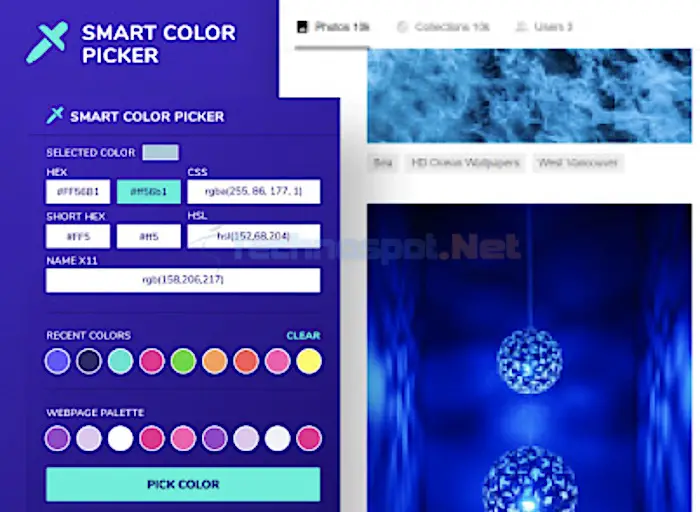 The SMART Color Picker is one of the most reliable Chrome extensions for color picking from websites. The extension has a user-friendly interface enabling easy access to color codes. You will get HEX, HSL, and RGB codes for various web pages here. Apart from that, you can also try out the website pallet and eyedropper tool.
Besides, SMART Color Picker offers the history panel feature. You can now view the latest colors picked. The extension also detects which color you used the most on the web page. In some cases, the app extracts the palette for the web page.
Features
Supports multiple formats of color codes
Integrated with the history panel
Pros
Easy to use
Multiple colors to choose from
Cons
It doesn't allow copying of the color codes to the clipboard
5] Color By Fardos – Color Picker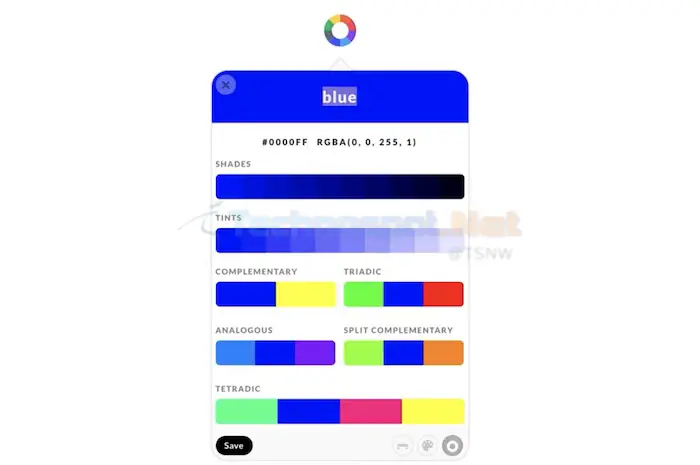 The last Chrome extension for grabbing color codes from websites is Color By Fardos. With this extension, users can pick color codes and save them using Zoom technology. You can also customize the color picker keyboard shortcuts. The tool enables users to make color picker the default option.
Apart from that, you can also save gradients and colors with ease. For instance, click on the color you like on the website and see the HEX code saved to the clipboard. Users can create radial or linear gradients seamlessly. It also offers a site palette to get all the colors of a web page.
Features
Zoom technology to save multiple colors
Create radial or linear gradients
Multiple color combinations
Pros
Easy to customize
Multiple color palettes
Cons
Check Color by Fardos – Color Picker
Conclusion
These are the best tools to find the color for websites. However, there are other applications available too. You need to check the features and see which fits your requirements the best. If you are using such extensions for the first time, go for the one that is easy to use.