Microsoft Office Outlook is an excellent application for checking emails from multiple accounts. With emails, we do get a lot of attachments also. So the next question is, how do you search for any attachment in Outlook?
There are two ways of doing it. One is the inbuilt feature, and another is software that lets you manage and find attachments more cleanly. I used Outlook 2007.
Outlook comes with a predefined set of Search folders, out of which one is Mail with attachments. You can find it under File > New > Search Folder > Select Search Folder > Mail with attachments.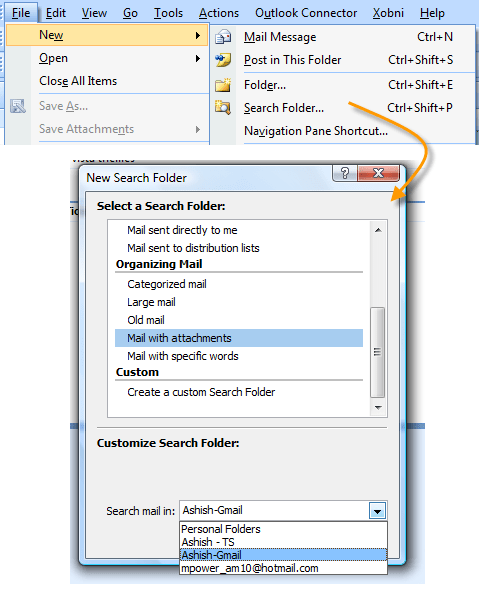 Select this and the Account in which you would like to find attachments. As soon as you hit OK, Outlook gives you results in getting all the emails with attachments. Works Good.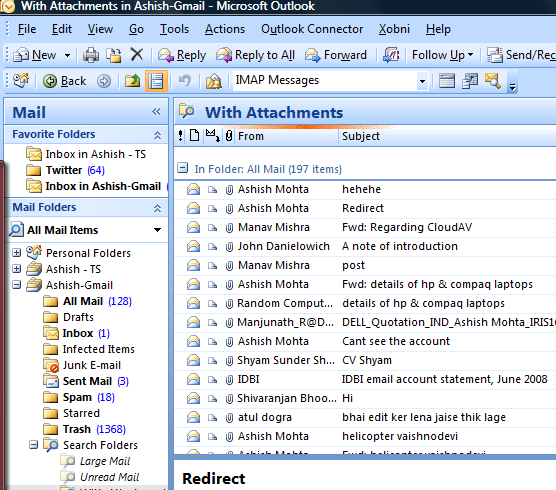 But we do have one small problem here. Though it lists all the emails with attachments, it doesn't list the attachment name along with it. So we need to open every mail and then save it. Moreover, I cannot combine two different accounts also. Those are two many steps, and this is where Outlook Attachment View, free software that lists all the attachments from your outlook profile in one go.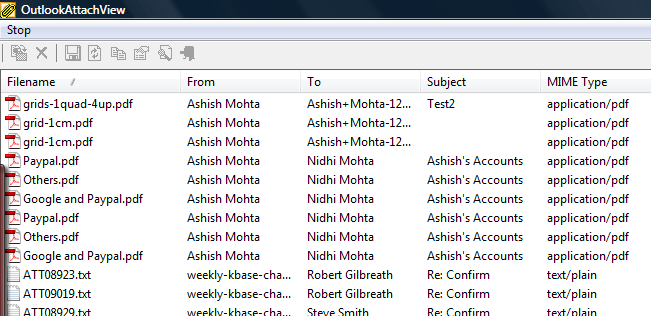 It works fine if you are concerned about finding an attachment and not the mail. That is why we still need the first method of search, which comes along with Outlook.
Sometimes you remember the mail than the attachment name. If you remember the attachment name, the software can do magic for you, but more Outlook is the right way to remember mail. Moreover, the Outlook attachment view ( the software ) cannot open the mail right from there, so I will eventually have to go back to Outlook to find particular mail.
Both ways are good, but it depends on which situation you are in. I will suggest you keep the Outlook Attachment view handy just in case if you need it.