There are many people who tend to remember the music than the tone and you know where we end up!!! HUMMING. Yeah I remember so many songs which I hum but I don't remember the wordings. Midomi is just the right place if you want to find your song with your hum. Yeah you heard me right.
It can search for the song based on the tune hummed by the user through microphone like Visual Search. There are many services available but this is one of the few sites based on user's retention.  The site compares the users recording to the melodies that others users have entered ( YUP!! you can sing a song , name it and save it and share with others ) . On match offers the user to purchase the complete the recording.
How does Midomi works ?
You can record a song bu humming.
You can record the song itself.
Your hum is searched into the databases of hums to find which is the closest hum.
You can buy the song or just add it to your fav to listen anytime you want!!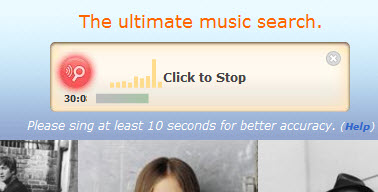 Some of the other amazing features:
The interface is really cool. Its amazing if you are a big music fanatic.
You can have profiles with your pics like MYSPACE and Make friends.
Leaving comments is the best i seen here. You can now also record a comment!!!! Thats awsome.
Share and report are other some features.
You can find recording by Artist, Date Score and others.!!! Yes you can give them ratings too.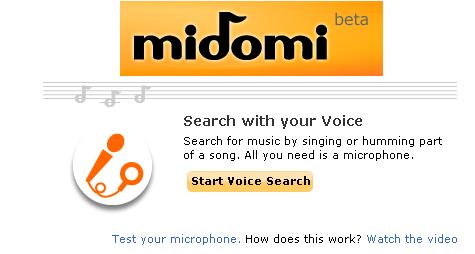 So what are you waiting, If you love the music or you want some music you cant find but keep on humming all the day…Midomi is the right place to be.!!! Have fun and share your experience here.