Starting with Windows, Microsoft ensured that Windows copy is linked to a Microsoft account. So if you reinstall Windows, you don't need to activate it again. However, if you are one of those who use the local account or activate Windows using the product key, how do you find it? This post will guide you to find your Windows 11 product key or license.
What is a Windows Product Key?
Product Keys or a digital license, also called Digital Entitlement in Windows 11. It is a code consisting of 25 characters to activate your Windows operating system. We all know that Windows isn't an entirely free operating system, and it is necessary to purchase a product key to avail of a variety of features.
But if you assemble a custom PC, you will have to purchase this retail-priced product key that comes with Windows. However, if you buy a laptop preloaded using Windows OS, it will contain a valid product key.
Remember that you can use the retail key when switching PC in the future. However, the license supplied in Windows laptops is linked to the laptop's motherboard and is only available for the computer you purchased. The keys for these products are known as OEM key licenses.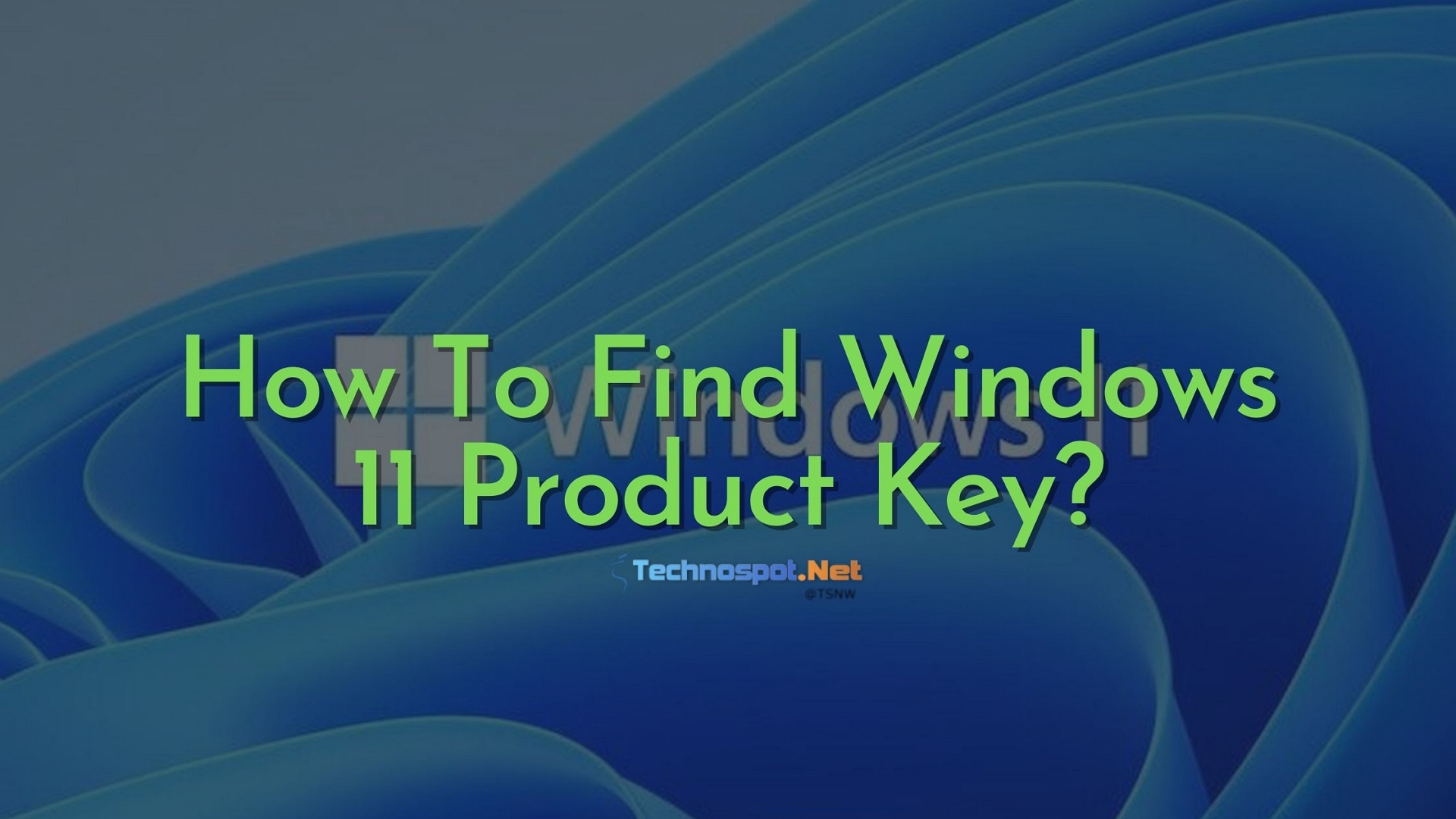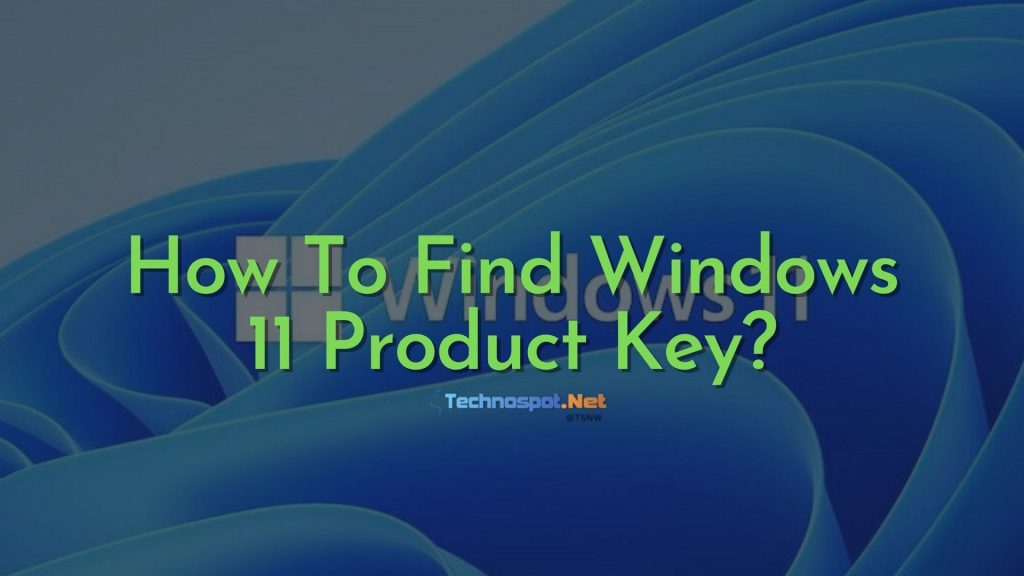 How To Find Your Windows 11 Product Key?
We have listed different ways to find the Windows 11 product key on your computer. You can use any of these methods and find it.
1] Run Powershell command To Find Windows 11 Product Key
PowerShell offers a built-in command which once executed, will display your original key, which came with your computer.
Press the Windows Key and click on the Search bar.
Type PowerShell or Windows Terminal
When it shows Windows PowerShell, right-click on PowerShell and select Run as administrator to launch the program.
User Account Control will appear. Click the Yes button
On PowerShell, type the following command and press enter.
PowerShell "(Get-WmiObject -query 'select * from SoftwareLicensingService').OA3xOriginalProductKey"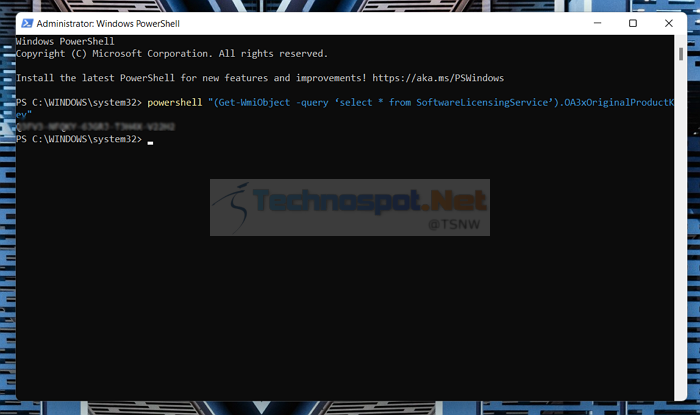 Your Windows 11 product key will be displayed.
2] Check On The Retail Pack
If Microsoft begins selling physically-produced copies of the latest operating System on discs, you will likely be able to locate the product key in the box. The Windows product key is printed on the reverse of the business card included in the package overall.
3] Check On The Receipt And Emails
Another way to find the Windows 11 product key is to look through your receipts or emails from Amazon or Microsoft. If you purchased Windows 11 through either of the company, you could find your Windows 11 product key in the Orders section of the online store.
If you have bought your digital license through Amazon, you will find the key in the personal Amazon gaming and software library.
4] Check On The Sticker Pasted On The Back Of Your Laptop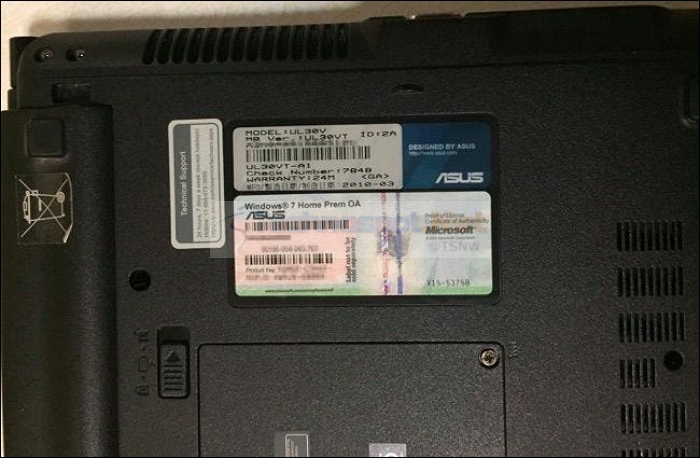 You can find the license sticker on the PC or the box packaging. This license sticker contains the product ID of the Windows and the product key. If your PC came with a preloaded Windows 10 version and was upgraded to Windows 11, the product key will be the same as Windows 10.
If you purchased a pre-loaded Windows 11 computer, search for tangible stickers on your computer having the product key.
For PC – Look at the reverse of your panel or monitor.
For Laptop – Check on the bottom of the device.
I hope the post was easy to follow, and you were able to find your Windows 11 Product Key using one of these methods.
Can Third-Party Application Reveal Windows Key?
Mostly guides teach you several manual ways to find Windows 11 product keys. These solutions will work, but they are time-consuming. Another option is using third-party apps to discover the Windows 11 product key. If you download and launch the application, it will display your product key as well as other information about your license, such as:
Product Name and Product ID.
The current key installed is the generic product key used for Windows 10, depending on the installed edition.
The original product key
OEM Key or Retail Key
If you've got your product key, be sure you keep it in a safe place in a location that's easy to access.
Where To Buy Windows 11 Product Key?
You can buy it from Microsoft Store or Amazon. Apart from these, some authorized online retailers sell it.
If you can't find the product key anywhere, buy the product key for Windows 10 and install it on a compatible PC. Since it's a free upgrade, the license will also activate Windows 11.
How To Check Your Computer Activation Status?
To determine if your Windows 11 laptop or personal computer is activated or not, go to the Setting app.
Open Windows Setting using Win + I
Then go to System> Activation.
There, you will be able to verify whether the Windows is activated or not.
Can A Windows Product Key Be Used On Multiple Devices?
Once activated on a PC, it cannot be used anywhere else. Windows Key is tied to the PC and the Microsoft account. However, you can transfer the license from one PC to another PC. The option appears when you use the activation method.
Conclusion
No matter how you obtained your license, once it is activated, the key to your product is dependent on your system hardware. If you are making significant hardware changes like changing the motherboard, you will need to reactivate the Windows using another product key. If you upgrade to the new version or simply clean install the operating system, the licensing code component will auto-detect and verify the ownership.
Follow any of the steps listed in the article above, and you will be able to recover your product key in no time. Although, if you are not able to retrieve your product key, contact Microsoft support for more assistance.