The clipboard in Windows is more advanced than in earlier versions. You can copy multiple items using the new clipboard history feature to the clipboard, which you can then paste as necessary. After updating Windows, some customers discovered that copy and paste occasionally stopped working on their PCs, most commonly the keyboard shortcut.
So, here are a few troubleshooting techniques you can use to fix copy and paste not working in Windows 11/10.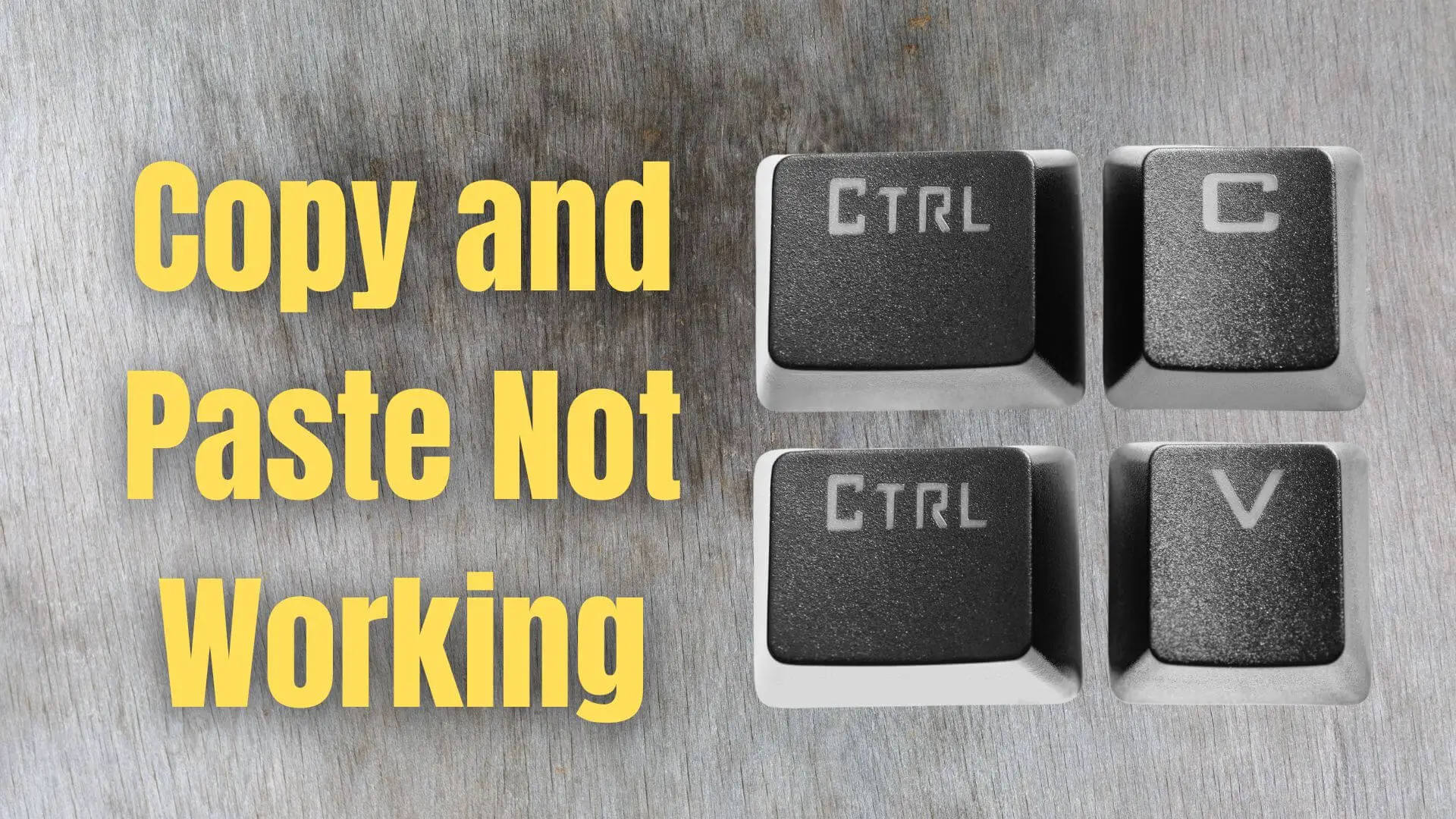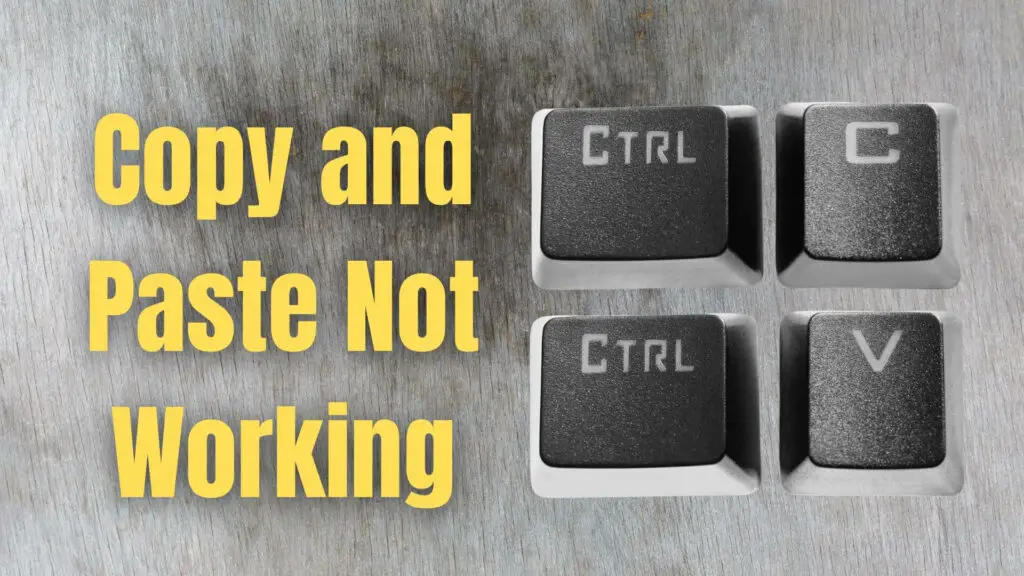 Fix Copy and Paste Not Working in Windows
Given below are a few methods you can use to fix the issue of the copy and paste function not working on your Windows PC:
Update Windows
Run Keyboard Troubleshooter
Run SFC
Check If Ctrl, C, and V Keys Are Working
Run the Hardware Troubleshooter
Corrupt system files and temporary Windows File Explorer issues may cause this problem. Also, to run some of these suggestions or commands, you will need admin permission.
1] Update Windows
Windows updates frequently include bug fixes and system-wide improvements. Therefore, checking for current versions of Windows and installing them could fix the bug that prevents the clipboard from working. Here is how you check and update Windows:
Open Windows Settings and click the Windows Updates option from the left pane.
Click on the Check for updates button below Windows Updates. It will scan for any available updates and give you a list of apps that need updating.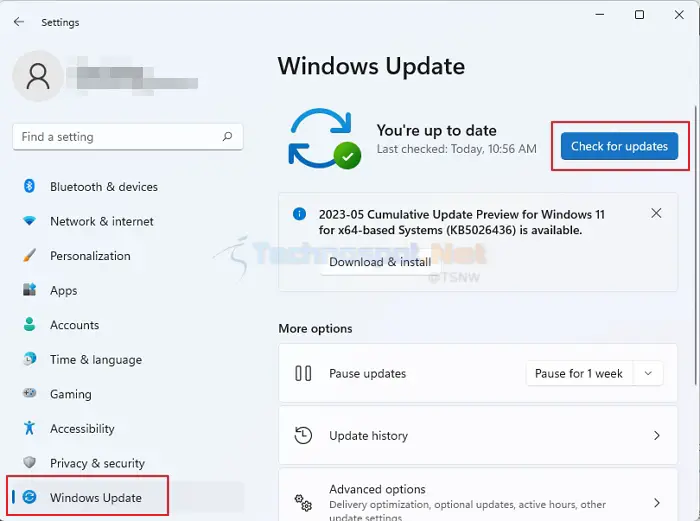 After you have finished updating, check whether the copy-and-paste function works.
2] Run Keyboard Troubleshooter
You should use the built-in troubleshooter in Windows Settings if the issue with copy and paste is caused by a malfunctioning keyboard device that prevents Ctrl C and Ctrl V from functioning correctly. This is how to run the keyboard troubleshooter:
Open Settings and navigate to System > Troubleshoot > Other troubleshooters.
Scroll down, locate the Keyboard troubleshooter, and click the Run button.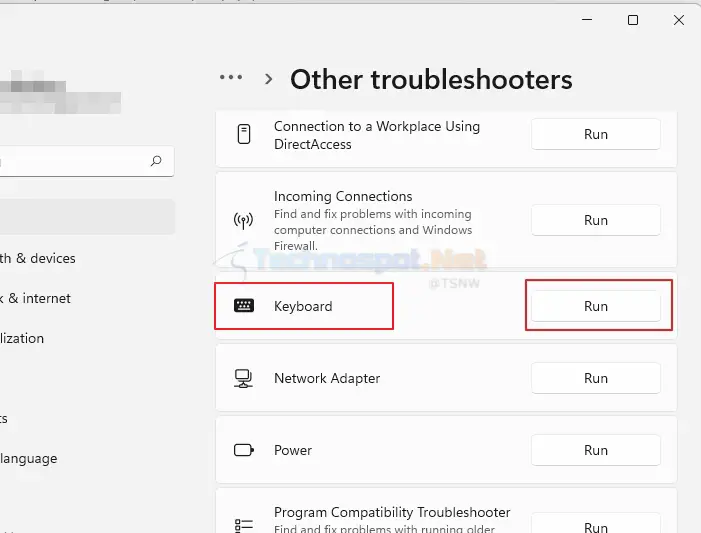 The keyboard troubleshooter will search for any errors and will automatically fix them.
3] Run SFC
You can fix system files on your PC by running an SFC or system file checker scan. As you use your PC and apply Windows updates, Windows system files may become corrupted or experience problems in the background.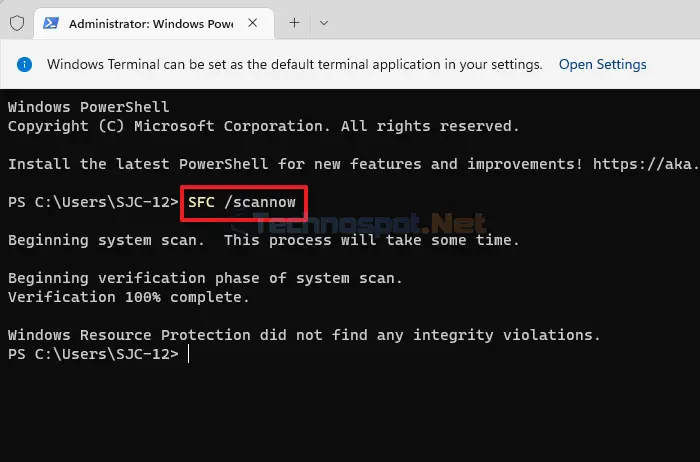 All the system files can be checked with an SFC scan, and the corrupt ones can be immediately replaced in the background. So, use the integrated System File Checker to search for and fix any corrupted files that might be causing issues with your copy-and-paste functionality. Here is how you run an SFC scan.
4] Check If Ctrl, C, and V Keys Are Working
If the copy and paste function does not work by using right-click context menu, then try using the Ctrl + C keys on your keyboard to copy and the Ctrl + V keys to paste items. If it does not, try connecting to another PC, check, and replace it if it still does not work.
5] Run the Hardware Troubleshooter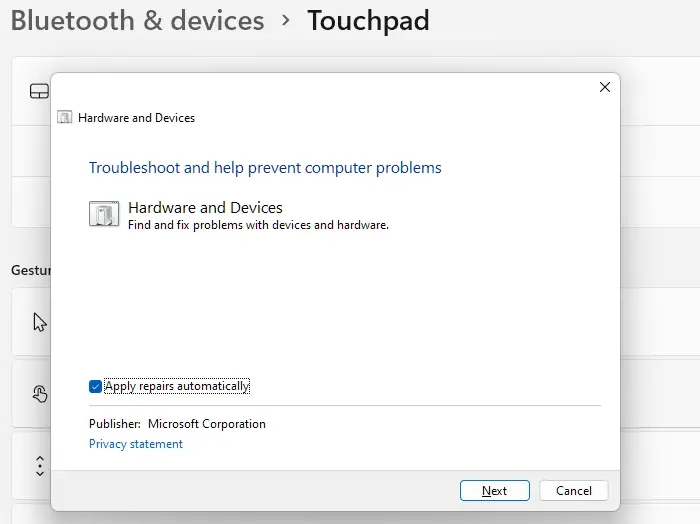 Windows comes with a tool called Hardware and Devices Troubleshooter. You can open this tool to repair any problems with your PC hardware and devices. This tool mostly resolves problems with the hardware, like a keyboard. So, if your copy-and-paste function is still not working, run the hardware troubleshooter on your Windows PC.
Conclusion
So, these are the solution to the issue of the copy-and-paste function not working on your Windows PC. Any time copy and paste stops working, there is usually an explanation. As indicated, you could try updating Windows, running the keyboard and hardware troubleshooters, running SFC, etc., to solve the issue.
But if the problem persists, we advise you to seek assistance from an expert by contacting Windows Support.
How to Enable Clipboard in Windows?
Standard copying and pasting are always allowed by default, but clipboard history is required to store numerous copies. In Windows, you can enable clipboard history as follows: Hold the Windows + R keys to open the Run dialogue box. Enter the following command, then click OK to launch the Settings app: ms-settings:clipboard. Next, enable the toggle button next to the Clipboard history.
How Do I Fix My Clipboard Not Working?
Press the Windows logo key + V  to access your clipboard history. Selecting a specific item from your clipboard menu allows you to paste and pin commonly used things from the clipboard history. A clipboard item can be pinned to prevent it from being deleted to create a place for new ones.