Discord is an excellent platform for gamers and others alike. It lets you share your screen, stream games online, and host watch parties. However, sometimes when you host a stream, you get the Discord stream with no sound. While your screen capture works fine, the audio doesn't get through. This post will share how you can fix Discord Stream No Sound issue in Windows.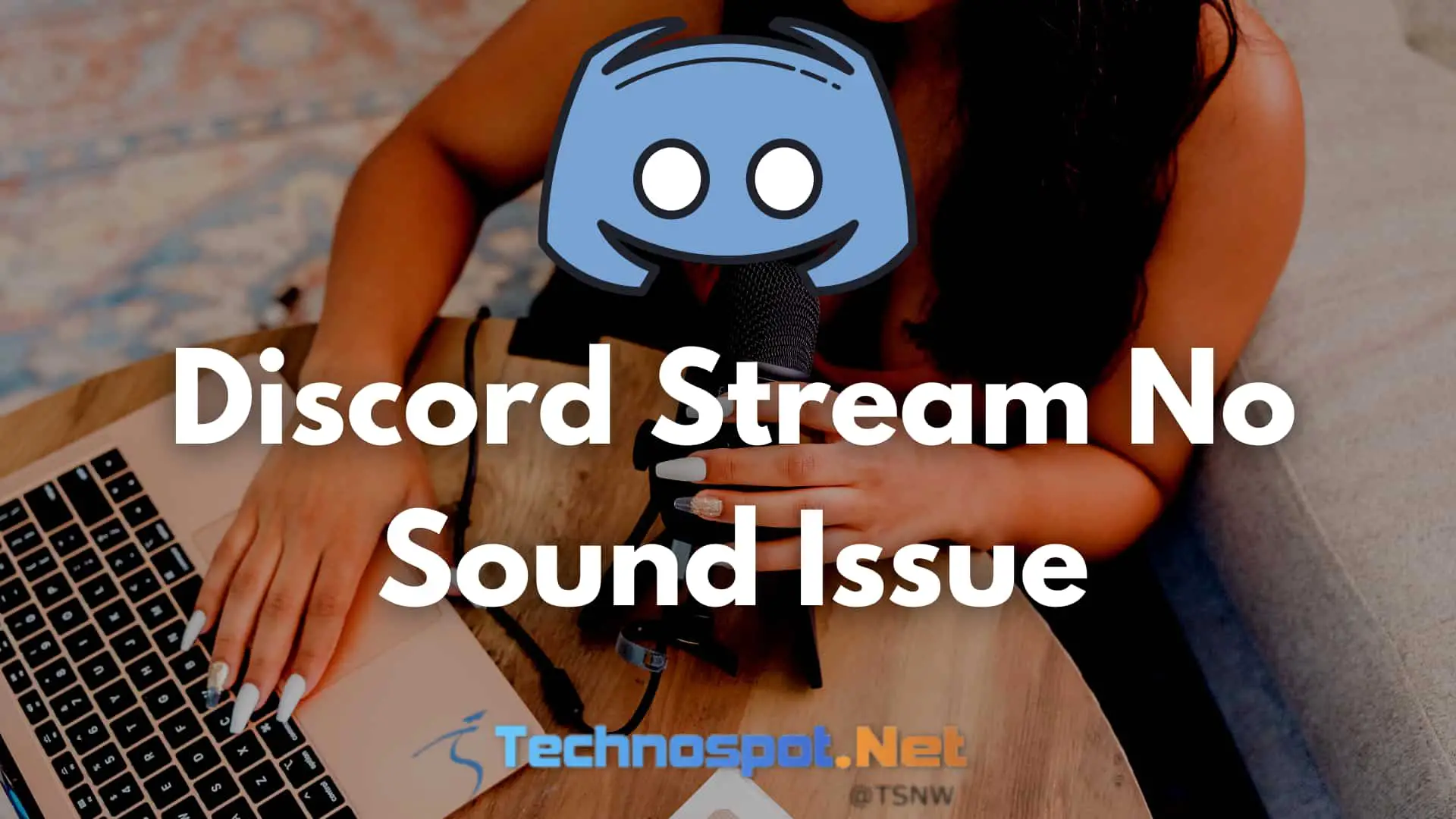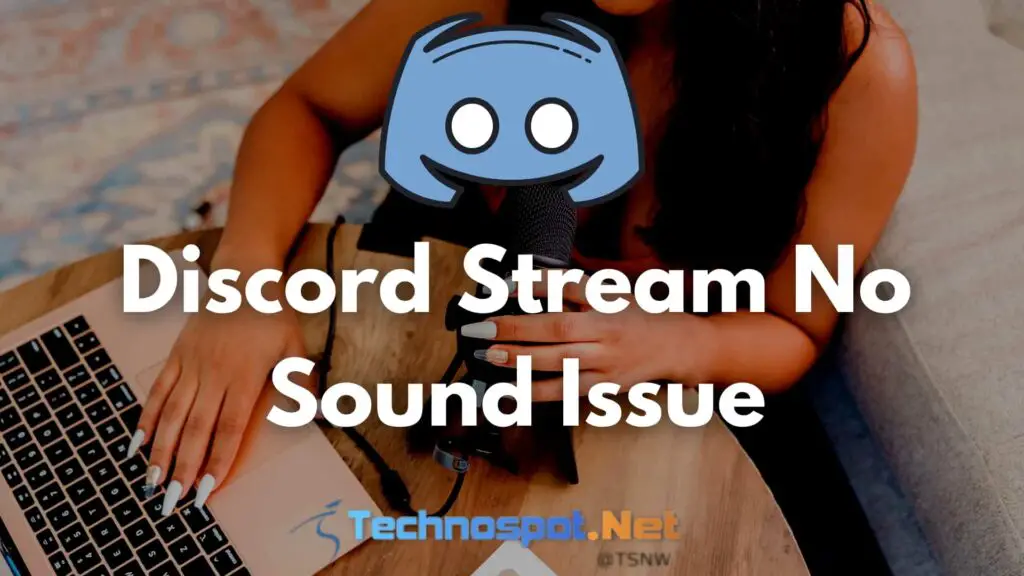 How to Fix Discord Stream No Sound Issue
There are several reasons why your Discord stream might not have sound. However, these are a few fixes that will help you fix the issue:
Check if the Audio is mute on the PC
Check if Discord is working with other games
Reset Discord Audio Settings
Change Discord Voice Settings
Reinstall Discord
Now let's look at these solutions one by one below:
1] Check if the Audio Is Mute on PC
First, ensure that your Audio is not mute on your PC. If you changed your Audio settings recently, there is a good chance you mistakenly put Discord on mute. As a result, while the rest of the applications can output Audio, Discord seems to be mute.
To fix this, follow the below steps:
Press Windows Key + I to launch Settings.

Navigate to System > Sound > Volume mixer.

Under apps, check if Discord is muted. If it's, then unmute the Discord.

Also, you can click on the Arrow icon to expand the menu. Then select your output and input device and see if you are still getting the same issue.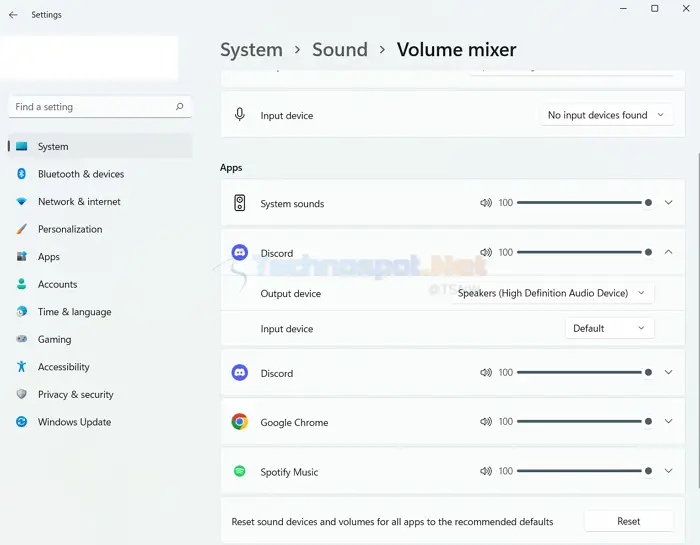 Related: Also, check out our guide on troubleshooting sound issues because of Windows PC. It will help you resolve issues where you cannot hear any sound on your PC.
2] Check if Discord Is Working With Other Games
There is a good chance that Discord isn't picking up the game sound. Or it is a conflict between your microphone sound and the game sound. As a result, your Discord stream has no sound.
To ensure this, first, check if the Discord stream is working fine with any other game than the one you currently play. If Discord stream works fine with other games, check your game settings. If your Discord stream doesn't have audio for any game, you need to reconfigure your stream settings.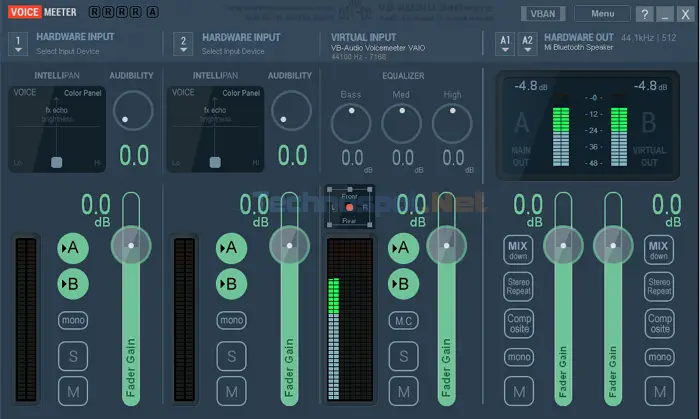 For this, you can try using a Voicemeeter virtual sound mixer app. So download the app, configure your audio input and output settings, and see if it works.
3] Reset Discord Audio Settings
You can also try resetting Discord audio settings. If you misconfigured your audio or stream settings, this could fix the problem. To do so, follow these steps:
Launch Discord.

Go to Discord settings by clicking on the gear icon.

From the sidebar, select Voice & Video.

Scroll to the bottom and click Reset Voice Settings to reset audio settings.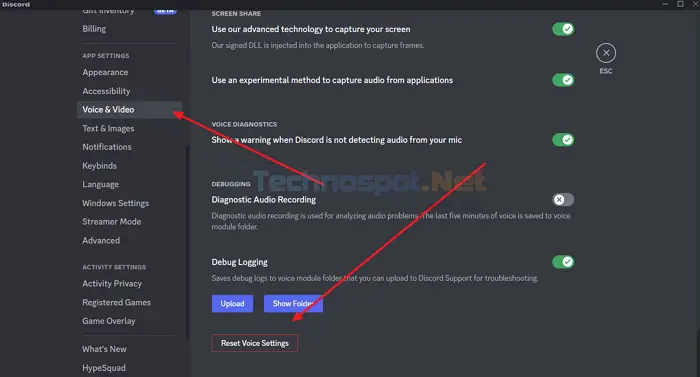 Once done, reconfigure your Audio settings – select the Audio input and output device. Also, check your streamer mode settings.
Related: How To Fix Speaker Sound Issue In Windows
4] Change Discord Voice Settings
If, after resetting Discord voice settings, you still encounter the same error. Then you can try changing discord voice settings.
Discord has settings like echo cancellation, noise suppression, advanced voice activity, automatic gain control, and more. Enabling/disabling these features might help you fix the issue. For more info, follow the below steps: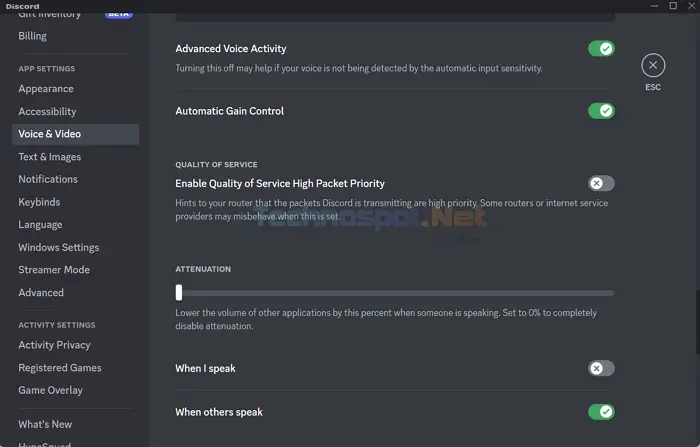 Launch Discord and go to its settings.

Click on Voice & Video from the sidebar.

Under Input Mode, select Push To Talk and record a keybind.

Next, scroll down to Video Codec.

Over here, disable OpenH264 Video Codec provided by Cisco Systems, Inc.

Next, scroll down and disable

Advanced Voice Activity 

and 

Automatic Gain Control

.

Also, disable 

Enable Quality of Service High Packet Priority

.

Finally, disable 

Use an experimental method to capture Audio from applications.
Note: These are unnecessary features you don't need to run Discord. But having them turned on only enhances your discord experience.
5] Reinstall Discord
There could also be a chance that Discord streams have "no sound" issues occurring because of a corrupted file system or a bug. To fix this, reinstalling the Discord client would be the ultimate solution. So, go to Settings > Apps > Apps & features and uninstall Discord.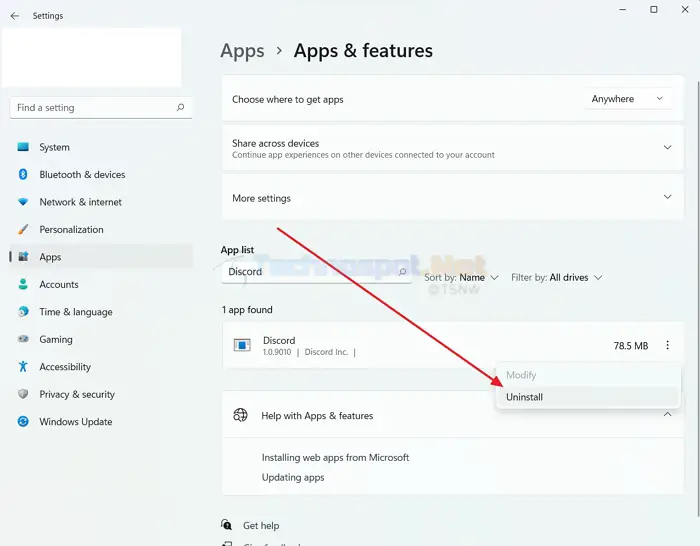 Once Discord is uninstalled, go to Discord's official website, download the latest version of the Discord client, and install it by following all the onscreen steps.
Conclusion
The above solutions should fix Discord stream with no sound issues. However, if you still get the same issue, try streaming through a stream application like OBS, reinstalling your sound and microphone drivers, and see if it works. If you still need further help, drop a comment below.