Most of the modern-day laptops do come with built-in internal microphones, and therefore external instruments aren't required to be attached to the machine. Despite the popularity of headsets-microphones, several users have problems with them; either it isn't able to capture sound, or are unable to use Skype, Teams, and other similar applications, etc.
With every Windows 10 update, the issues become more prevalent. There may be different problems causing the issue. In this post, I will guide you on How to Fix the Microphone not working in Windows 10.
How to Fix Microphone Not Working in Windows 10
There can be various reasons behind the issue where the microphone isn't working or isn't able to capture your audio.
Run Windows Troubleshooter
Check Microphone Status
Update/Reinstall Microphone Drivers
Restart Windows Audio Service
Here are all the methods we will be following as in to find a solution to the issue.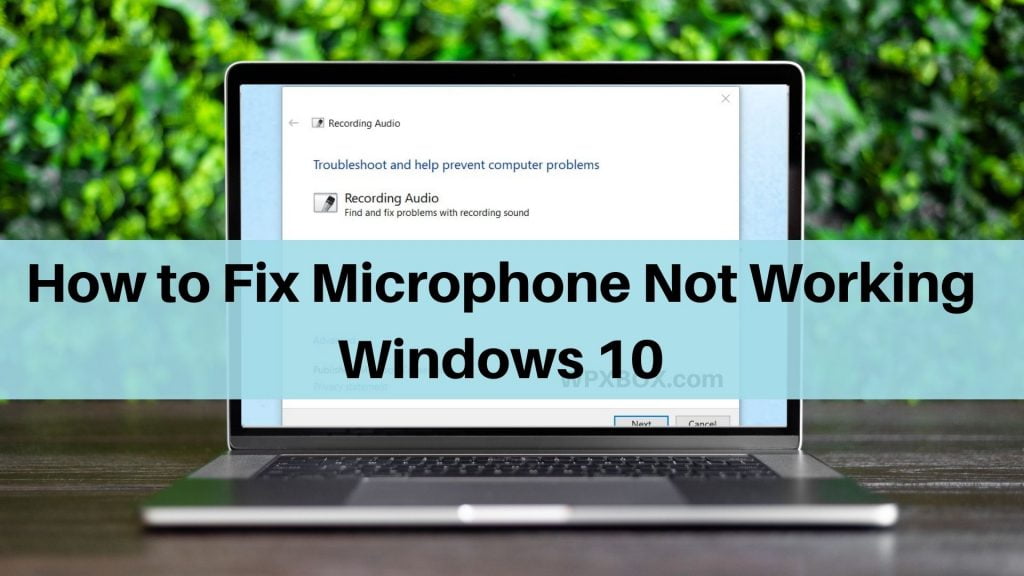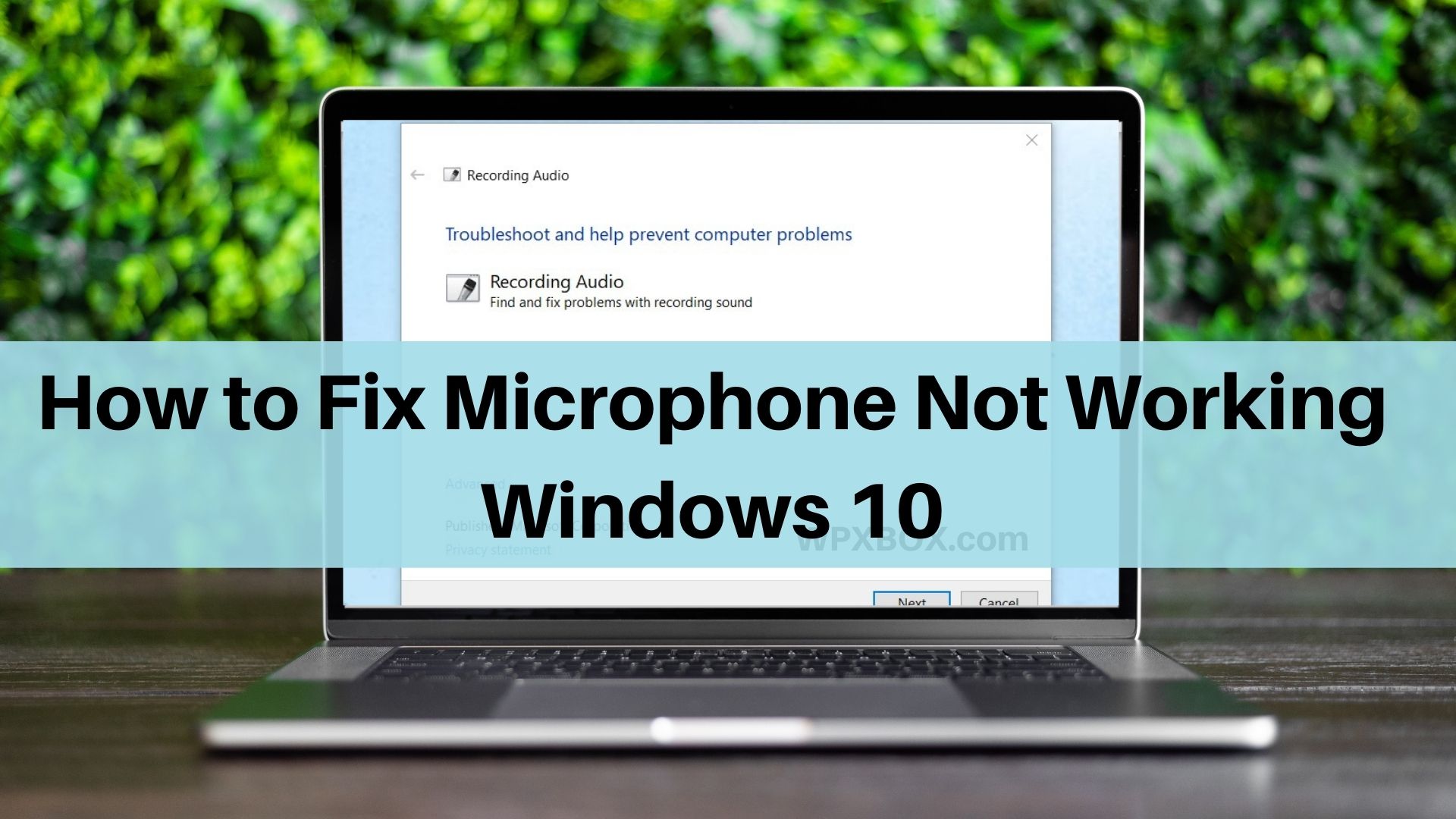 1] Run Windows Troubleshooter
Windows 10 comes with a built-in solution finder tool for almost every issue that may occur. Here's how we could use the troubleshooter to fix microphone issues in Windows 10:
Open the Start Search Box in Windows 10 and search for Troubleshoot Microphone. Choose the option stating Find and Fix Problems with Recording sound, which is also listed as the main result.
In the new window that opens, click on Next and let Windows diagnose and find solutions for the issue.
2] Check Microphone Status
Accidentally or with intension, one may have disabled or turned off the microphone either for security reasons or something else. With a turned-off the microphone, one cannot record sound, and hence to do so, enabling it back may help. Here's how:
Open the Settings Panel in Windows 10 (Win+ I)
Navigate to System -> Sound
Scroll down, under Input, choose Manage Sound Devices.
Here, choose the input Microphone device name, and Choose the Enable option if it was previously disabled.
Check Microphone Privacy Settings
The microphone's privacy settings may be set to disable so that no applications could access the microphone. Here's how to enable it:
Open the Settings Panel in Windows 10 (Win+ I)
Navigate to Privacy -> Microphone
Under, Allow Apps to Access Your Microphone, turn the toggle on.
3] Update/Reinstall Microphone Drivers
Usually, laptops or their manufacturers should ship with an audio driver suitable for your hardware, but with a Windows or a microphone driver update, the drivers may get disturbed and wouldn't function properly. Here's how to reinstall or update the drivers to find a solution.
Open the Device Manager in Windows 10 by searching for the same in the Start search box and choosing the main listed result.
Under Audio Inputs and Outputs, choose your primary input Microphone device, right-click and click on Update or Uninstall.
Now choose the Scan for Hardware Changes button and wait for it to get detected automatically.
4] Restart Windows Audio Service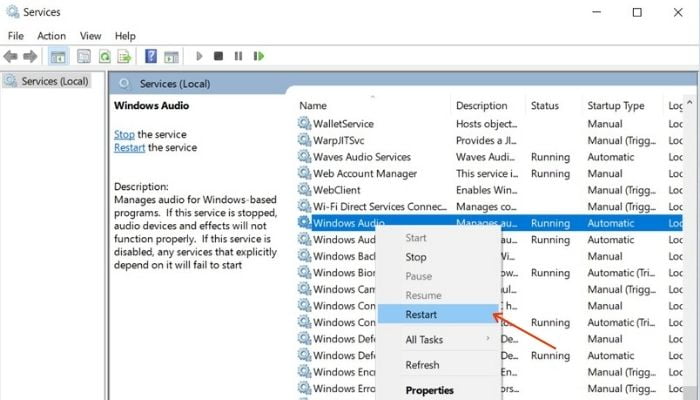 Windows Services (also known as services.msc) modify how Windows services run on your system. Here's how to use it to restart the audio services on Windows 10:
Open the Run dialog on Windows 10 either using the Start Search Box or using the Win + R shortcut.
In the Run Dialog, type in services.msc and press Enter.
Here, Find Windows Audio service, right-click it and select "Restart" from the contextual menu.
How to Fix Sound or Audio Not Working in Windows 10
Launched a game or a movie, and there's no sound?. As of the wiring, there's no apparent issue of why the sound may have been lost?. While Windows 10 updates bring a ton of cool features, it's also often the reason behind some of the software issues occurring on your PC. The update may cause clashes with the sound card's driver or several issues. So if you are searching for a way to fix the problems, you're in the right place. Read this post to learn How to Fix Sound or Audio Problems in Windows 10.