Default Mail Client Error is another Office Outlook Error which does not allow you to send mails when you click on Mail to on webpage or from applications which allow you to send emails right from there. The exact error message is :
"Either there is no default mail client or the current mail client cannot fulfill the messaging request"

In Windows it is possible to set a default mail client which is used anytime you want to send emails from third-party applications or even from browsers. This setting is stored into Windows Registry and can be changed by some other program by prompting you.
Now in this case if Outlook is set as default client and for some reason Outlook is closed abruptly and there is a problem in the registry, we get this error.
Here is how to fix this mail client error :
Press Win+ R to open the run box and enter regedit.
Now once that is open navigate to HKEY_LOCAL_MACHINE\SOFTWARE\Clients\Mail\Microsoft Outlook  and delete this key.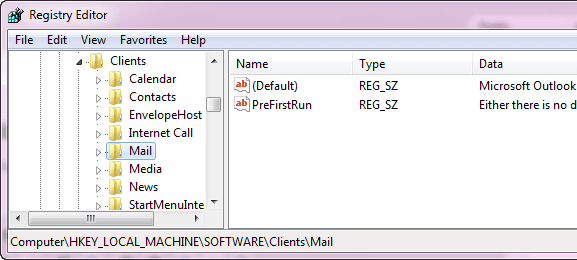 Close the editor
Finally close the registry Editor and from the Start menu go to the Control Panel and then to the Programs.
Done this we will have to repair Outlook now which an be done by launching the repair program of Office. Follow the steps below :
Go to Control Panel > Program and Features ( Classic View )
Click and it will list down all the products installed on your computer.
Take advantage of the integrated search and type in Office and you will see Office listed there.

Now click on change and it will launch the Office Installer which gives you option to uninstall, repair etc
Click on Repair and continue to follow the steps. Done that the error will be resolved.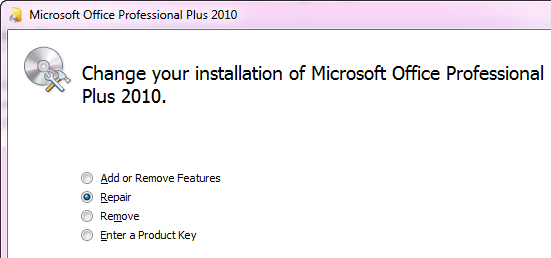 Related : How to fix cannot start Microsoft Outlook. Cannot open the Outlook window Error.