Windows OS is no stranger to user compatibility issues, and one such issue is screen flickering. It is an issue when the user's computer screen starts blinking uncontrollably and causes unnecessary distraction. Two of the leading causes which cause screen flickering in Windows are incompatible applications and outdated display drivers. This post will guide you on how you can fix screen flickering in Windows 11/10.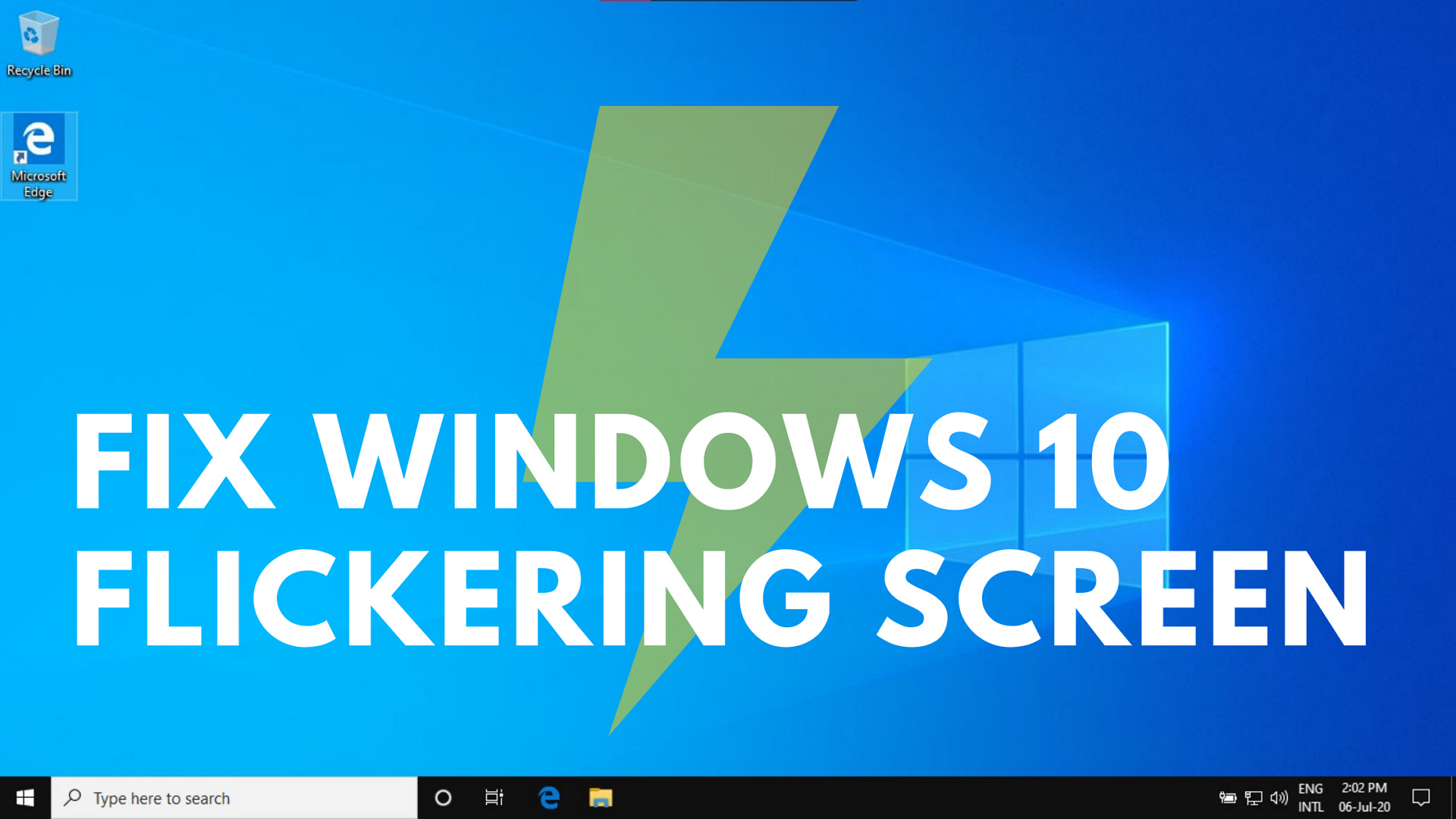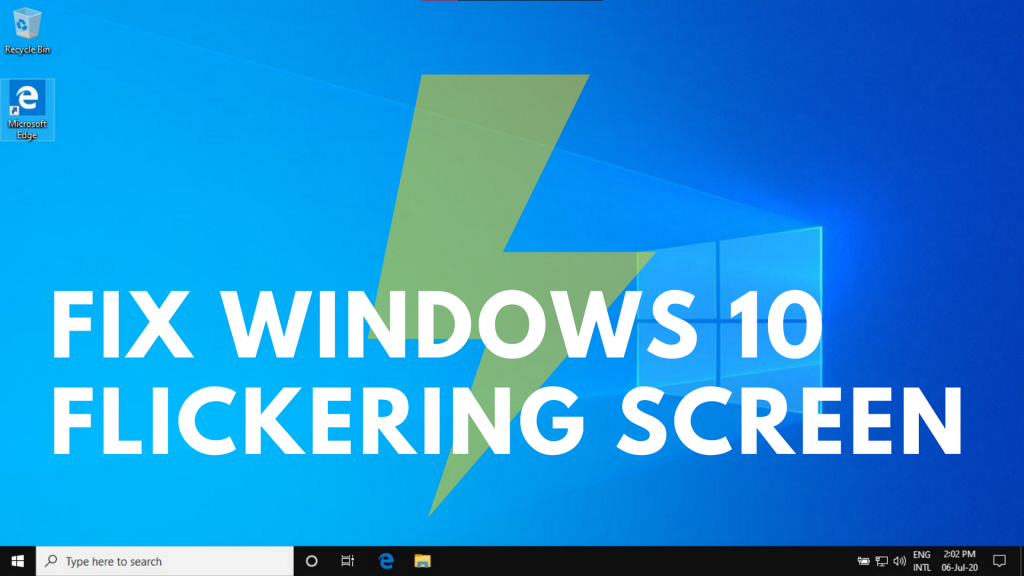 What causes Screen Flickering?
As such, let's find out the leading cause behind screen flickering.
Start the process by opening your task manager by using the keyboard shortcut Ctrl + Shift + Esc.
Notice whether the task manager flickers or not. If everything else on the screen flickers, leaving the task manager, the problem is incompatible applications. If the task manager flickers along with the entire screen, there is a problem with graphic drivers.
How to fix Screen Flickering in Windows 11/10
Now that you've figured out the main problem, here is the list of suggestions you can try to fix the problem.
Locate and uninstall the incompatible applications.
Reinstall or Update graphics driver.
System Restore.
You will need admin permission to execute some of these.
1] Locate and uninstall the incompatible applications.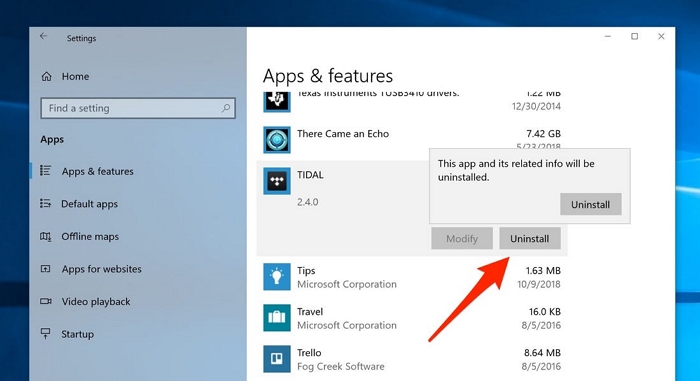 Many applications cause the issue, but in most cases, it's a third-party application. It includes Antivirus software, Graphic-related software, and any other outdated applications that are not compatible with the current Windows version.
Sometimes, the software is poorly built and causes the screen to flicker every time it is used or running in the background. To solve the issue, you have to uninstall the incompatible application by following the steps given below:
Go to Settings > System > Apps and Features.
Recognize the app causing the issue and click on Uninstall
Press on Uninstall again to confirm the process.
You can also check if there is an update available before uninstalling it. It is possible that the bug was fixed.
If your issue is not solved, choose another application and repeat the process until you get the desired result. Sometimes, you need to calculate which applications usually run when the flickering happens and precisely remove those applications. You might want to check on the recent applications first.
2] Reinstall or Update Graphics Drivers
Many a time, the flickering issue is due to your unstable graphic driver. There can be several reasons behind that. Maybe a new broken update caused the error or some other software interfering with graphic drivers.
To solve the issue caused due to the graphic driver, you need to remove your current video driver in Safe Mode and reinstall the latest driver update.
Though I would warn you, it can sometimes lead to increased problems in your PC if used incorrectly. If you are not comfortable tweaking your system's settings in safe mode, I advise you to ask someone who can do this for you.
First, boot the computer in safe mode by following the steps below: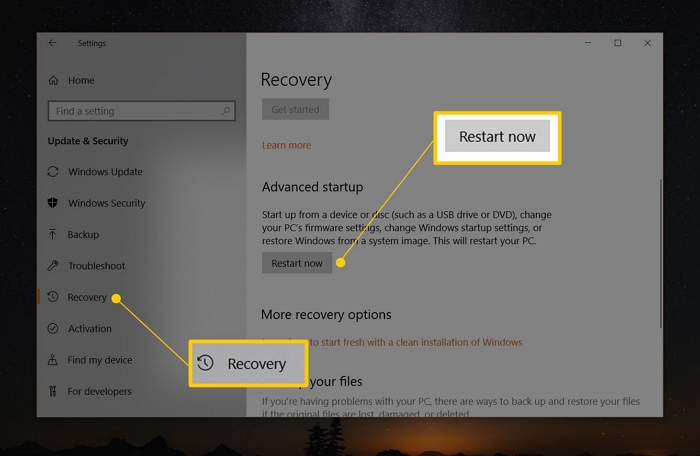 Go to Settings > Update and Security > Recovery
Under the option of Advanced startup, select Restart now.
Select Troubleshoot > Advanced option > Select Startup Settings
Then click on Restart.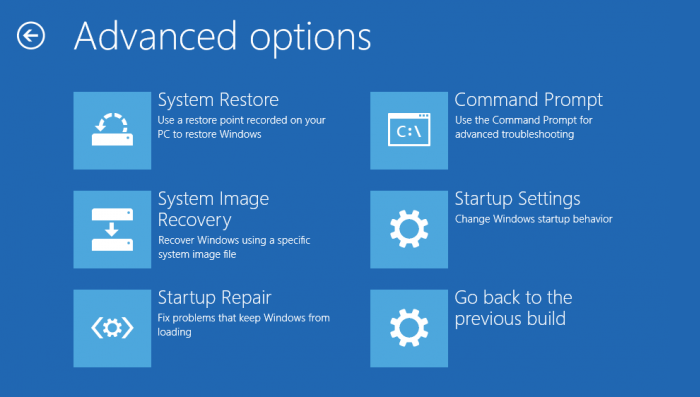 Once your computer reboots, select Safe Mode, or as an alternative, you can choose Safe mode with Networking.
Secondly, follow the steps to uninstall the video card driver
Use the shortcut Windows key + X to open the Power User menu and select Device Manager on your keyboard.
Click to expand Device Adapters
Right-click on Adapter and select Uninstall
Click on the option Delete the driver for this device check box
Now press OK to confirm. Finally, Restart your computer.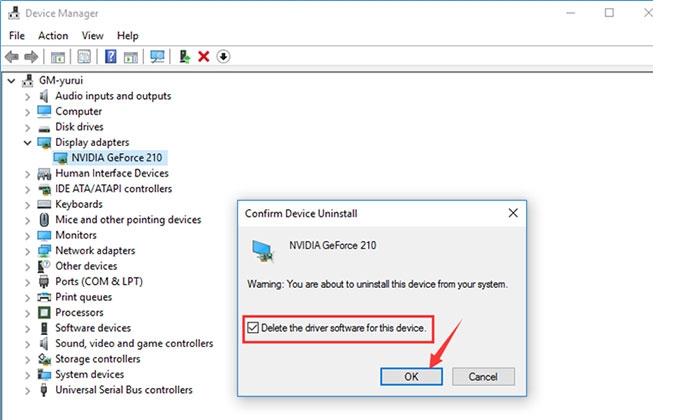 Lastly, follow the steps to reinstall the video driver
Once the computer reboots normally, it's time to install it again.
Go to Settings > Update & Security > Windows update. Press the button Check for updates to download and install the latest video driver.
If Windows can't find compatible drivers for your system automatically, you can also use a manual way to install and update drivers according to your system hardware. You will have to download the driver from your OEM website.
It is a lengthy process, but sometimes it can be more effective since your current drivers may contain some kinds of bugs causing the flickering issue. In that case, you need to find and install an older version of your driver that was stable with your hardware.
3] System Restore
If you cannot figure out the problem, you can System Restore the computer to a point everything is working fine.
Type System Restore in the Start menu and click on Recovery listing once it appears. Next, click on Open System Restore link on the window.
You can then choose a recommended restore point or click on choose a different option. It will list down a few dates. Select one on which there were no issues on the computer.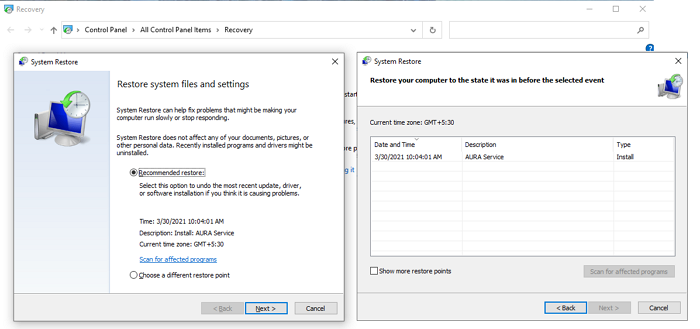 Restore Wizard will then roll back the system to that date, and a restart will follow it. It is also a good idea to create an image backup of Windows.
So these were the leading causes with their solution for the flickering screen issue in Windows 11 and Windows 10. If you are still struggling to find the answer to your problem or any method is confusing or unclear to you, you are free to comment down, and we will help you gladly.
I hope the post can help you fix screen flickering in your Windows 11 and Windows 10 PC.
Is It a Cause for Concern When the Screen of My Computer Flickers Green?
Most likely, the problem is intermittent connections between your computer and monitor. You may notice that some of the colors are not connecting. You can unplug, unscrew, and reconnect the connectors on both ends. The HDMI cable may need to be replaced if that does not help.
The symptoms of a loose connection are likely to be something other than flickering green on a desktop system with a digital connection (DVI, HDMI, DisplayPort, Thunderbolt). Checking the references wouldn't hurt, though.
A laptop may cause a flickering display with an internal display. The ribbon cables, which connect the motherboard and the panel, may need to be reseated, but that requires experience working with computer internals.
How to fix distractions caused by Accent Color?
To resolve that, you have two options:
Disable Windows Automatic Color Selection:
Right-click on your Desktop
Select Personalize from the menu
Click Colors in the left sidebar
Click on the dropdown next to the Accent color and set it as manual.
You can then pick up a color.
This setting also appears in search: ' Automatically pick an accent color from my background' under 'Choose your color.
Turn off the Windows Slideshow
Right-click on your desktop wallpaper
Select Personalize from the menu
Open the dropdown box under Background.
Select either Picture or Solid color
The same solutions have been reported to cause Chrome's Screen Flashes or Flickers Frequently.