Steam is one of the PC's most well-known and widely used gaming platforms. Some Steam users experience issues with the Steam Store not loading on Windows PC. This issue prevents users from accessing their games and downloading updates. This article will explain why the Steam Store is not loading and how to fix the problem. We will provide step-by-step instructions to resolve this issue and restore Steam's functionality.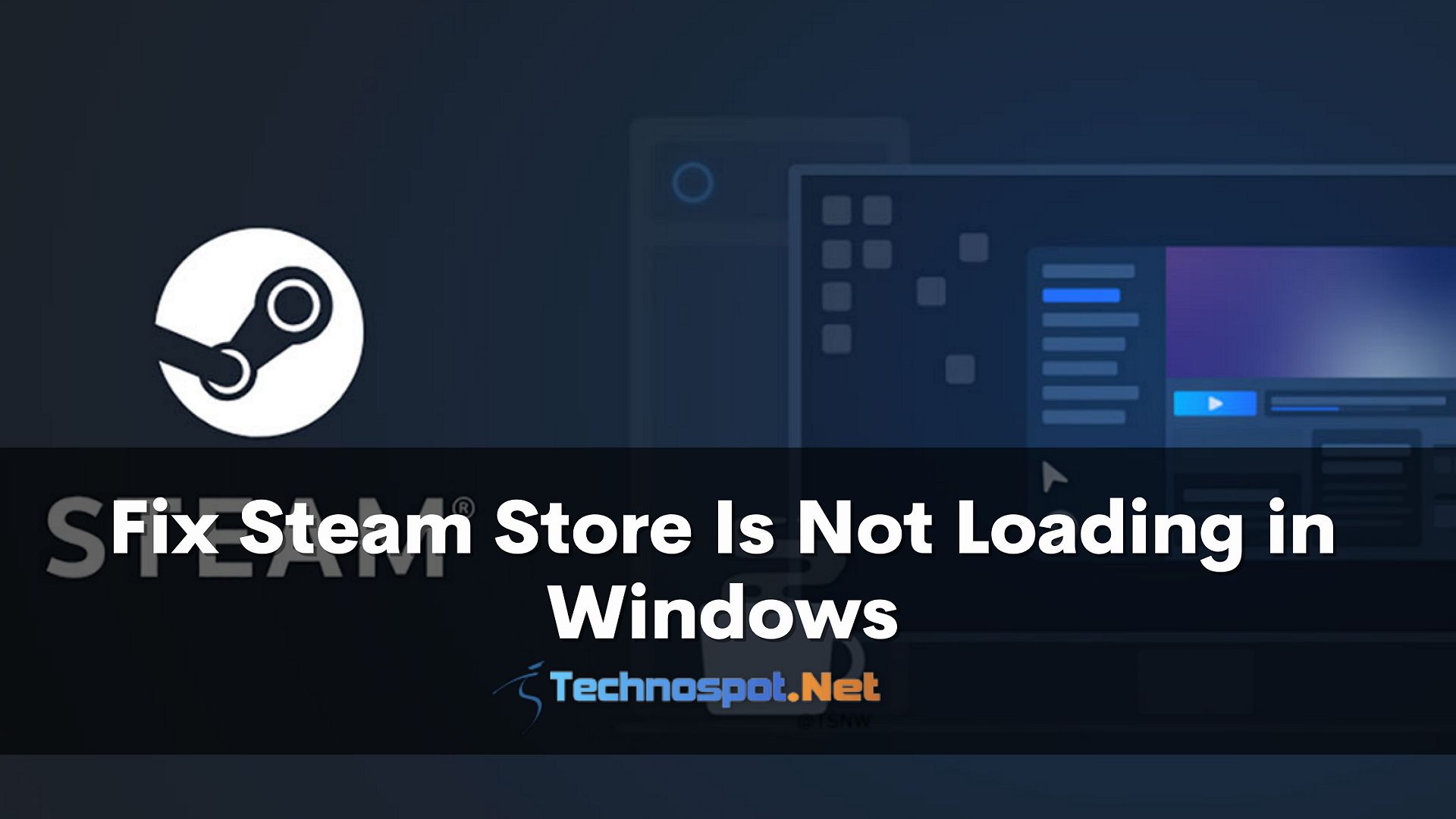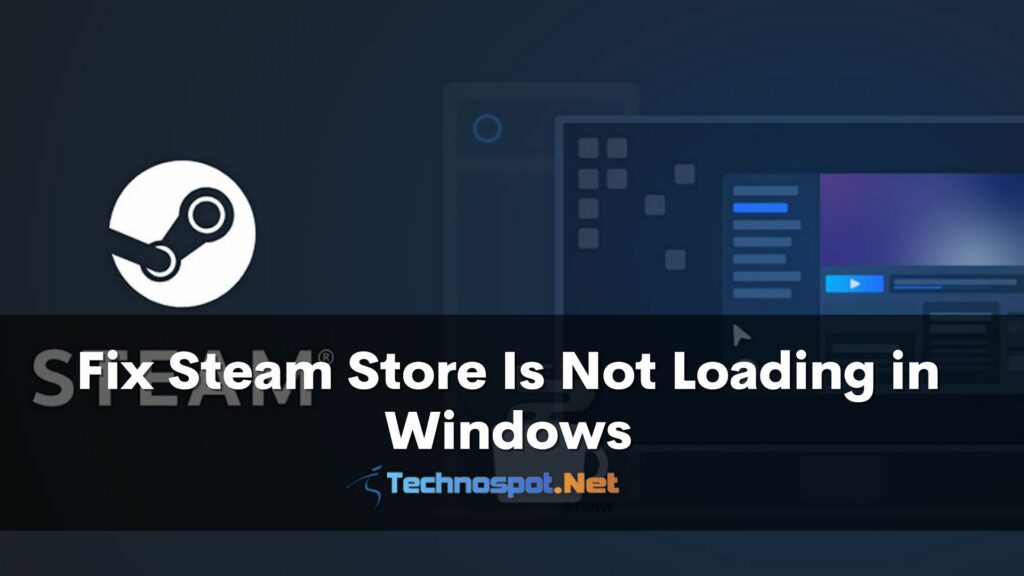 Why Does Steam Store Not Loading Error Occur?
The Steam Store not loading error can be caused by various issues. These include:
Slow or unstable internet connection: If the user's internet connection is slow, weak, or intermittent, this could cause the Steam store to fail to load correctly.
Too many web browser cache files: Over time, as users browse on their device, they accumulate cached data, which may eventually conflict with other applications such as Steam and prevent it from working correctly, including preventing access to its online stores.
Outdated version of the Steam App: The app should always be kept up-to-date so that all features are available for use without any conflicts arising due to obsolete software versions being used (e..g an old version trying to access new content).
Compatibility Issues With System Operating System: Both your operating system and hardware devices must meet minimum requirements for running specific programs like games & apps; if there isn't compatibility, problems will occur when attempting tasks.
Conflicting Configuration Of Device & Application Settings: In some cases, settings related either directly through Windows itself or via third-party application might interfere with how another program works; these need careful checking before blaming external sources alone
Well, now that you have a fair idea of what may have caused the issue in the first place, let's look at a few methods to fix the problem.
How to Fix "Steam Store Is Not Loading" in Windows
Let's now discuss how to fix the Steam store not loading in Windows. We'll fix issues discussed in the previous section and some additional ones with these methods. Here are all the methods covered in this section:
Check for Internet Connectivity Issues
Check Firewall and Anti-virus Settings
Restart Steam
Clear Steam Download Cache
Clear Steam HTML Cache
Check Ram Usage.
Let's now have a detailed look at these methods.
1] Check For Internet Connectivity Issues
Internet connectivity issues can be one of the prime reasons for the error to occur. Steam application actively uses your internet connection to load the store and for other functions. Weak internet connectivity can delay the loading of the Steam store or may even not prevent it from loading at all.
To test your internet connectivity, you can run speed tests from your web browser using websites such as Fast.com, Ookla speed test, and many others.
Suppose you are currently using a VPN proxy on your Windows. In that case, it may also end up interfering with your internet connectivity, slowing down your connection, or being flagged by Steam servers. In such a case, removing the VPN proxy from your computer is recommended. Follow these steps to remove the VPN from Windows:
If you have installed a VPN application, you can uninstall it by heading to Windows settings and then the Apps section from the left pane.
Now, open the Installed apps and look for the VPN application you wish to uninstall. Click on the three dots near it and select Uninstall.
If you've installed a VPN proxy manually, open Windows settings and the Network and Internet section from the left pane.
In the Network and Internet section, click on VPN. Now, you will find the VPN proxy you've added. Click the expand arrow next to it.
Now, in the options, click Remove. 
2] Check Firewall and Anti-virus Settings
Anti-virus software can sometimes interfere with functioning entirely non-malicious applications such as Steam. Anti-virus software updates their database in the background; a recent update may have caused the issue. Try disabling the Antivirus application and the firewall and open Steam.
3] Restart Or Reinstall Steam
As primitive as it may sound, restarting any application can help you avoid minor errors or issues like the Steam store not loading. To restart the app, close it and open it again. You can also restart your PC. Uninstalling and reinstalling the Steam application is also a viable solution, as files may have been corrupted during the installation.
4] Clear Steam Download Cache
Stored cache and junk files not only slow down the overall functioning of your computer but can also prevent applications like Steam from loading and properly functioning. Steam creates a substantial amount of Download cache while downloading files. You can clear it using the Windows Terminal. Here's how:
Open the Windows run dialogue box by pressing the Windows key+R shortcut on your keyboard.
Now, paste the following command in the Windows Terminal and press enter.
steam://flushconfig
5] Clear Steam HTML Cache
Steam client for Windows uses the Steam store website to load the store. An HTML cache facilitates this operation. The HTML cache may sometimes pile up, creating issues in loading the store and needing to be cleared. Here's how to do it:
Open Windows search and search File Explorer options and open it.
In the file explorer options window, head over to the view tab and scroll down to find show hidden files, folders, and drives option and enable it.
Once enabled, open the Run dialogue box by pressing the Windows+R key on your keyboard.
Now in the run dialogue box, paste the following and press enter. (Replace <Username> with the username of the Windows user account you are logged in with.)
C:\Users\<Username>\AppData\Local\Steam\htmlcache
This will open the File Explorer window with the HTML cache on it. Now press Ctrl+A to select all files and delete them.
6] Check RAM Usage
Steam is a RAM consumption-heavy application, and if you don't have enough RAM available for it. Most functions will not load. Press the Ctrl+Shift+Esc keys on your keyboard to check RAM usage to open the Task Manager. You can view the current memory utilization there and kill any tasks consuming excess memory.
Conclusion: 
Steam is a well-designed and maintained platform with frequent updates. To prevent any such errors from happening, make sure that the application is constantly updated to the latest version. We hope you found the proper fix for the error. If you found the article helpful, please ensure that you share it with everyone.