With Windows rolling out a plethora of updates every year, users face certain issues on Windows while updating their PCs. One such issue is the error 0x80240fff in Windows, related to Windows Update. This error occurs while checking for updates in Windows (Settings > Update and Security > Windows Update). This post will guide you on How to Fix the Windows Update Error Code 0x80240fff in Windows 11/10.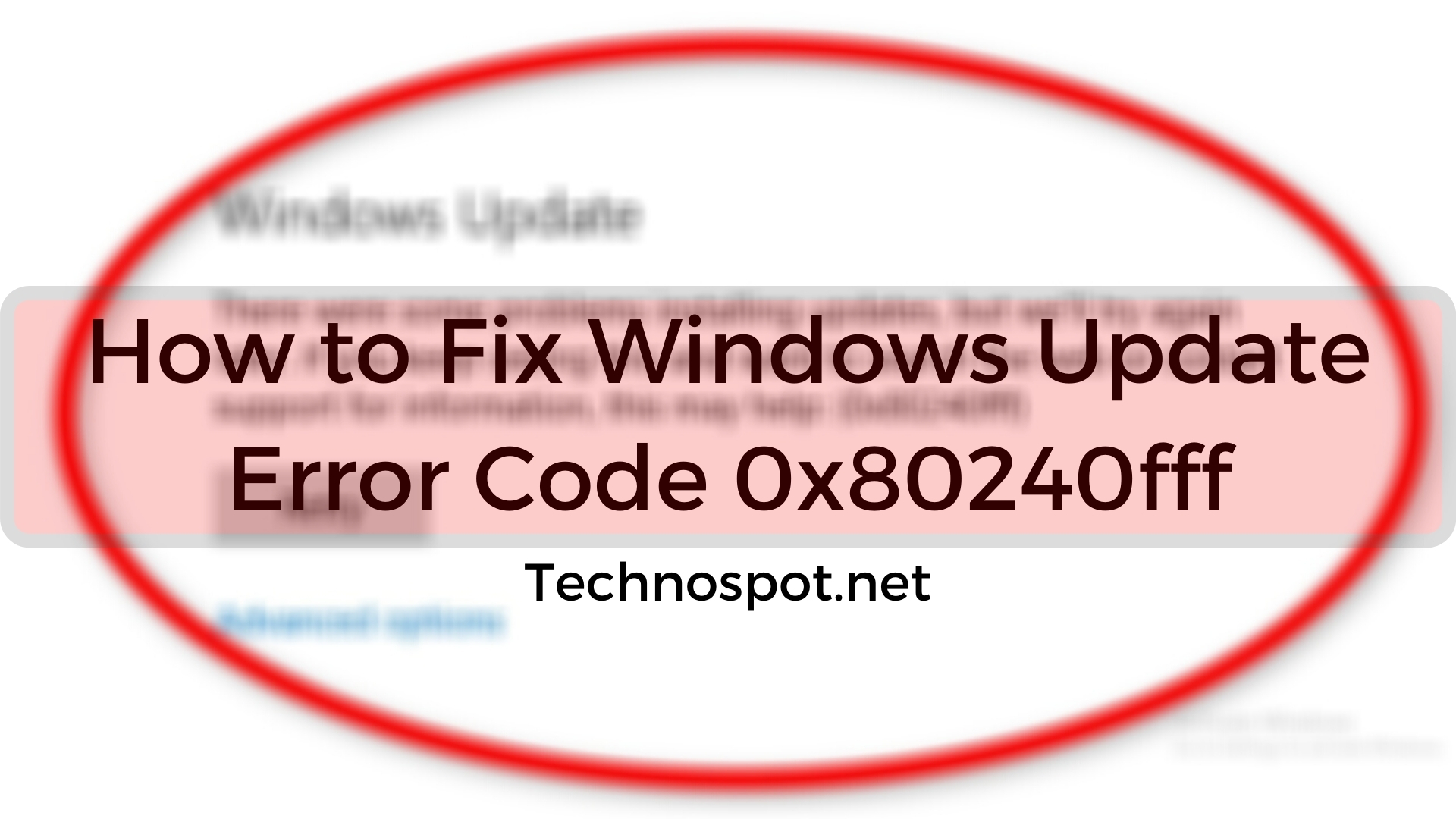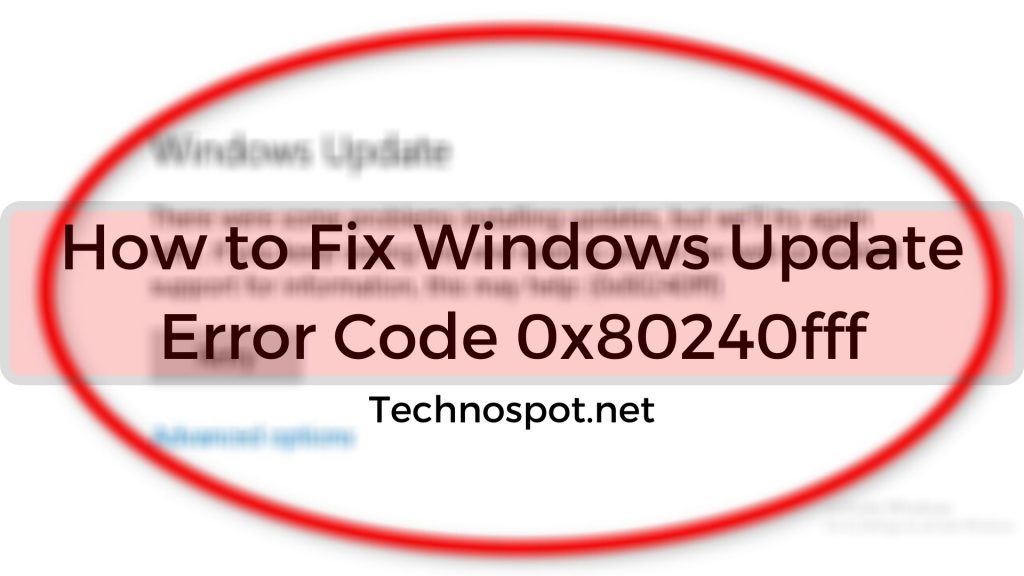 How to Fix the Windows Update Error Code 0x80240fff in Windows 11/10
The error message states: There were some problems installing updates, but we'll try again later. If you keep seeing this and want to search the web or contact support for information, this may help (0x80240fff). Here's the list of methods we will follow to fix the error.
Defer Updates
Run Windows Troubleshooter
Restart Windows Update Services
Install Latest Version Manually
You will need admin permission to follow these steps.
1] Defer Updates
Surprisingly, one of the most common fixes for the error code 0x80240fff occurring in Windows Update is to defer updates for a couple of days. If you don't know how to defer updates, this feature temporarily allows users to pause Windows Updates. When one doesn't want to install updates or wants the computer to automatically restart or make any changes during critical tasks. Here's how to do so:
In Windows 11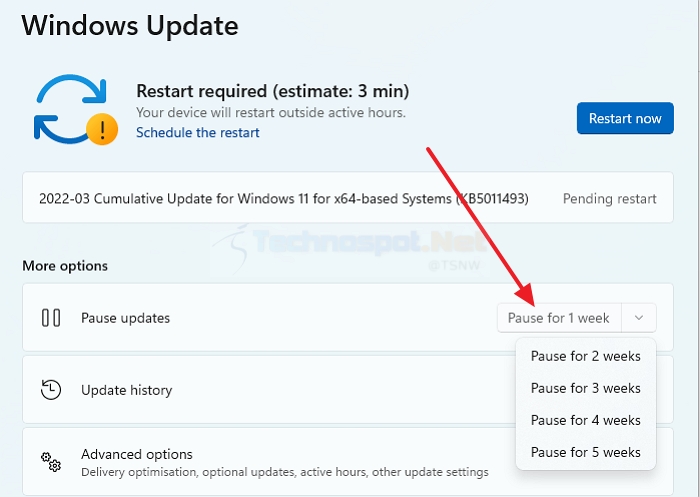 Open Settings in Windows using Win + I
Go to  Windows Update
Locate the Pause updates section and click on the dropdown
Choose between 1 to 5 weeks
This will stop the updates from being downloaded and installed for the next set of days.
In Windows 10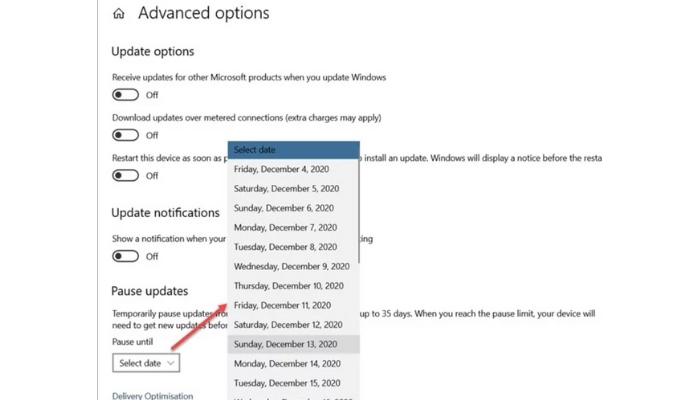 Open the Settings Panel in Windows 10
Navigate to Update and Security > Windows Update >  Advanced Options
Next up, Scroll down, find and select Pause Updates.
Here, pick a date from the dropdown mentioned below; this is the date you want the updates to be suspended.
You can also defer updates in Windows 11/10 by either using the local group policy editor or the registry editor. Read this post to know in detail.
2] Run Windows Troubleshooter
Windows 11/10 offers numerous built-in troubleshooting tools that could be used when there's an error to help you clear up common issues in a diversity of areas. However, they do not always affect, but they're definitely worth giving a shot just in case. Here's how to use the Windows Troubleshooter
In Windows 11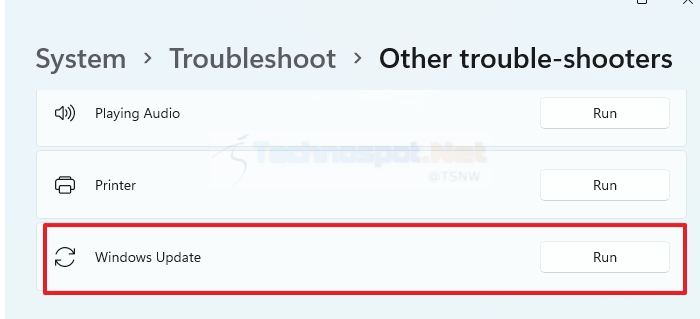 Open Settings (Win + I) and go to System > Troubleshoot > Other troubleshooters.
Locate Windows Update and then click on the Run button next to it
Let the wizard or the process complete the resetting of Windows Update
Once down, try downloading the update again
In Windows 10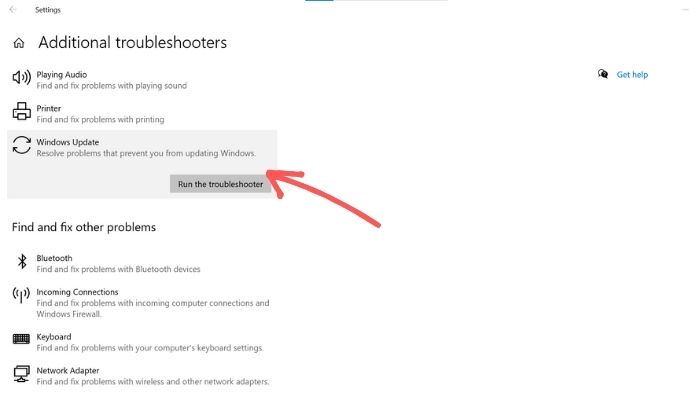 Start by heading over to the Settings Panel (Win+I).
Next, navigate to Settings > Update & Security > Troubleshoot.
Now, scroll down, find and select the Additional troubleshooters' link at the bottom.
Find and choose Windows Update > Run the Troubleshooter in the new window.
With this, Windows will now look for any issues stopping Windows Updates.
3] Restart Windows Update Services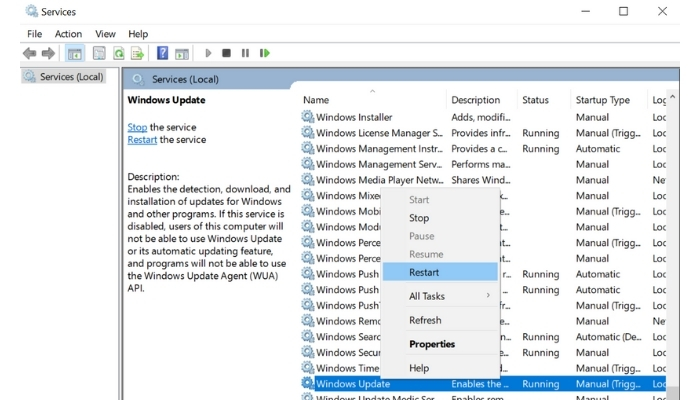 There are a lot of background services on which Windows Update relies on. So, if you're facing Windows updates issues, there is a possibility that there are some issues with the Windows Update services. Here's how to restart it and get it up and running:
Open the Services Utility in Windows 11/10 by searching for the same in the Start Search Box or by searching for services in the Run Dialog (Win + R)
Here, find each of the below-listed individuals, and if they aren't already running, right-click and choose Start.
However, in case they are already running, right-click and select Restart.

Application Identity
Background Intelligent Transfer Service
Cryptographic Services
Windows Update
4] Install Latest Version Manually
Finally, suppose you have tried all the above methods, and none of them tend to work. In that case, one could try updating to the latest version of Windows manually by either installing a fresh copy of Windows or updating via the Windows Update Assistant.
Head over to Windows 11/10 download page from Microsoft. Navigating to this page will attempt to download an installer to put the latest version on your system with an in-place upgrade.
With that said, how often do you update your Windows 11/10 machine? Do let us know by dropping a comment down below.