With newer Operating Systems comes new issues. While Windows 10 has been in the industry for quite some time now, users have been reporting various issues occurring on their machines, especially hardware related. Similar is the case with the Laptop's Touchpad not working or suddenly freezing. The touchpad's scrolling function may cease to function properly, or Windows may fail to detect the device altogether. In this post, I will guide you on how to fix the touchpad not working issue in Windows 10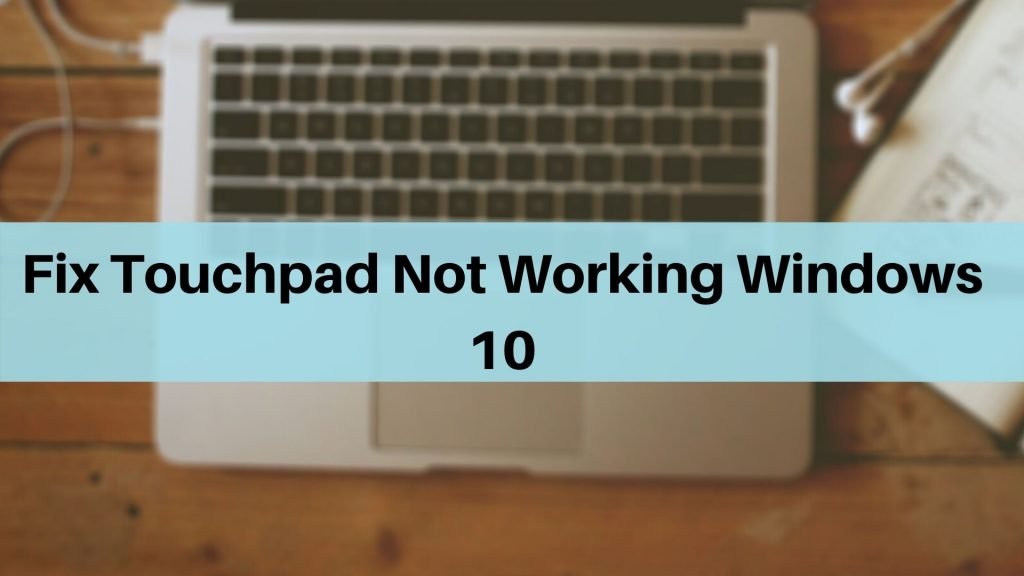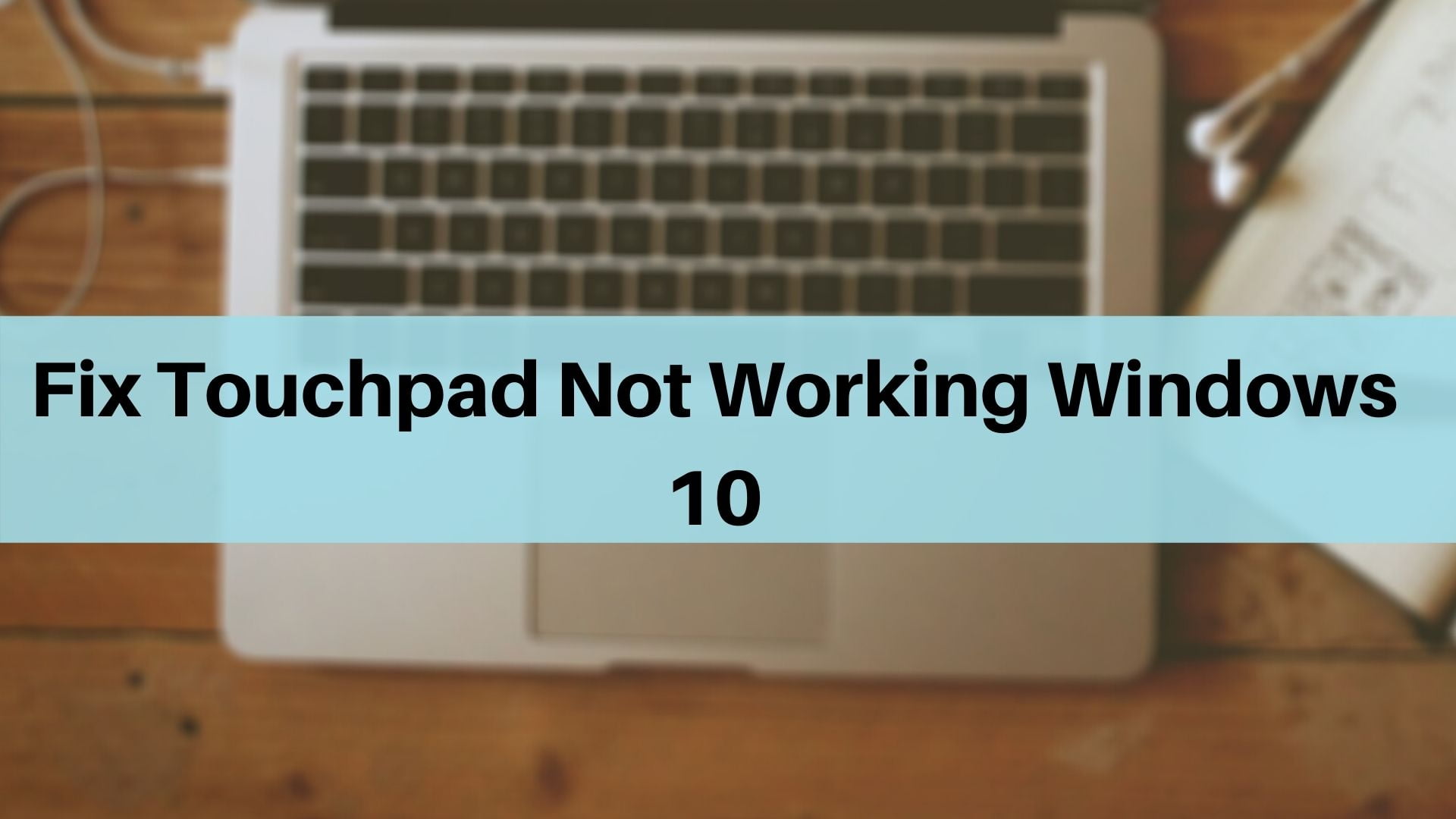 How to Fix Touchpad Not Working in Windows 10
The touchpad may stop functioning due to various reasons; it could be a Windows update that could have caused the issue or a faulty driver.
Restart the PC
Enable Touchpad from Settings
Update Windows
Update Touchpad Drivers
1] Restart the PC
Starting with the simplest solution, which tends to work most of the time, Restarting the Windows machine could bring back the touchpad to life. Restarting the machine is as simple as just making a couple of clicks. Head over to the Windows Start Menu, navigate to Power and choose the Restart button. Alternatively, this could also be done by pressing ALT + F4 and choosing the Restart option.
2] Enable Touchpad from Settings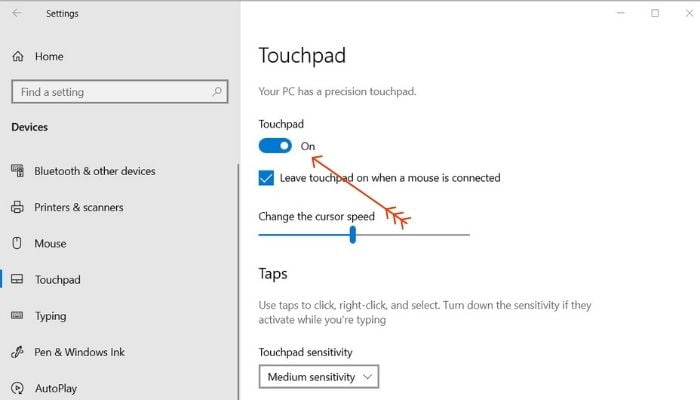 Manufacturers often tend to provide keyboard shortcuts to either enable or disable the touchpad in a single click. However, in case you have turned the touchpad off unknowingly, here's how to enable it back:
Open the Settings Panel in Windows 10 (Win+ I)
Navigate to Devices -> Touchpad
Under the Touchpad menu, you'll find a toggle, incase that's turned off, turn it on to bring the touchpad back to life.
3] Update Windows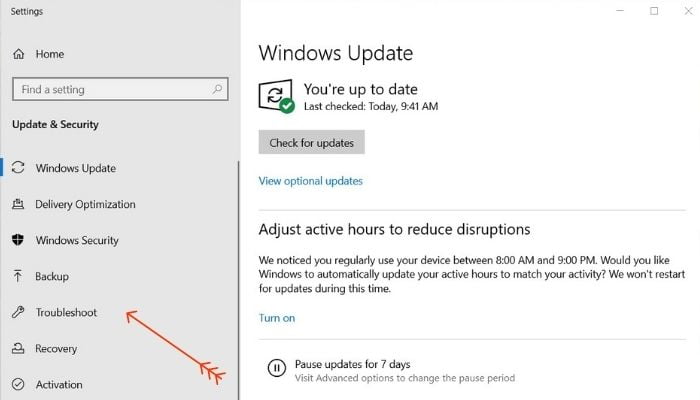 A new Windows update could have triggered an option to have malfunctioned with Windows and your Touchpad. In that case, Microsoft tends to provide a fix as soon as possible, and updating your copy of Windows to the latest version might help.
Head over to Settings Panel on Windows 10 (Win + I)
Navigate to Update and Security -> Windows Update and click on Check for Updates button.
Wait for Windows to automatically find the best and the latest drivers and install them. A reboot after the update could help as well.
4] Update Touchpad Drivers
Old touchpad drivers or Windows's inability to automatically update them could trigger an issue with the Touchpad and result in the Touchpad not working or malfunctioning. Here's how to update the Touchpad's drivers to find a solution.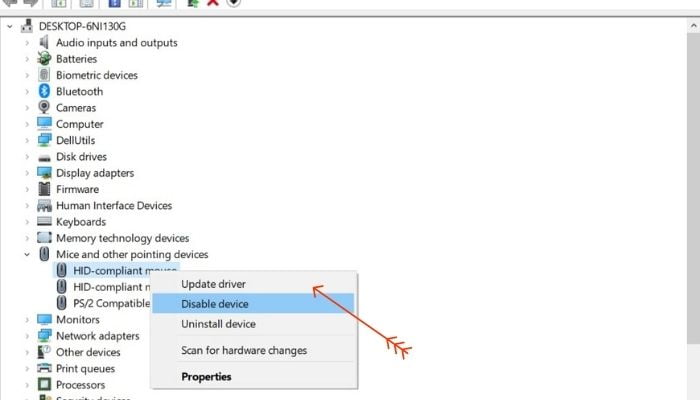 Open the Device Manager by searching for the same using the Start Search Box and choosing the main listed result.
Under Mice and Other Pointing Devices, choose the primary mice, right-click, and choose Uninstall Device.
From the toolbar on the top, choose the Scan for Hardware Changes option to automatically detect and install the required drivers.
5] Disable Tablet PC Input Service
In case your Windows 10 machine is a hybrid and has a touchscreen, there are chances that the Tablet PC Input Service, which majorly controls stylus functionality, is interfering with your touchpad. Here's how to disable it:
Open the Run Dialog (Win + R), type in services.msc, and press Enter.
In the list of services, scroll down and find TabletInputService or Tablet PC Input Service.
Right-click it, then disable it.
Temporarily Lock Keyboard, Mouse in Windows
We often need to wipe the monitor, touch display, clean the keyboard and mouse. However, the problem is that you want to close your current work, and accidental movements can cause wrong clicks. While one way is to lock the computer and get it all done, but if you want to do it without locking the computer, you can do so. Here's How to temporarily lock the keyboard and mouse or touchpad in a Windows machine.
With that said, How many of you prefer a built-in touchpad over an external mouse? Do let us know by dropping a comment down below.