Putting your Windows machine to sleep is an excellent way to preserve energy while ensuring they could resume from sleep state quickly without wasting power and rebooting the system completely. However, what if your PC keeps randomly waking up or does not go to sleep?. With multiple factors coming into action, it could be difficult identifying the problem and diagnose it. The best way to tackle this problem is to try a mixture of different solutions. In this post, I will guide you on fixing issues where Windows does not go to sleep.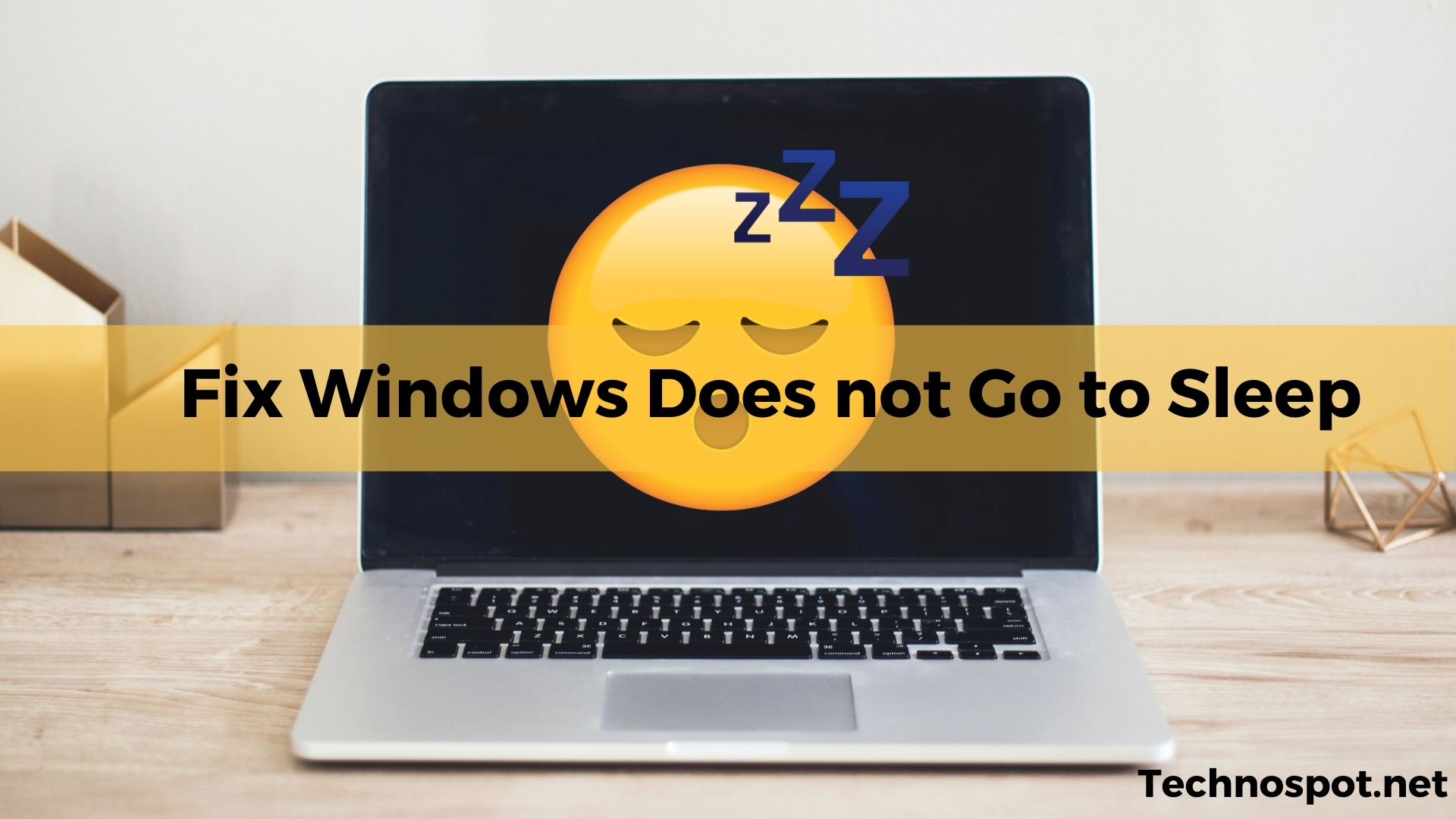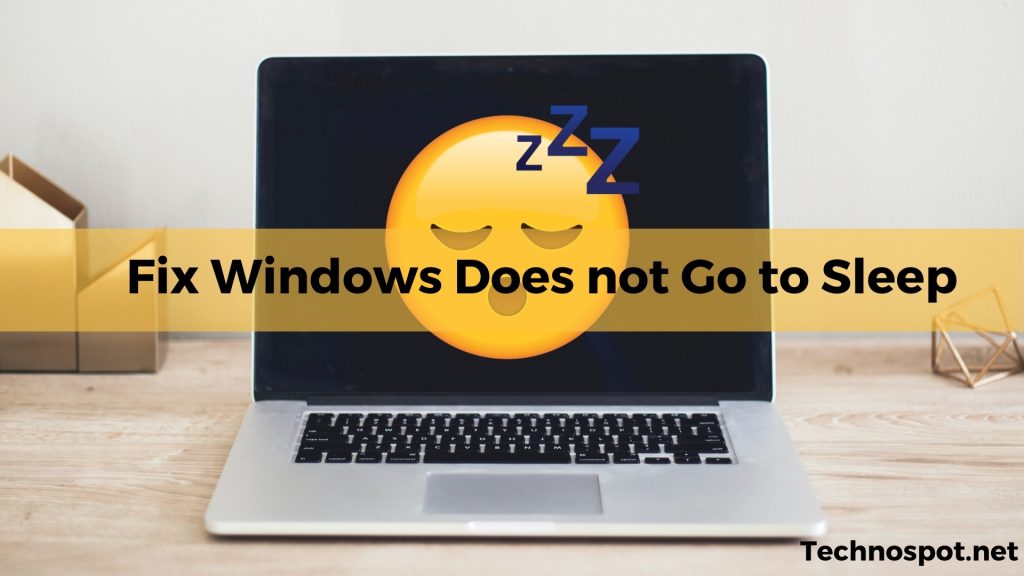 How to Fix Windows Does not Go to Sleep
There could be many reasons causing Windows not going to sleep: either the sleep settings may be misconfigured, or fast startups could be enabled, there might be some app drawing power, and more.
Check Sleep Settings
Disable Fast Startups
Check Power Requests
1] Check Sleep Settings in Windows 11/10
If your PC isn't going to sleep even after a long duration of time or after the laptop's lid is closed, there might be some issues with the sleep settings' configuration. Here's how to find and adjust it:
Via Settings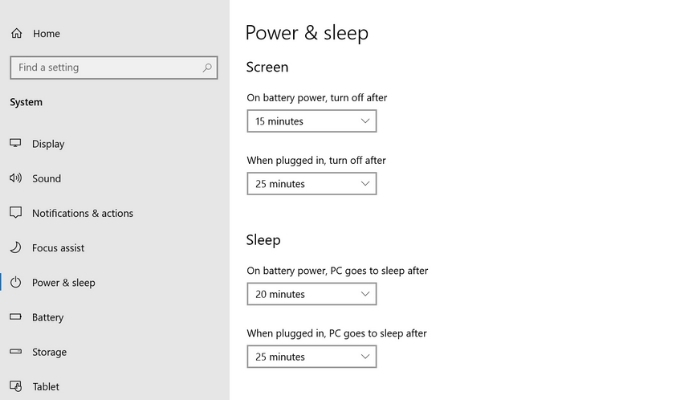 Open the Settings Panel in Windows 11/10 (Win+I)
Next, head over to System > Power and Sleep
Here you'll find several options to adjust the power and sleep options for, varying from, On battery power, on plugged in, and more.
Under Sleep, on Battery Power, from the drop-down menu, choose a time duration after which you would like the PC to go to sleep, for instance, 20 minutes of inactivity. Adjust it based on your preferences using the dropdown.
Via Control Panel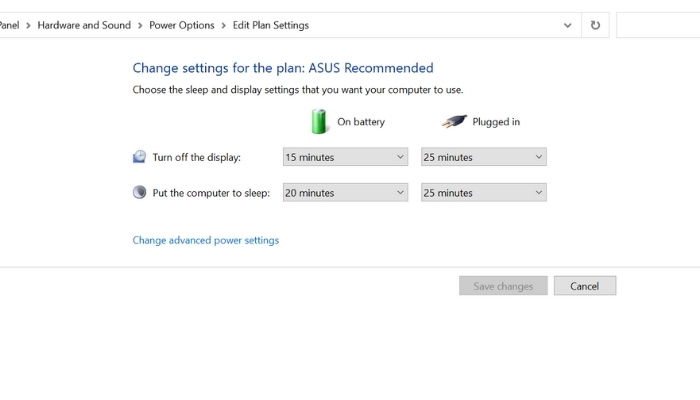 Open the Control Panel in Windows 11/10 by searching for the same in the Start Search Box.
Next, move to Hardware and Sound > Power Options > Change Plan Settings > Changed Advanced Settings.
From the various dropdown menus available on the screen with the mentioned labels, one can adjust the time duration, after which the screen should go into sleep mode.
2] Disable Fast Startups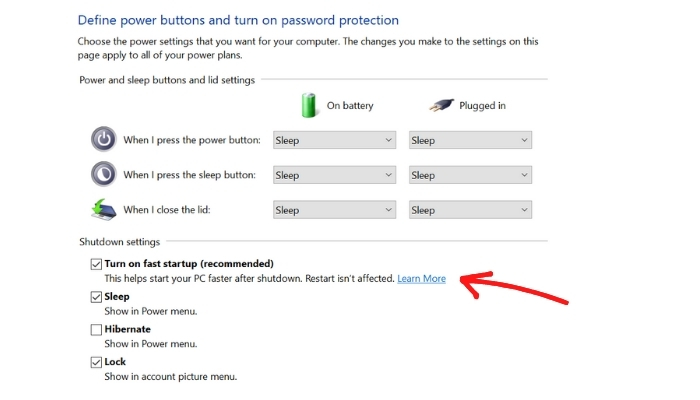 Fast startup is a useful feature present in Windows 11/10, using which the System saves an image of loaded drivers and kernels in a particular location. When one restarts the PC, it resumes these directly from the saved file. However, not all PCs are compatible and hence may be causing issues. Here's how to disable fast startups in Windows 11/10.
Open the Control Panel in Windows 11/10 by searching for the same in the Start Search Box.
Next, move to Hardware and Sound > Power Options.
From the left navigation plane, choose the option stating Choose what the power buttons do.
Next, under Define Power Buttons and Turn on Password Protection, click on Change Settings that are currently unavailable.
Now, scroll down and under Shutdown Settings, disable the checkbox stating Turn on Fast Startup.
3] Check Power Requests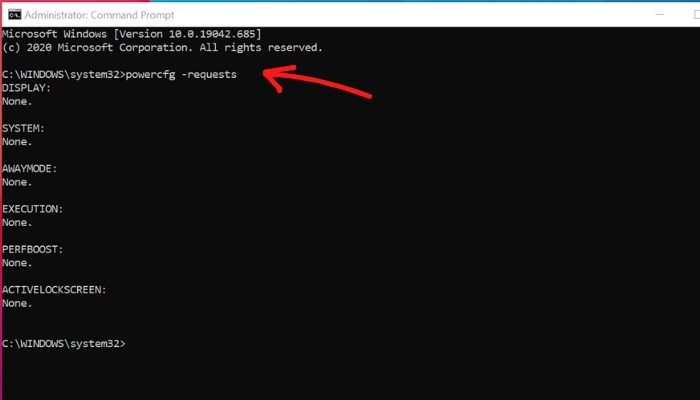 Some of the drivers and software installed on your Windows machine might be interfering with sleep mode by drawing power, which in turn may keep the system awake. Here's how to check the power requests:
Open an Elevated Command Prompt window and type in the following powercfg command:
powercfg -requests
Executing the above-mentioned command will generate a list of active power requests. While all of the categories should apparently be empty or not drawing power, If they're not empty, note the things drawing power.
If there are any apps drawing power, execute the following command to end them:
powercfg -requestsoverride <CALLER_TYPE>"<NAME>"<REQUEST>
For example, if chrome.exe is drawing power requests, execute the command:
powercfg -requestsoverride PROCESS "chrome.exe" SYSTEM
With that said, how long do you keep your Windows 11/10 machine in sleep? Do let us know by dropping a comment down below.