Microsoft Windows is the most commonly used operating system out there, and much like any other operating system, there are times when users encounter an issue or are stuck somewhere while using it. Microsoft has been constantly working on developing, updating, and introducing methods for getting Windows-related help. There are quite a few ways you get help on Windows, and in this article, we will tell you how to get help in Windows.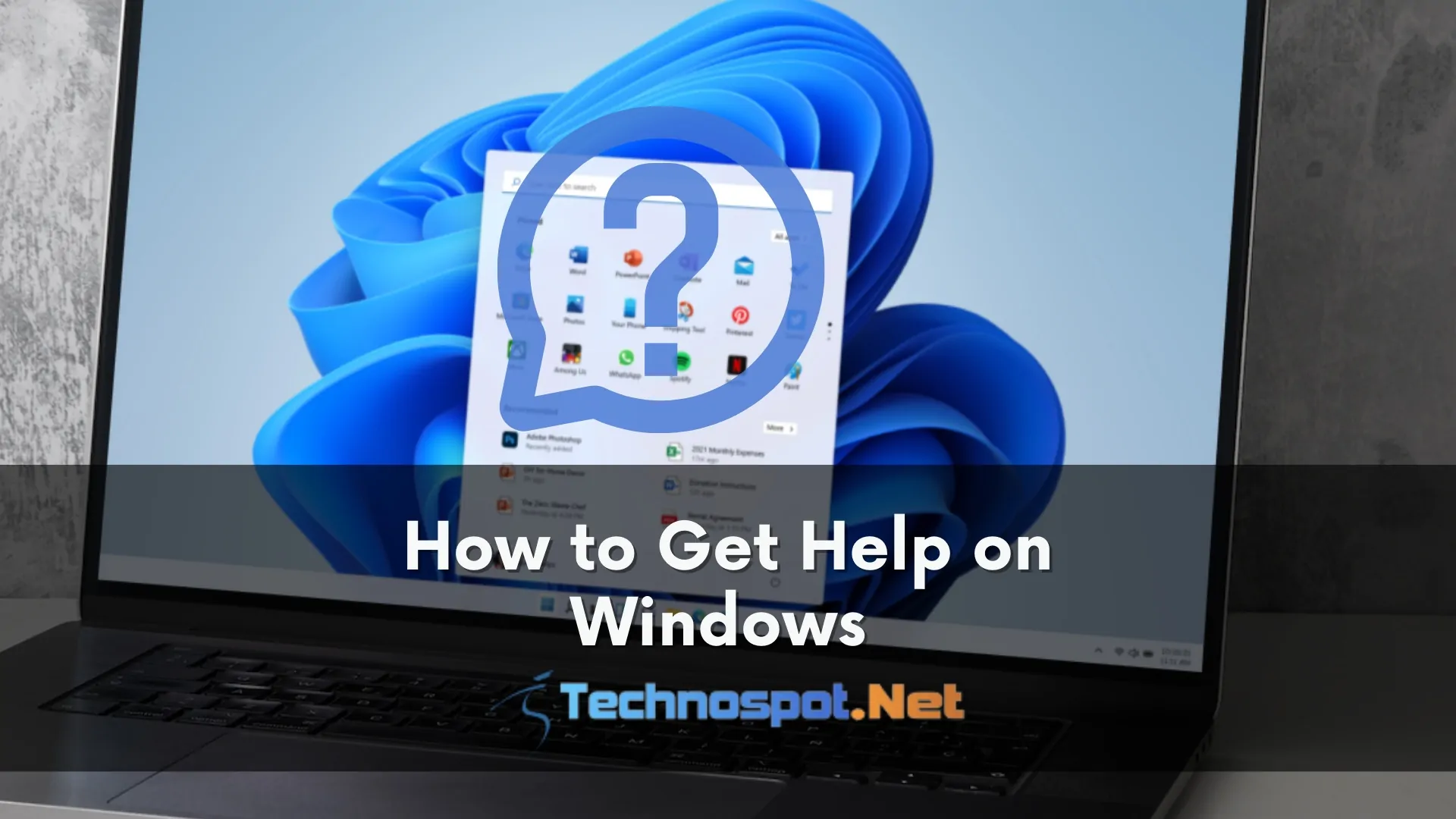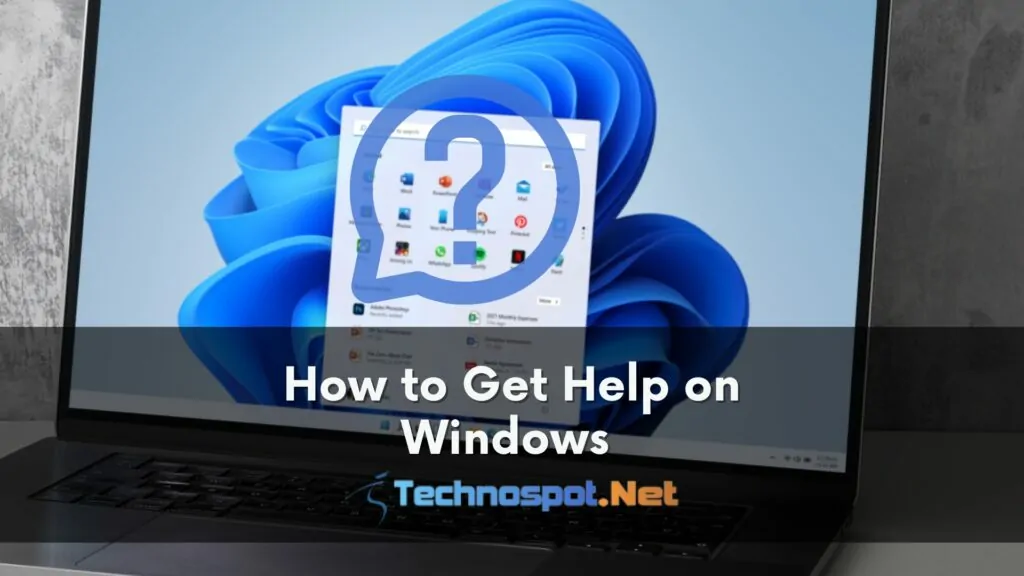 How to Get Help on Windows
You can get help in Windows online and offline in multiple ways. Some methods are well integrated into the operating system, while others are easily accessible. These are:
Get Help App
Contact Microsoft Support
Discuss in Microsoft Forums
Quick Assist App to Get Remote Help
Get Started App (for recent Windows installation)
Peer Help and Social Media
Let's now look at each of these methods in detail.
1] Get Help App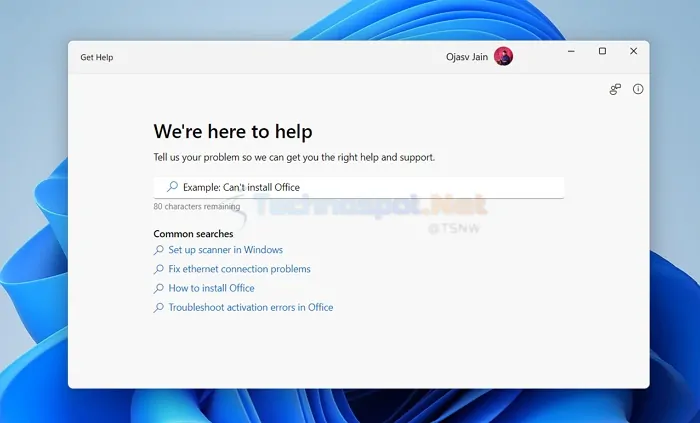 Introduced with Windows 10, the Get Help app is the one-stop solution for troubleshooting, finding solutions through self-help articles, and contacting Microsoft support in Windows.
You can use the Get Help app by simply looking up your query or issue in the pre-installed app. It will list a few solutions based on your questions and related self-help articles from Microsoft's website. You can also use the app to contact Microsoft support through the Contact Support button at the bottom of each page.
2] Contact Microsoft Support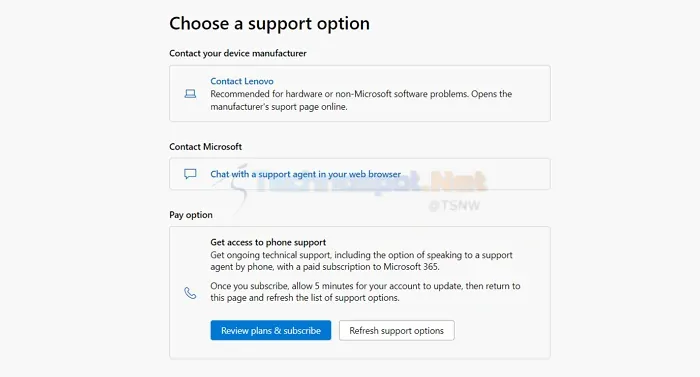 If getting through self-help articles, solutions, and troubleshooters isn't solving your issue, you can contact Microsoft support through the Get Help app. To do this, click the blue Contact Support button at the bottom of the Get Help app Window. Then, answer a few questions related to your issue. After which, you will be presented with two options, i.e., chat with a Microsoft support agent or get on a call with them.
The call support feature is only available to Microsoft 365 subscribers. If you are one, then the option will be enabled for you.
If you are not subscribed, then proceed with the Chat option. A service request will be raised, and a browser Window with the Chat interface will open.
3] Discuss In Microsoft Forums
Many of the issues you face with your PC are also faced by countless other Windows users. You can find many of these people with their problems and solutions on the Microsoft forum. To access Microsoft Forums, head over to Answers.microsoft.com.
Since your query may have already been asked and answered by users and experts on the forum, you can start by looking up the query using the search box on the page.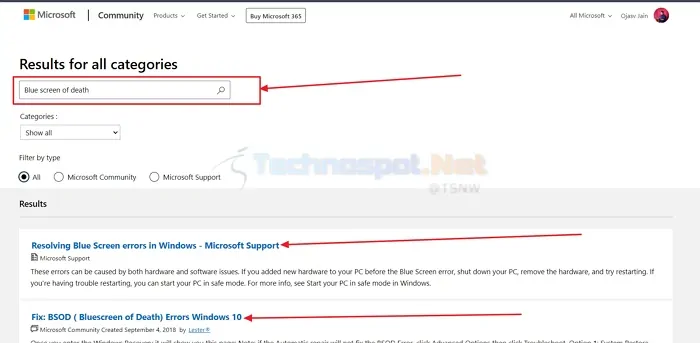 If you don't find satisfactory solutions to your issue, you can always ask a question using the button below the main page's search bar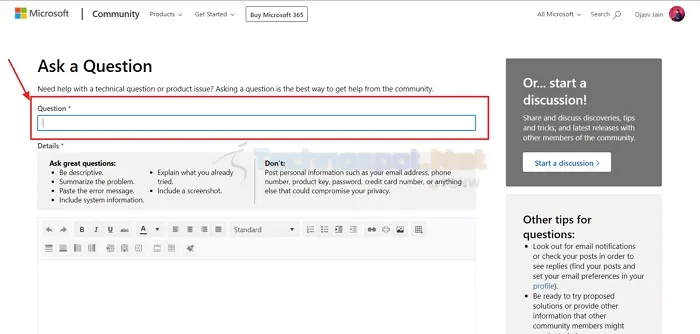 4] Quick Assist App to Get Remote Help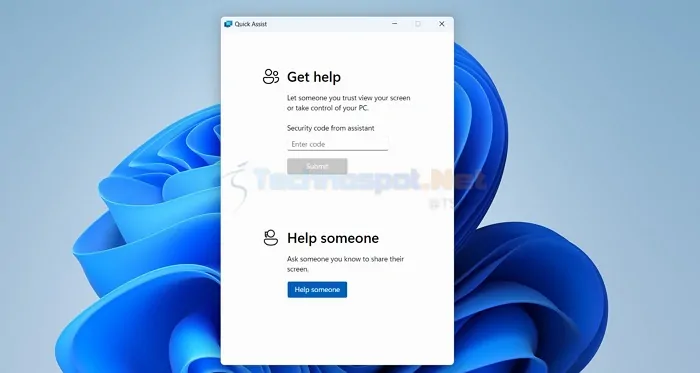 The Quick Assist app is a remote help app introduced by Microsoft users to enable users to help others using the Remote assistance in Quick Assist. You can remote access another person's PC by installing the application through the Microsoft Store on both computers. After which, a code is generated, which can be entered to gain remote access to a PC and vice versa.
If you have a technician available or someone in your friends and acquaintances who can help you with issues on your PC, you can get them to help you using the application. Please ensure you only share the Quick Assist access code with someone you trust.
5] Get Started App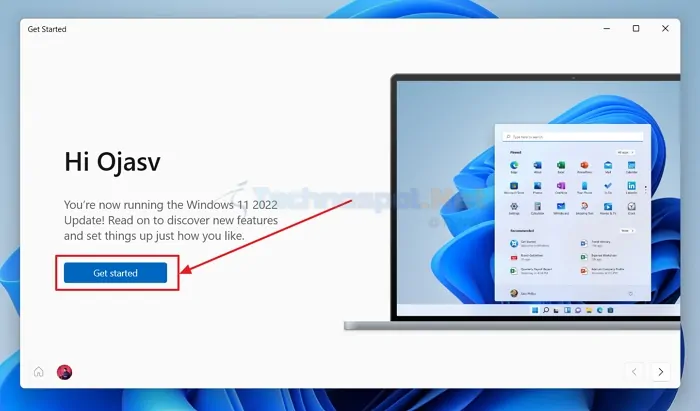 The Get Started app comes pre-installed with the latest versions of Windows. This application is used to set up Windows for various categories of uses. The application also provides some essential tips and steps to start using Windows. So if you have face trouble understanding the basics of Windows, you can head over to the application.
6] Peer help and Social Media
Social media is a great way to seek help regarding tech-related issues. You can use community-based social media sites like Reddit, Facebook, Discord, and even Linkedin to find solutions and get help related to your Windows PC. You can also ask people in your peers for possible help on the issue you are facing with your Windows PC.
Conclusion: 
In this article, we went over ways to get help in Windows. Windows is the most widely used operating system around the globe. Being frequently updated with features and bug fixes, Windows, much like any other operating system, is prone to its fair share of problems. We hope you found the article to be helpful. Please make sure that you share it with everyone.
What Is The Get Help App In Windows?
The Get Help app is a built-in app that comes with Windows 11/10. It allows you to find help for Windows or other Microsoft products and services. You can use the Get Help app to search for topics or articles, contact Microsoft support by chat or phone, and run troubleshooters for common issues. The Get Help app can help you solve problems and improve your Windows experience. You can access the Get Help app from the taskbar, the Start menu, or the Settings app.
Should You Allow Admin Remote Control for Troubleshooting?
Allowing admin remote control for troubleshooting can be risky if you don't trust the person or service helping you. They can see your screen, access your files, and change your settings without your permission. They can also install malware or viruses that harm your device or data. You should only allow admin remote control for troubleshooting if you have contacted a reputable technician or service and verified their identity and credentials.