Disney+ is a streaming service that serves a wide variety of content, including movies and series from Disney, Star Wars, National Geographic, Pixar, Marvel, etc. For a limited time to the members with eligible unlimited plans with Verizon, Disnet+ offers its on-demand streaming service entirely free for 6-months. Here is how to get the Verizon Disney Plus or Disney Plus Verizon Offer?
Who is eligible for Verizon Disney Plus Offer?
You can get the 6-months disney+ promotional subscription offer only if:
You have an eligible Unlimited Plan with Verizon.
You enroll for a Disney+ subscription before the 30th of November 2021.
Few things to note:
Business and Prepaid accounts are not eligible for the promotion.
Suppose you have already opted for the 12th month disney+ promotional offer or a 6-month one. You can't enroll again for a new one.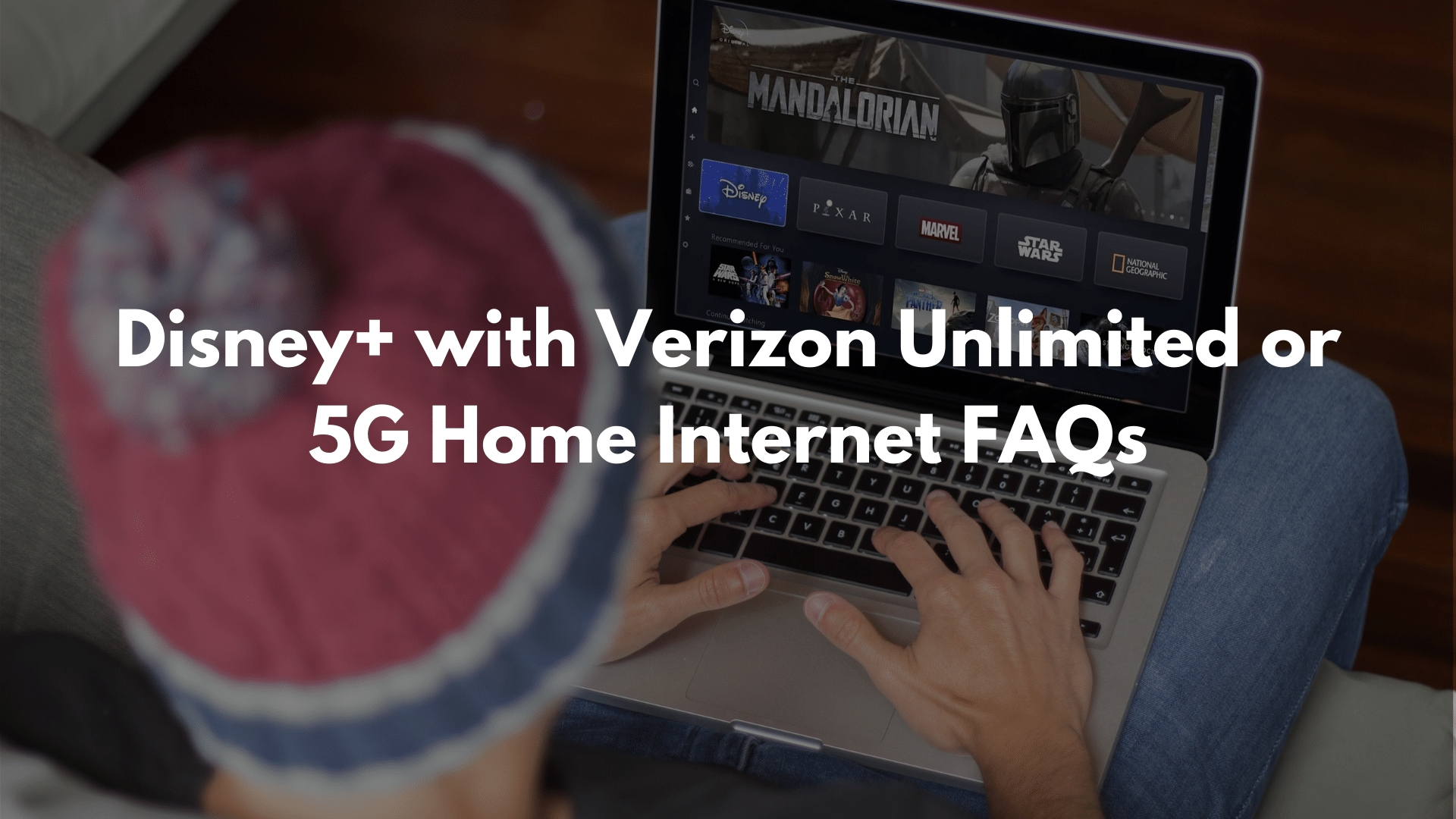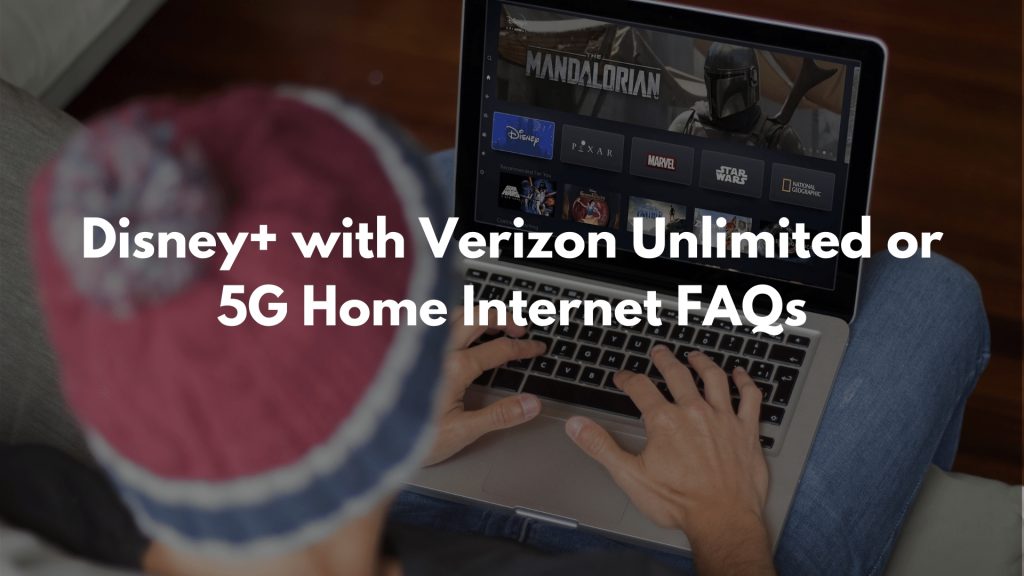 How to Get Verizon Disney Plus or Disney Plus Verizon Offer?
You can enroll for the promotional offer using two different methods—Using a Mobile App ad Using a Web Browser.
Using Mobile App
Firstly, open My Verizon App and press on the More Tab.
Then, select Add-ons & Apps.
From the Entertainment Section, press on View All and then press the Learn More button from the Disney+ section.
Check all the information and tap on the Get it now or Enroll button.
Confirm your email address. Be sure that this is the email that you will have to use to open your Disney+ Subscription and App.
Lastly, accept the Terms & Conditions by checking the box then tap on Confirm.
Tap Go to Disney, and this will launch the Disney+ App or prompt you to download the app if you don't have it on your device.
Using Web Browser
Log into your Verizon account using any browser.
Navigate to Account > Add-ons & apps > Add-ons & apps overview
Locate the Entertainment section, then click Learn more in the 'Disney+' section.
Select Disney+ or Disney Bundle offer, and add to your subscription.
Are ESPN+, Hulu, or Hulu Live included with Disney+?
Disney+ offer is only applicable to Disney+ and does not apply to ESPN+ or Hulu subscriptions.
Which Unlimited plans are eligible for the 6-month Disney+ subscription offer?
You can get a 6-month subscription to Disney+ if you have any of these plans:
Get More Unlimited or Play More Unlimited (if you got the plan before 8/20/20), Do More Unlimited, Start Unlimited.
Verizon Plan Unlimited,* Go Unlimited,* Beyond Unlimited,* Above Unlimited*
Can I change plans that include the Disney+ on us promotion?
If you do not want to be charged for Disney+, wait until your new plan is activated before enrolling. The charges for Disney+ will be prorated until your new plan kicks in, so enrolling in Disney+ before your new plan starts will incur prorated charges. Those charges will appear in the Add ons section of your bill.
How can I check to make sure I'm signed up for Disney+ with Verizon?
On your mobile device, open the Disney+ app.
You can access your profile by tapping the Profile icon (bottom right corner).
Tap on Account.
Verizon subscription is located under Subscription.
I already have Disney+. Can I still take advantage of this promotion?
In the case of an existing Disney+ subscription through Verizon – There can only be one Disney+ subscription per Verizon account (you have a separate bill for each Verizon account).
Disney+ subscribers who purchased their subscription through Disney:
Subscriptions for more than one year or annually are paused and resumed when the Verizon Disney+ on us promotion is over.
For the existing subscription to be paused, you must sign up for Verizon Disney+ on us using the same email address you used to buy the existing subscription.
Whether you have a monthly or annual subscription, your existing subscription will be canceled before the next billing date so that you can use the promotional Verizon Disney+ on our subscription.
How do I cancel my Disney+ subscription if I need to?
The Manage Disney+ page in My Verizon allows cancellation of Disney+ any time. Follow the suggested steps.
Using Mobile App:
Select Add-ons & Apps from the More tab (lower-right) in the My Verizon app.
Under the Disney+ section, tap Manage Add-on, then click on See All under 'My Add-Ons & Apps.'
Tap on Confirm after reviewing the message in 'Disney+.'
Once you have reviewed the changes, tap Remove.
Using Web Browser:
Log in to My Verizon via your web browser.
Navigation: Account > Add-ons & Apps > Overview of Add-ons & Apps (in the 'Add-ons & Apps' section).
You will find the icon in the 'Disney+' section of the 'My Add-ons & Apps' section.
Click Cancel subscription in the 'Manage' section.
Click Remove Disney+ after reviewing the message.
What happens to my Disney+ subscription if I need to suspend my Verizon service?
You will resume your promotion when you restore your service if you suspend it.