By default windows 7 shows drive letters for all your partitions i.e. c, d, e, f  and so on.  Windows 7 users tend to give a nice name for every drive like for my drives its Personal, Videos songs etc.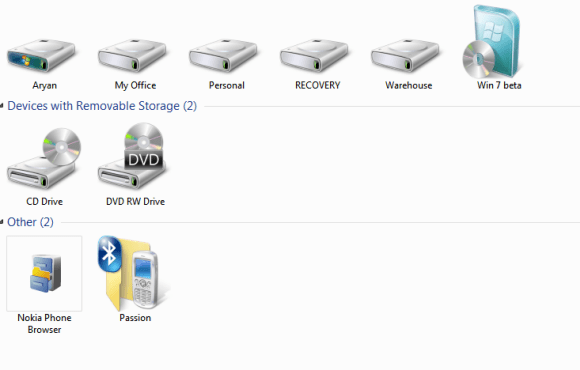 Windows 7 gives you an option to hide these drive letters to make it look more naural as you have already nice name added to them and you are not worried about drive letters any more.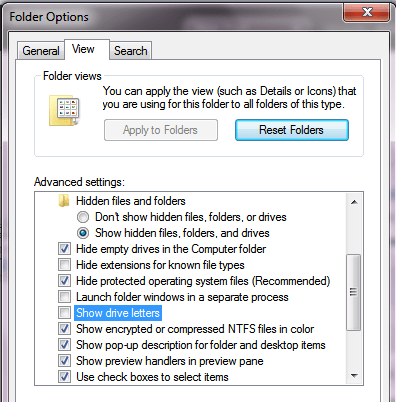 Go to Folder options by typing in Start menu and select view tab. Under that look for show drive letters which must be checked. Un check this and you would see similar image what I have above. No drive letters.