All Programs is the easiest way to find which programs are installed on your computer which also means that your friend can sneak peek too. Now since Windows 7 Start menu lets you find a program by just typing the initials, Removing All Programs totally from the start menu sounds like a good idea now.
Start menu All Program is a simple application which lets you hide the All programs menu. Once you enable this, all the user will see is blank space and the only way to find a program will be to search. At least this can keep of not so geeky users from looking around.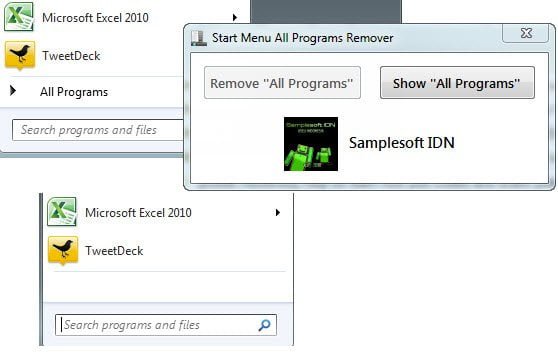 This application is free and you can download it from here.