Though Windows 7 came with changing wallpaper automatically but including lot of wallpapers from different folder or sub folder is little tricky as you cannot include more folders directly. However Windows 7 Library can help you in including sub folder or any some folder you want to include in changing desktop background, also called as Wallpaper Slide Show.
Default Settings :
Windows 7 lets you browse and select any directory to change wallpapers. Also it has pre-configured folders like Top rated, Picture Library, Desktop Background.
How you can change :
In Libraries, there is a Pictures Folder which is the default place where you can configure to bring all your images for easy access. One of the folder My picture is where all your pictures get stored. Now since Picture Library is supported in Desktop background, any folder or sub-folder can be accessed. Follow the steps :
Right click on Pictures folders in the Libraries > Click Properties
Select Include a folder.
Select which folders you want to include.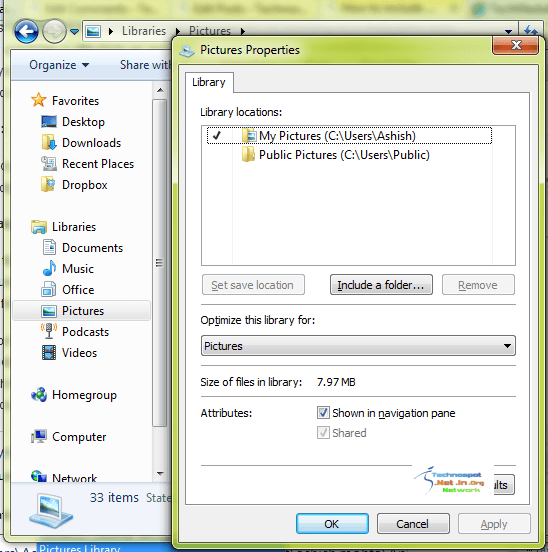 Now since you have all the folders in one place, right click on Desktop > Personalize > Desktop Background.
Here you will have option to choose Picture Location from the dropdown or you can browse to select.
Select Picture Library and you will have all the images listed according to the folders. Each folder will have its count also.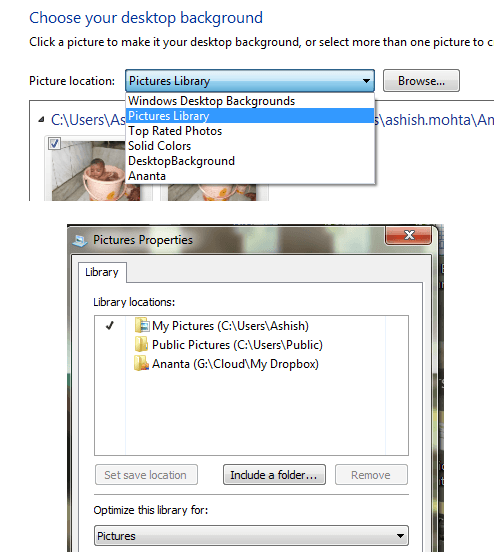 Once you apply the desktop wallpaper will change automatically and take images from the folders you have added in the library. You can configure the option for shuffle, time delays and how the image will fill up your desktop.