Installing Directx 10 on XP had come a long way on discussion and now there is a easy patch availble which allows you to install DirectX 10 RC 2 Pre Fix 3 on Windows Xp machine.
As soon as you run the setup, the required Directx 10 DLL's will be copied and registered with Windows XP system which was a complete manual process we had seen in our post on Download and Installing Directx 10 for XP using Alky project files.
Here are the snapshots which installs Directx 10 for Windows XP RC2 Fix 3 :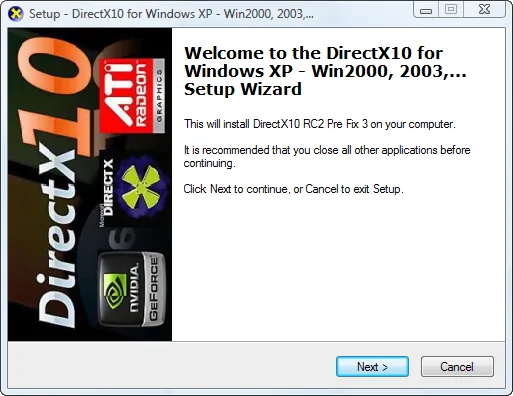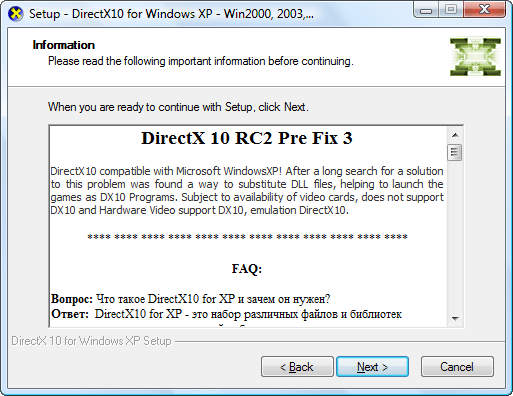 If you see the screenshot it clearly says that this is Directx 10 Xp patch for windows xp , Windows 200 and Windows 2003 also.
You can download the files from our Download Center ( Click to download )  and leave your questions and problems in our forums @ DX 10 on XP Thread [ One of the forum member Warewolf Made it working, You can see how ]