Dropbox as of now like Flickr or Facebook has no option where you can send files or movies or images directly to your Dropbox folder using an email id.  This option can be very useful in many ways like holding competition,  integrating with contact forms or when doing a group photography.
Jotform for Dropbox is one application which answer this questions.  Once this application integrates with your Dropbox account after taking your permission, it creates a Form interface which can be embedded into a website or can work directly using a link.  Using this form, users can upload and send files to you. All the files sent, is stores in a new folder, Jotform, created in your Dropbox account.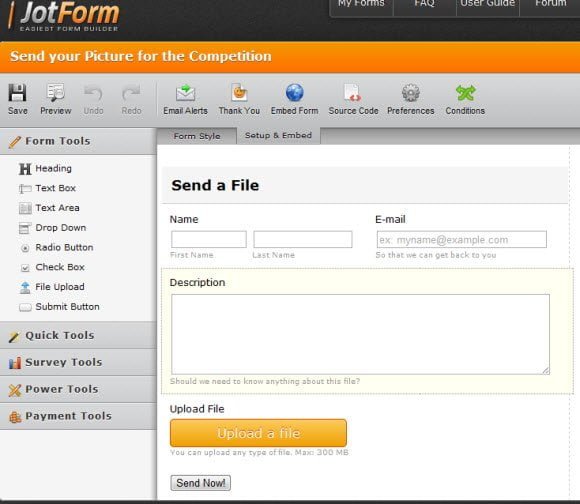 How to connect JotForm with your Dropbox Account :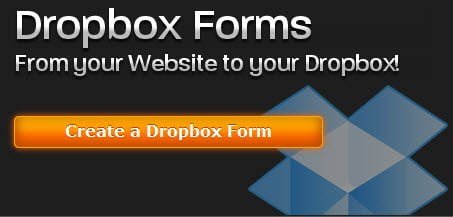 This will ask you login using your Dropbox Account. This is a required step so it can upload files to your Dropbox account.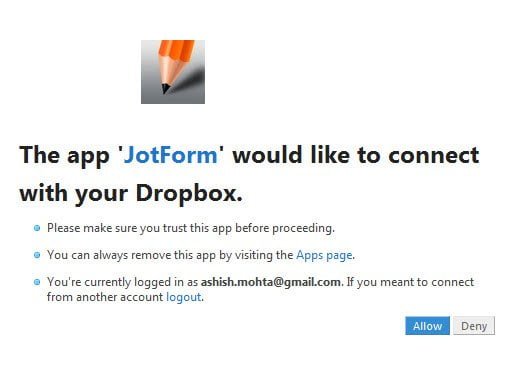 Once you Allow, It will integrate with your Dropbox Account, Create a new Folder with name JotForm and create a sample form for you.
The Form editor is very rich and allows you to add textbox, buttons etc to capture information from readers, if required, when they upload files to your Dropbox.
There are two ways of using Jotform, One you can use the direct url of the form which is hosted on their servers or get an embed code which you use it on your website.
What I liked best is how the files are stored into your Dropbox folder
Form Name   > User Name > Files
There are two files, one file is log of user entry in the form and second is the uploaded file.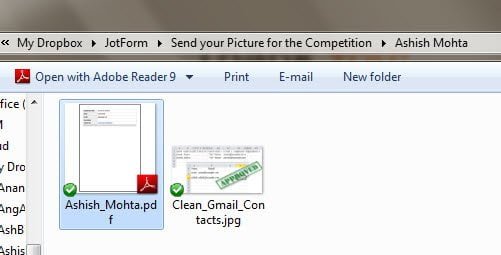 Advantages of using JotForm :
Even with a free account it allows Unlimited Forms, Reports and Many ways to customize your form.
You get 100 MB space.
10 SSl supported secure submissions