Many a times when you have your clients or friends who are located in different geographical areas it becomes a roadblock for you to communicate with them together. Sticking to the topic if have a slide show and you want to present it to them either you need a an enterprise solution or stuff like live chatting which when opted for a good solution often turns out to be costly. Small Business groups fall in this area.
Microsoft Power point 2010 comes with an in built solution which allows you to broadcast your slide show on the web without your clients to have Office installed on their pc and nor you need to pay anything extra, all you need is a Live Id and it works like a charm.
Where to find the broadcast feature :

By just clicking on the Broadcast Slideshow, the wizard will guide you to use the live id and give you a link which you can share it with your friends to see the slideshow together. However if you have any other solution you can always add another service.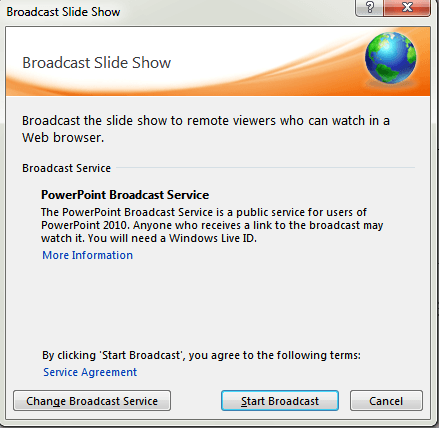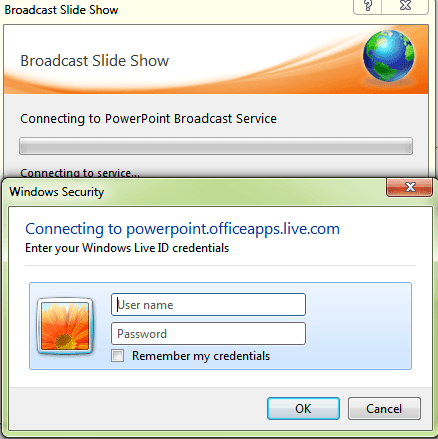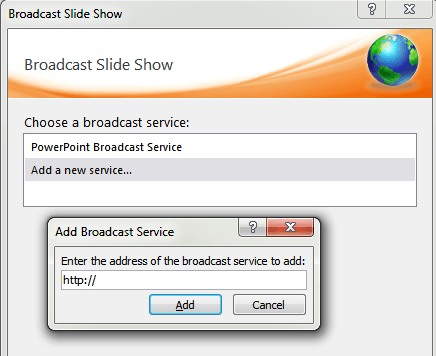 What happens is your slideshow is uploaded on Microsoft site and is made ready for broadcast which can be seen on any  web browser and it is totally in your control on when you need to start or stop the slide show.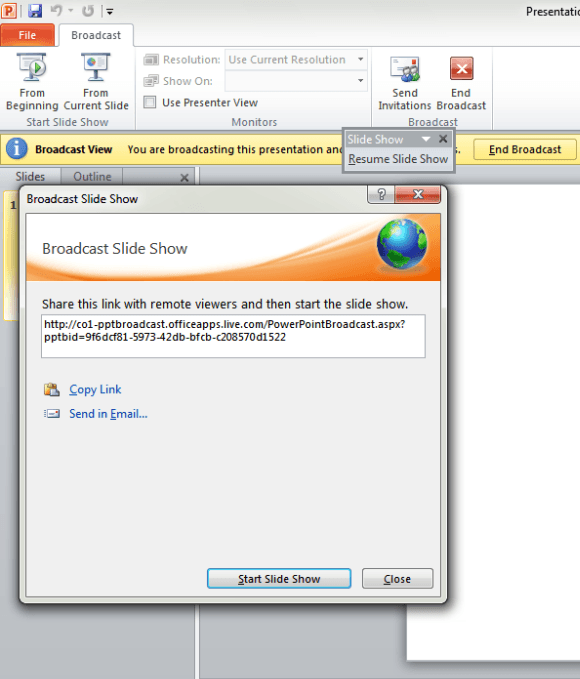 The Wizard allows you to send a link or directly email from here itself. You can also have presenter view open for yourself which will help you read the key points as you explain things to people. This is how it looks when the end user views connected and when you end the broadcast.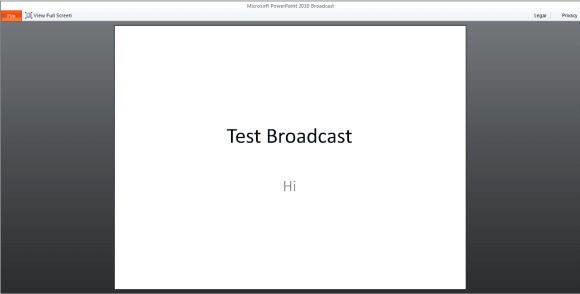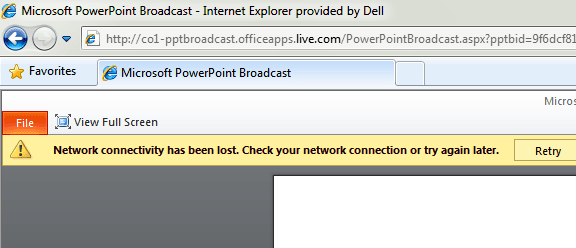 Slide show broadcasting is an excellent feature which you can use to get through your slide show on the air and effectively to a small community or group of friends. However there could be limitation on numbers which we haven't tested here.  So go ahead and use it. Happy Broadcasting.