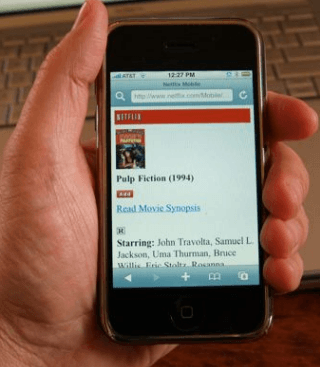 ModMYI user SchMilk has posted a cool solution to make your iPhone 4 work with NetFlix which for many users was not working even when they had their iPhone 4 JailBreak using the JailBreakMe 2.0 application. The process is simple but there are a lot of steps like first Jailbreak your iPhone, Need of an Open SSH and 0.99$ Perfect browser from Apple.
The steps are very well explained here and below is the summary :
The NetFlix is app for iPad is downloaded and copied to iPhone using SSH. The file is renamed before that. Once uploaded, the permission is change using super user permission and then Perfect browser is used to login to NetFlix and then movies in Quick time. Yup its bit complex so follow the steps properly.
Related : How to make FaceTime and Skype work over 3G on iPhone 4