Nowadays, consumers are always looking for new ways to pay for goods and services. Ultimately, they want a quick and hassle-free method to carry out transactions.
This is the case particularly online. PayPal is perhaps one of the most secure and trusted platforms around, and it is widely accepted.
While some may prefer to pay using e-wallets or debit and credit cards, PayPal syncs up your financial details, and to a certain extent, it is arguably much safer than personal banking.
So, you will probably be wondering how to make sure you are safe while using PayPal? Well, firstly to evade the attention of cybercriminals, make sure you pick a strong and secure password. This, of course, should be a memorable password, and you shouldn't share this with anyone else. Also, you may be required to select a password with special characters, so something like your name followed by the numbers 1,2,3 with an exclamation mark could be easily hackable, so try and be a bit clever here.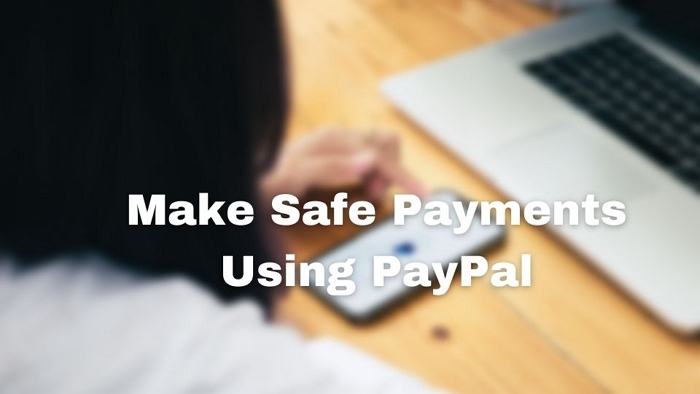 Make sure that you don't do your online shopping using a public WiFi network, as this could leave you susceptible to phishing attacks. Either turn your WiFi off on the move and instead use the 3G or 4G on your mobile phone or use PayPal in the privacy of your own home to limit the risk of being exposed online.
Always make sure the site you are using to pay for online shopping looks official. You should trust your instincts, and if a site looks suspicious, this should act as a red flag, and you should avoid them at all costs.
PayPal always maintains the highest standards when it comes to consumer protection, and they take this very seriously. Also, make sure that you delete any unused email account because inactive accounts and forgotten links can be a catalyst for risky cyber activity.
Rob Shavell, who is the co-founder of online privacy company, Abine, stressed the importance of closing unused accounts.
He said: "Delete unused accounts and accounts associated with old email addresses.
"People often forget that they may have linked their inactive PayPal account to a still-active funding source. It's best to close out the account to ensure no one else accesses it."
PayPal is ubiquitous and used in most businesses today. Apart from shopping, where it is an accepted option offered by some of the biggest retailers such as Walmart and Best Buy, casinos have also embraced PayPal, and it is a common method found at the best PayPal online casinos. These sites are among the most recognizable and distinguished in the US, and it includes 888Casino and SugarHouse Casino. Using PayPal at a casino is a simple and effective way to bankroll your account. PayPal has become an equally trusted method as using Visa or MasterCard debit and credit cards for casino players.
In many ways, PayPal has become part and parcel of everyday life, and the company uses the latest SSL encryption methods to keep its customers safe.
While some people may be hesitant about using PayPal if they haven't done so before, all those concerns will be allayed once you start utilizing it.
However, when you do use PayPal, always make sure you keep yourself safe online, otherwise, the ramifications could be serious.