When you select a paragraph or set of words in Microsoft Office Word, it always selects from start to the end of the complete line. What if you wanted to select only the first few words of the paragraph? Note that I am not saying the first few words of a line but the first few words of multiple lines in the paragraph? I will share how to select text vertically in a paragraph in Microsoft Office Word documents in this post.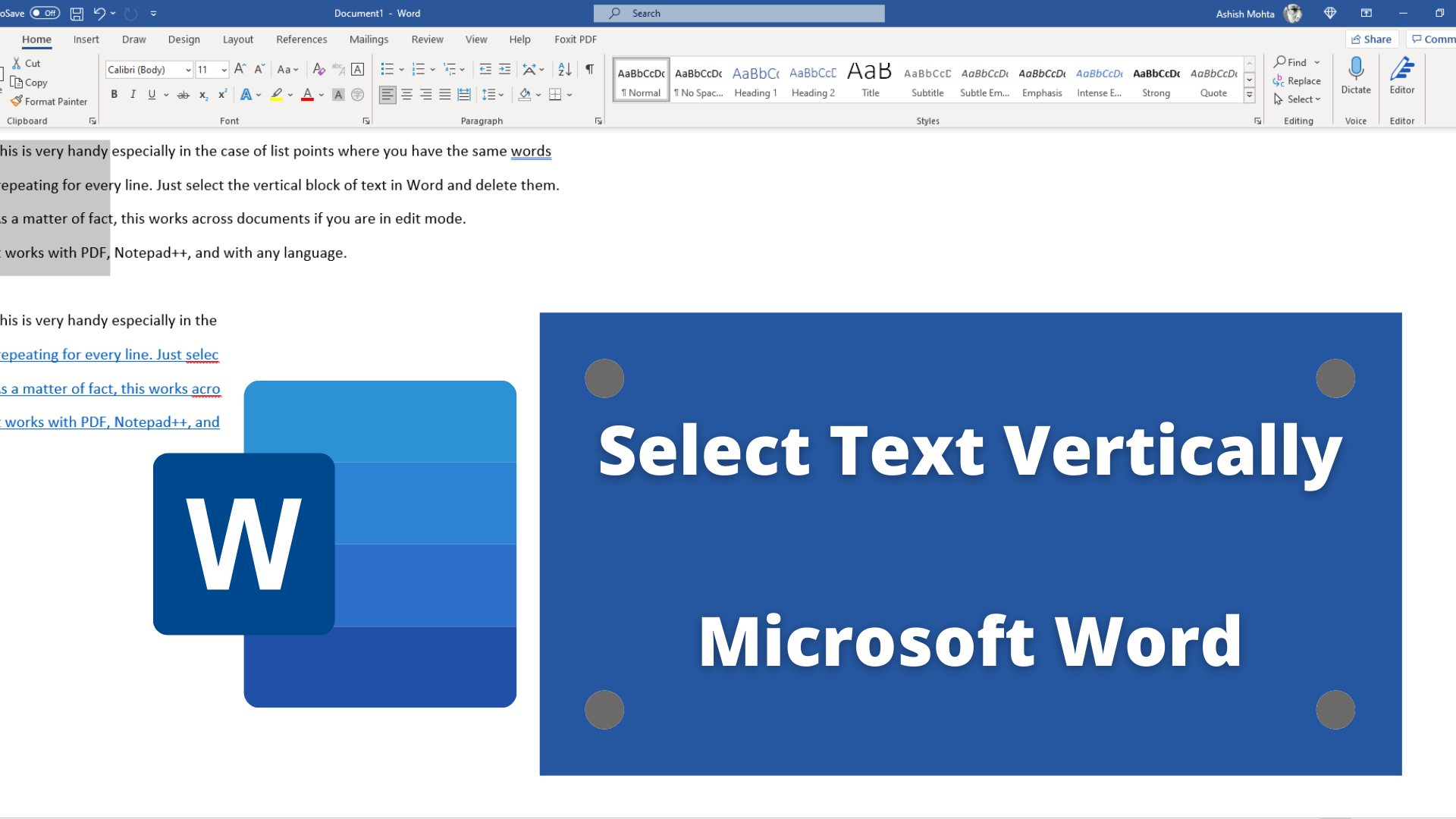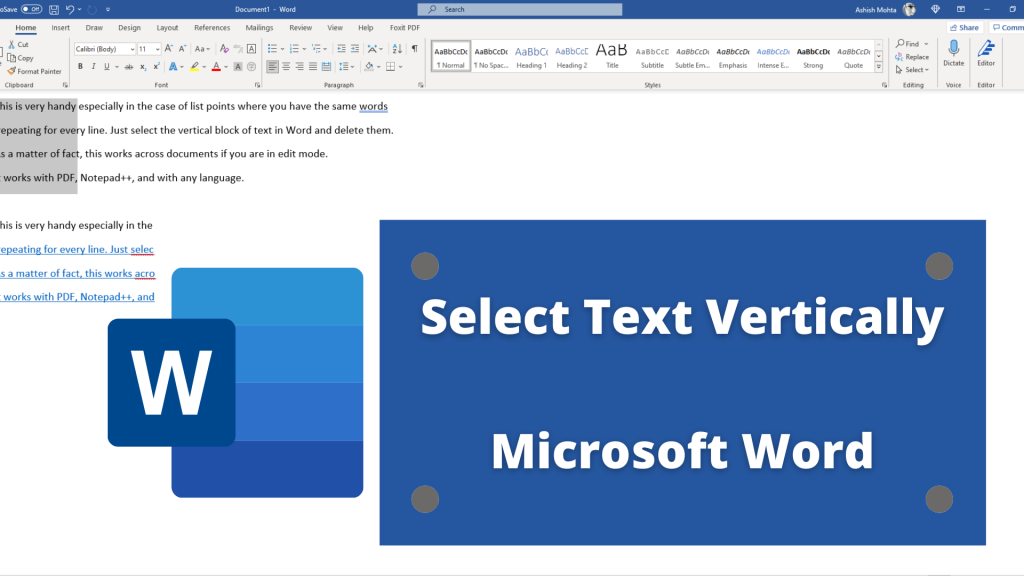 How to Select Text Vertically in a Paragraph in Microsoft Office Word
This came out as another accidental discovery when I was trying to select a set of paragraphs, and I selected them vertically. It happened because I pressed the shortcut key to select the vertical text of the table— the ALT key while selecting. This works with Office 365 and any other version of Microsoft Office.
Here is a sample of how copying vertical columns of text in Word works: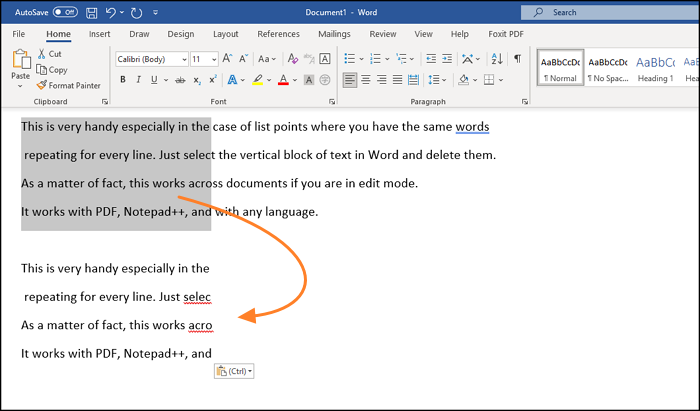 This is very handy, especially in list points where you have the same words repeating for every line. Just select the vertical block of text in Word and delete them. As a matter of fact, this works across documents if you are in edit mode. It works with PDF, Notepad++,  with any language and section of hyperlinks.
A word of caution, make sure to press the ALT key before selection and release when done. If you press the mouse button before pressing the ALT key or release before selection is over, the result will not be as expected.
How to Paste Vertically in Word Document?
All you need to is paste. If you have copied it vertically, it will be pasted vertically—all of them in their own lines. However, if you paste it back to the same paragraph, it might get you the same results.
How to Vertically Highlight Text?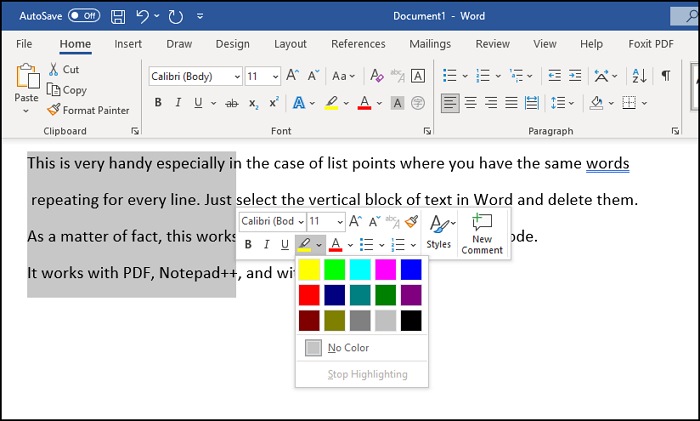 You can also use this method to highlight the part of the text vertically. Once you made the selection, the formatting tool will instantly show up. Change the background color of the text, and it will look highlighted. You can also change the color of the text, type, and so on.
It's a convenient feature that comes into use sometimes, and especially when you need to modify the document. I hope you have now learned the select text vertically in a paragraph in Microsoft Office Word Documents and understood how you could paste it.