Also known as "anti pixel buttons" or 80×15 brilliant buttons, they are one of the most popular buttons used by many sites like blog top sites. It can be used to show off something like stats or your own name over your site. I had been looking for something which can allow me to make with my own pictures.
Button Maker is another free online tool that allows you to create your own button like this one for free and on top using your own set of images. As you see, it's divided into 2 images, so when you create your own, you can provide both the left and right images.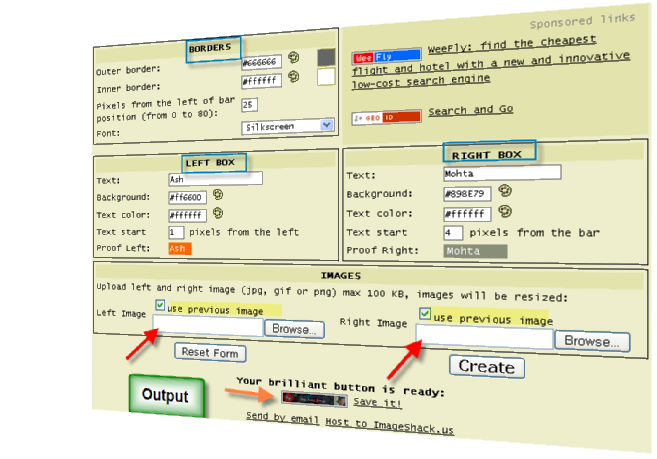 You can provide any size of the image, and it will resize accordingly ( 80 wide and 15 in height ). It also remembers your previously used images, making it easy to change either of them to find the right combination for your badge. It's a great tool, and you should give it a try. You can also check out the Free Online tool for Creating stripes and tartan.