Recently Google has rolled out changes to make your google profile more effective. Morning when I tried searching for it, I did not find my profile listed in search result and was surprising as I had already selected the unique profile name.  When I visited my profile page this is what was displayed to me or will be to you also when you are logged in and your profile is not listed in Google Search.

The problem was I did not add enough information like about me, locations etc to my profile and hence it was not eligible to appear in google search result. I added the information required with all details and links to other profiles of mine.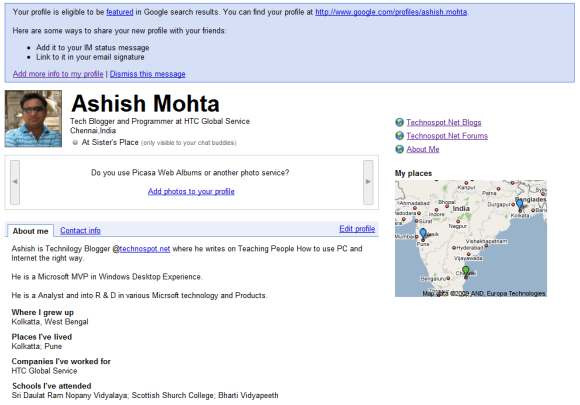 And the next time I searched for my name, it was right there at the end with a picture of mine and links to other social profile like linkedin etc.

So if you haven't added the information till now, I would suggest you to go and add your profile detail and make it appear in google search result for your name in seconds.