Are you tired of getting too many notifications on your Windows PC? Did you know Microsoft offers a way to control the notifications from the Windows Action center? Read this quick guide on how to manage app notifications priority in Windows 11/10
What are notifications on Windows PC?
Whether using a phone or your PC or laptop to do anything, from doing your office work or finishing your college/school assignment, you need to get all the information you need as we all use so many different apps. And using the laptop for work gets complicated when you don't get the notifications you want, just like on your phone. You only get a notification if your browser is open or the app is already running. That is not sitting right because you can't possibly run all the apps, so after Windows 7, Microsoft started working on the push notifications to be provided even on your Laptop and PC.
Just like in your smartphones, Windows has made the notification in our system easily accessible. The notification alerts come above your taskbar and notify you of all the apps you need information for and of.
Sometimes, you don't want information or notifications from every app you have. Prioritizing apps for your need is also available in Windows, and you can add or remove any app you need. You can also simply turn off the notification if you don't like them. There are many options and features to make your notifications personalized for yourself.
How To Manage App Notifications Priority in Windows
Notifications are an integral part of your workflow. Without them, you can miss many important updates, and we don't want you to miss any, so here is a complete guide on how to manage notifications in Windows and through Windows Action Center.
1] Switching Notifications On And Off
There can be times when you want no notifications or want to bring things back to normal. It's pretty simple to turn your Notifications on and off your Windows PC, be it Windows 11 or Windows 10. There are just a few simple and easy steps you need to follow.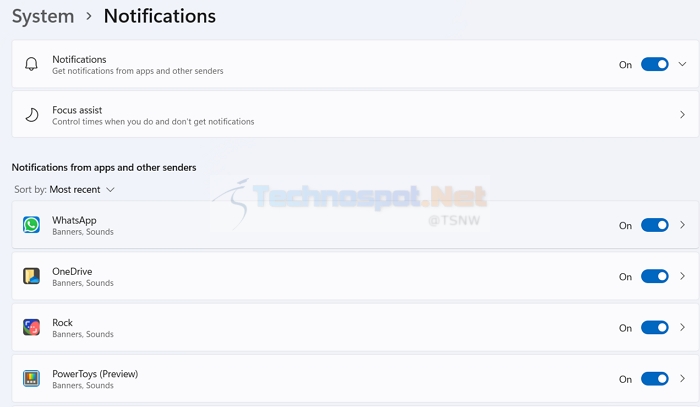 Turning Notifications On
Click the Windows button.
Search for settings.
Select System from the left pane.
Select Notifications.
Scroll down and turn the toggle to blue to turn on notifications.
Alternatively, you can turn your Notifications on from the action center also. Here are the steps:
Click on the Comment looking bar in the taskbar after time and date
You will be able to see Manage Notifications on the top right-hand side
And click the On and Off Toggle bar
The action center will also help you to get all the notifications that you incase missed.
Turning Notifications Off
You can either turn off your notification from the action center or follow these steps.
Open Windows Settings using Win + I
Select System > Notification
Scroll down and turn the toggle off to turn off all notifications.
2] Customizing Notifications For Each App In Windows Action Centre
You can Customize your notification from the action center or even from the setting if you want:
After you have turned your notification on, you will be able to see many checkboxes by clicking on the drop-down arrow or editing quick notifications if you have Windows 11. You can choose any and unselect any according to your needs.
Here are the customizations you can do:
Show notification on the lock screen
Show reminders and incoming VoIP calls on the lock screen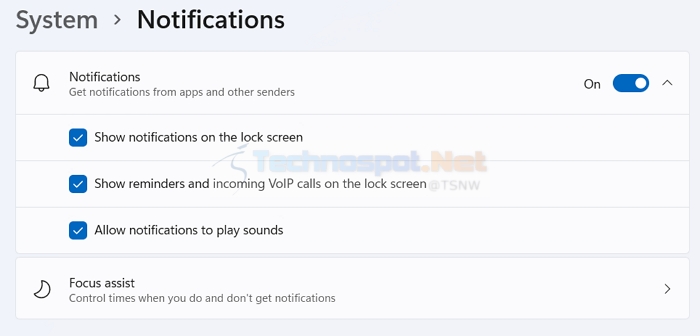 You can also make changes to app notification priority by accessing app notification settings from system settings in Windows 11. You can choose from the following priority levels:
| | |
| --- | --- |
| Priority Level | Description |
| Top | Show at the top of the action center. |
| High | Show above standard priority notifications in the action center. |
| Normal | Show below high-priority notifications in the action center. |
Under Priority of notifications in the action center, toggle Top, High, or Normal (default) for the priority level you want to set for the app.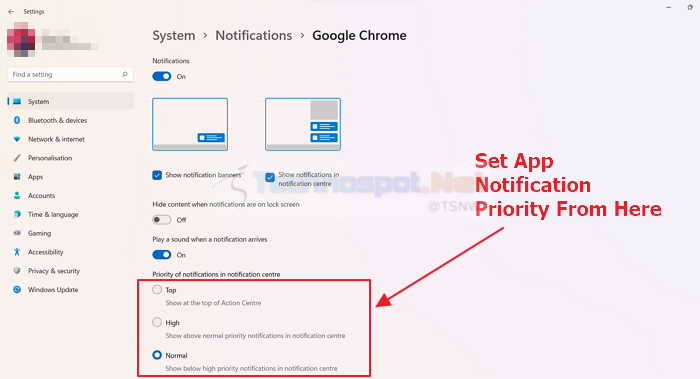 If you click on the Top priority level, there will be one dialog box asking for confirmation you can click if you want that.
3] Access Missed Notifications From Windows Action Centre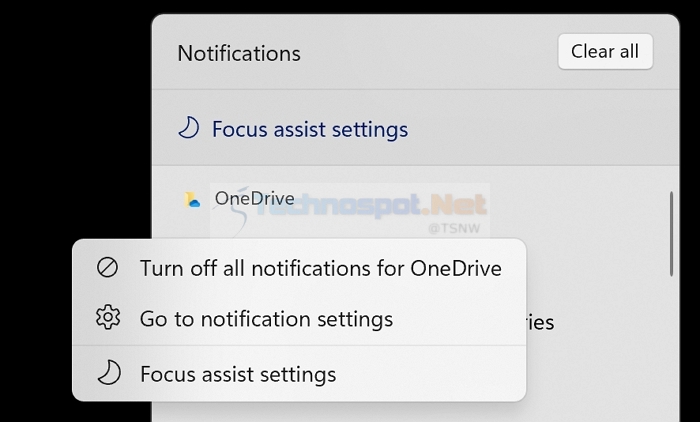 Sometimes when you go for a coffee break or take care of something. You can't go to every app and check what you have missed, so Windows provides you with easy access.
Just click on the quote icon in the taskbar, and you will be able to see all the notifications bunched up, and you can scroll down and up according to you.
If you are using focus assist, it will show you a summary after your session has ended.
What Is The Shortcut To Access Notifications On Windows 11?
You can access notifications on Windows 11 by simply pressing the Windows+N key to open the notification panel on the right side of your desktop.
How To Show Only Important Notifications On Windows 11?
You can use Focus assist feature, which allows you to filter your notifications to only important ones. The part can be accessed from the new and updated Windows Action center from the bottom right corner of the taskbar.
Conclusion
Managing notifications and knowing what's essential for you is exceptionally crucial, severely improving your productivity. This article listed some ways you can manage the app notifications priority in Windows 11. We hope you liked the article. Make sure you share this article with everyone who might find it helpful.